'I Care For People As They Die, It's Beautiful'
I've worked in many fields of nursing over the past 30 years and death has always been there as a part of that work. Perhaps because I'm quite a spiritual person, it is something that I have always felt comfortable with. When you're caring for the dying it can be very emotional, but it can also be rewarding. It feels like true compassion.
I had always wanted to do missionary work but my husband and children were concerned about me going away overseas for extended periods. It took me a few years of consideration, but I decided to begin working as a live-in end of life, or palliative care nurse in 2018. I will live with a person and nurse them in their final stages of life.
When I arrive at a placement, I always thank the family for letting me into their home and I will introduce myself to my client. I can tell as they begin to talk whether they are in the preactive stages or the active stages of dying. The preactive stages may be when the person is sleeping more and not eating or drinking as much as they should be. The active stage is the final phase of the dying process where the individual will become unresponsive and their breathing changes; perhaps transitioning from rapid breaths to longer gaps in between.
Typically, I will be living with a client for up to three weeks, but I have had a placement where the client was in the active stages of dying when I arrived, and within four hours they passed. The client was laying on a double bed with her very young children around her. Even though it was so fast, it was such a beautiful death and very peaceful.
I always try to build trust, when you go into someone's home you're a stranger. These people have chosen to die at home to be around people and an environment that they know, so I will always ensure I help them wear their favorite clothes and perfumes, and surround them with familiar items. I also don't want them to feel any pain, anxiety or discomfort at all in their last days and weeks, so I immediately find out whether they are experiencing any pain. Some patients might have medications or sedatives, like morphine, which I can administer.
I do have to have sensitive conversations with loved ones around who wants to be present at the time of death and I also ask to see the do-not-resuscitate (DNR) order. A DNR is a legal document issued by a doctor once the end of life has been discussed with the individual or family. I have to explain that if a DNR is not in place then I will need to resuscitate the individual. I will get a doctor involved, with the family's consent, if it hasn't been issued already.
The approach to death is different in each person I am caring for, but many people will discuss the fear of pain and who they want with them at the end of their life. Sometimes I have conversations where the person is scared to have strong pain relief because they still want to be aware of their surroundings, but often that pain relief is required closer to the end.
At the same time, I have certainly cared for people who seem like they almost can't wait for death, because they have lost their independence and quality of life. I nursed a vicar who was very religious and towards the end of his life, when the news was broken to him that he only had a few weeks to live, he went into an almost childlike state of happiness. It seemed that all pressure had been released from him. I remember he had a huge smile and said that he was going to meet his creator. It was just beautiful.
Then there are people who are angry that they are going to die, in particular if they have a terminal illness. Of course, some people do die young and that is extremely sad.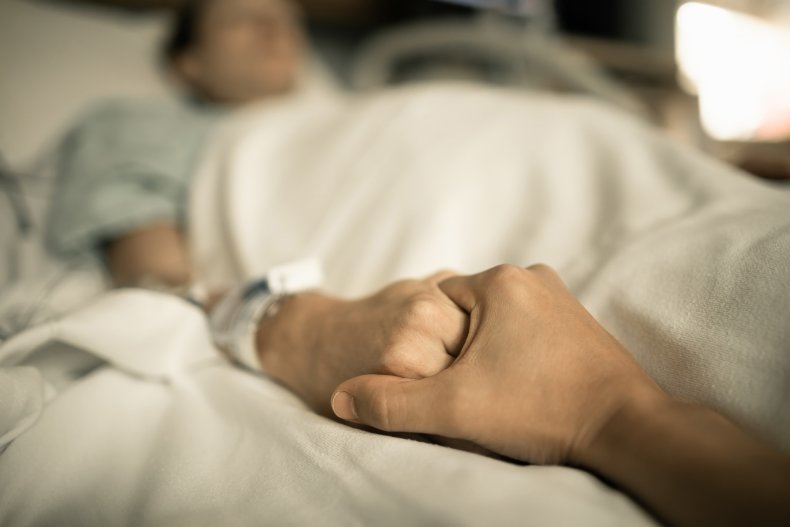 Once, I was caring for a mother of three adult children. I got to know this woman very well and would talk to her about her family. She was estranged from one son and her daughter and would frequently talk about how much she wished she could see them again. People tend to talk about regrets when it comes to family dynamics.
Her daughter lived overseas, but her estranged son only lived around 20 minutes away. I cared for her twice and the second time it was very clear that she was at the end of her life. So, I spoke to the son she was still in contact with and asked if there was anyone he wanted me to reach out to. He was very keen to reconcile with his siblings and so I offered to make a telephone call, just to update them that their mom was at the end of her life.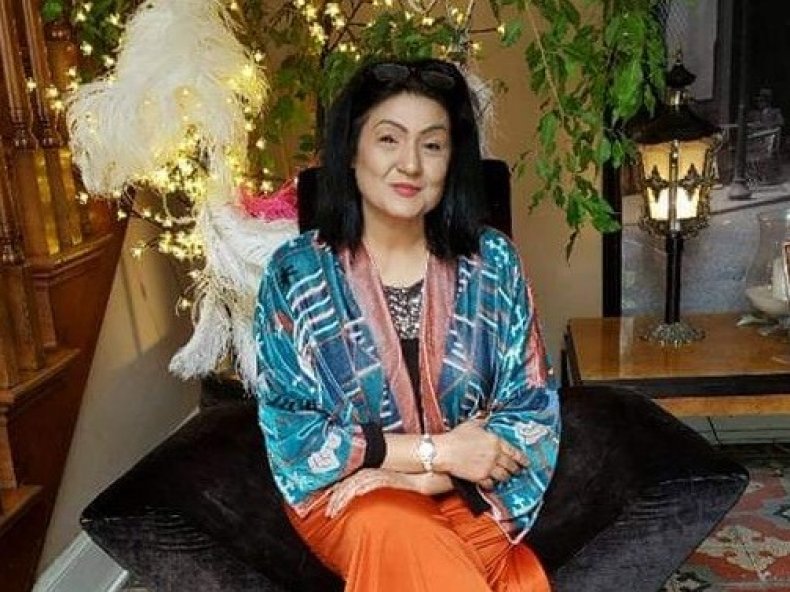 The daughter was not interested, but I contacted her other son to share the news and he did ask if he could come and see her. That visit was beautiful. I remember when he arrived he just stood there for a bit, observing how frail his mom was, so I gently encouraged him to talk to her.
He bent down and quietly spoke to her, telling her that he was there, that he missed her and was sorry it had been so long. Even though she was not responsive, I believe she acknowledged him then by moving her leg. It felt like she got a sense of closure from knowing he was there.
When someone is dying, their final moments are actually very powerful. I am often right next to them, holding their hand as they take their final breaths. That transition from breathing to not breathing can't be easy for anybody, so I will often gently touch their head, let them know that they're doing really well and name the people around them. Many people may not know that breathing can stop and a one more final breath may be taken, so I always let loved ones know that it is something you can expect.
Once the person has gone, I will contact their GP immediately to share the time of death, but I will still talk to the client. I still have respect for them and want to show them dignity until their body leaves the premises. I might comb their hair and dress them in one of their favourite outfits and tell them what I am doing as I do it. I'll then tell the family to take as much time as they need with their loved one, and anything I can do to support them, I will.
I think the most important aspect of death, in my experience, is the wishes of the person who is dying. When I cared for the vicar before he died, it happened that his son wasn't religious and was less concerned about the arrangements for after his father's death. But, I think it's so important that the person who has died has had their wishes granted after their death: whether that's where or how they are buried.
My closure happens on each journey home; I think about everything from start to finish. That's my healing process. It's not an easy job, but it doesn't feel like a job for me. It's something that I love doing. I love to care for people, and I will care for anybody, I don't judge.
It's a privilege to nurse people and help them transition into death in comfort. I put my whole self into that particular time I think a lot of people think death is pain, but in my experience it is not that at all. A lot of people think death is doom and gloom, but if that person has died pain-free and in comfort, it's often very beautiful.
Najma Ashrif is a live-in end of life nurse for Consultus Care and Nursing. She lives in Scotland and works across the U.K.
All views expressed in this article are the author's own.
As told to Jenny Haward.