'I Coaxed Him Out Using Vienna Sausages'—How One Man Stole a Police Dog From Right Under Officers' Noses
Some dogs cannot resist the taste of Vienna sausages—even when they're on the job. In Louisville, Kentucky, Brandon Harmon of Smithfield allegedly tried to steal a police dog from a fenced-in area on August 8. WBRB reported that Harmon was arrested on August 26 after he claimed to lure the dog to him with Vienna sausages.
According to the Henry County Sheriff's Office, 26-year-old Harmon was found trespassing on private property. Harmon asked the sheriff's office deputy who found him "to give him a ride up the street" to McCoun Road, concerning an allegedly stolen weed eater.
During the ride, Harmon asked the deputy what happened to the stolen police dog from August 8. The deputy asked Harmon how he knew about the missing K-9 who was taken from another deputy's home.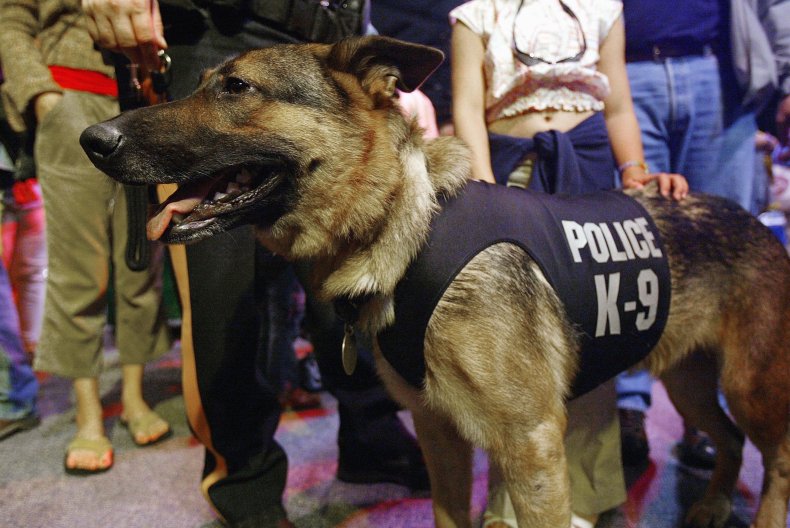 "I had something to do with it," Harmon replied, according to the sheriff's office.
But, how did he lure in a highly-trained police dog? With Vienna sausages.
He later admitted that he "coaxed him out with Vienna sausages," the arrest citation read. Vienna sausages are made from pork and beef, and are smoked at a low temperature, which can be hard to resist.
Harmon was arrested and charged with theft by unlawful taking and second-degree criminal trespassing. Luckily, the sausage-loving police dog was found "earlier this month," police records showed, as per Kentucky.com.
This isn't the first time a dog found sausages incredibly enticing.
A missing collie was found in remote parts of the Highlands after people cooked sausages and bacon on a barbecue this past March. According to The Scottish Sun, the border collie was frightened during a run with her owner's father by the sound of an Inverness Coastguard helicopter.
Two members of the Dundonnell Mountain Rescue Team packed a disposable barbecue as part of their winter mountaineering rescue kit. As soon as they fired up the grill with some sausages and bacon, the border collie appeared and was brought back to safety.
In June 2017, The New York Post reported that a British couple was able to lure their runaway schnauzers back home by sizzling sausages on the grill. After a few days of searching with the help of over 100 people and two drones, Liz and Graham Hampson decided to start barbecuing hot dogs at the spot where their dogs went missing. Moments later, they reappeared, making for an emotional reunion.
"When they first appeared it was like a mirage. I could not believe it was them," Liz Hampson told The Telegraph. "My husband ran up the hill to grab them as I was just shaking and crying. I could not function."