'I Completely Changed My Body, And My Life, In 16 Months'
I was always a chubby kid and though I enjoyed playing sports, I knew that I would always be picked last. Gradually, as I got older, and the more that happened, the more it impacted my confidence and made me feel that I wasn't good enough. I really tried, but it felt like survival of the fittest.
My weight really jumped up at the beginning of secondary school. I was around 12, and I knew by the fit of the uniform that I was getting bigger. I used to wear a school coat all the time, because wearing a blazer made me look so much larger.
I grew up in West Belfast in Northern Ireland, in a working class community. My area had high levels of antisocial behavior and it wasn't the easiest place to grow up in. You really had to stand your ground and not let people take advantage of you. I had it hard as I faced a lot of bullying at secondary school; everyday I was going in and getting verbal abuse about how I looked. It really built up over time and made me feel worse.
The meals I was eating weren't actually too bad, it was snacking on crisps, chocolate, sweets and junk food at night that made me put on so much weight. I've also always loved eating bread. And, the only time I exercised was at my local youth center where I dropped in for an hour or so, four times a week. There, I didn't face any bullying thanks to how good the youth workers were, but I never really did any exercise outside of that.
Then, 16 months ago, at the age of 24, I got COVID-19 and was very ill. I decided to jump on the scales to find out where I was currently at and saw that I had reached 352 pounds. It really scared me. I didn't know what to do but that day I remember saying to myself "Screw this! I have to make a change."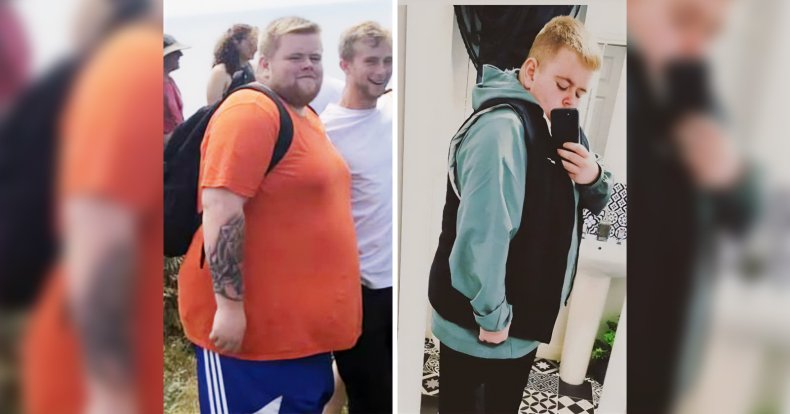 Seeing that I had reached 352 pounds was a really significant moment. I remember telling my family how much I weighed and I could see how upset and worried they were about me. I felt that I owed it to myself, and to them, to get healthier.
I remember the first day I started walking; my back was sore, my legs were in agony and I was sweating. I had only walked from my house to the top of the street, so I knew then it was going to be a long process. It felt like my body was telling me that I had treated it badly and that I had to work my way back. At the time, my mental health was also not great; I was very self conscious and I had to wear big hoodies to cover up my insecurities, which were focused on my body.
Changing my diet was gradual. I didn't stop eating junk food overnight, but I started reducing the amounts of unhealthy food I was consuming. Generally, I made very simple changes; drinking more water, reducing my portion sizes and walking every day. I knew that exercising would help me lose weight, improve my fitness and hopefully stop the aches and pains. Sometimes making small changes can have a really big effect on your transformation, so I didn't go too crazy. I did what I felt I was capable of.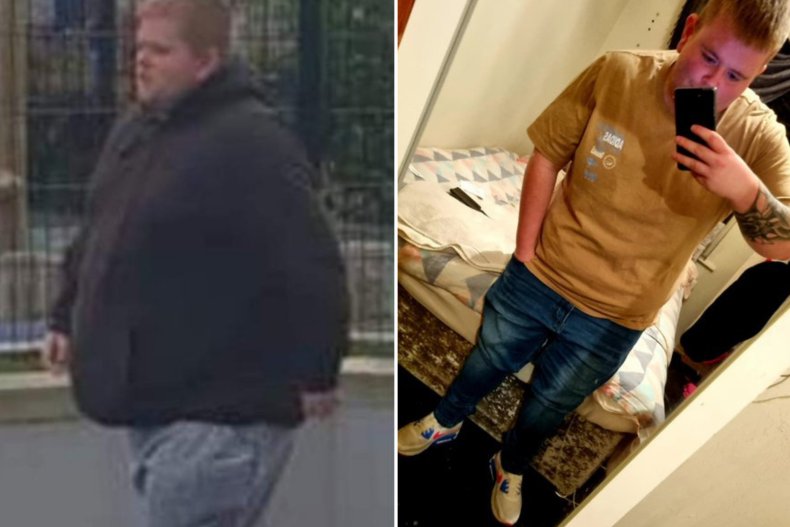 For the first phase I walked by myself, I felt that I needed to do some if it alone to improve and become more resilient. But a personal trainer I know called Mark Rainey was always in contact with me. He then wanted me to get involved in a lockdown challenge he had started; trying to get people to walk 15,000 steps a day. I accepted the challenge and he began to help me make changes to my diet and nutrition to fuel my exercise routines.
It was around then, in December 2020, that I started a food diary and documented everything I consumed. I wanted to be able to hold myself accountable. I still use it even now. Each week, I set myself step goals and really challenged myself. I even started to walk with friends as they helped me and pushed me to do more.
My diet now is good, it's easy to follow and still allows me to enjoy some treat foods and snacks. I cut down on bread and tend to eat things like oats, eggs, low fat mince and pasta. I don't eat chocolate or crisps and I cut out all fast food and takeaways. I don't miss them at all.
During the first six weeks I didn't feel much progress, but after four or five months I could really see that I was doing better; my energy levels and my moods were improving dramatically. People began to say I was looking better and many of my clothes were getting bigger. It was those small things that really made me feel I was making progress.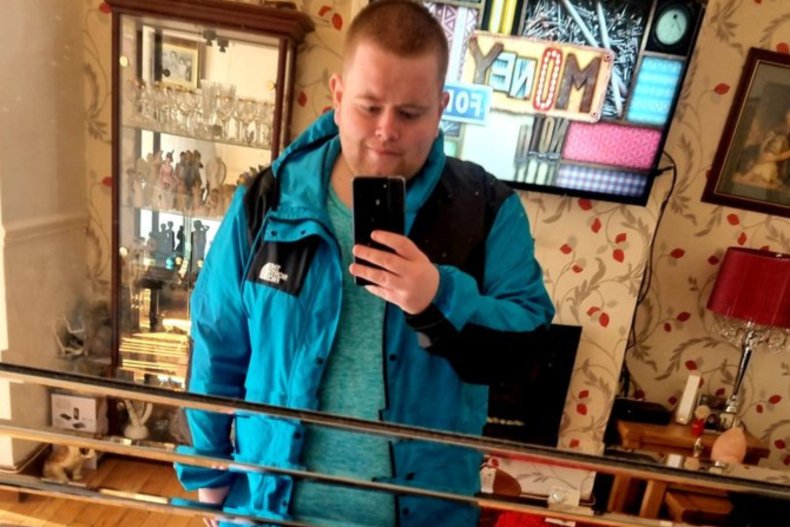 I've lost 140lb so far and I feel absolutely amazing. I know I have more to go, but what I've lost is the equivalent to an entire person's body weight; that is mind-blowing. A co-worker told me recently that my skin looks so much better and for some reason, that was one the best compliments I have ever received.
The reaction on social media has been crazy. However, throughout this process I was sharing photos online and getting messages from hundreds of people who were watching what I was doing and getting motivation from it. That for me was the biggest win. My family, friends, my girlfriend Shannon, Mark and others at the gym and my co-workers have been so supportive and stuck with me even when the odds were stacked against me.
But there has been quite a lot of emotional stress in the past 16 months. Having to work out a lot and letting things you love go was hard; I had to make huge sacrifices in order to be successful. I would get emotional very easily because self doubt would creep in. I really had to build resilience in order to overcome that. And, I had to let go of people that didn't add any value to my life, a great thing to help you is to surround yourself with the like-minded people.
I recently started swimming and I wouldn't have ever had the confidence to do that before. Getting healthier has also made my job as a youth and community worker so much more fun. I feel I can join in with activities like water sports, and when I'm working with young people I can participate, rather than sitting back.
I want to continue this journey of health and fitness and I'd tell others not to wait until that "next Monday" to start theirs. Don't think about it, just do it. Stop looking at social media and at what celebrities are posting; just be yourself. Don't be afraid to ask people for advice but make sure the journey is on your terms and don't burn yourself out. I always say that there are 24 hours in a day and we all have time to make changes. So, be consistent with your actions and you'll see the results.
Conor Loughlin is a youth and community worker in Belfast, Ireland. You can follow him on Twitter @connor_loughlin.
All views expressed in this article are the author's own.
Edited by Jenny Haward.