I Couldn't Afford Community College. Biden's Plan to Make it Free Would Be Dream Come True | Opinion
President Biden has a plan to allow every American access to college. As part of his American Families Plan, the President plans to waive tuition for two years of community college. He spent early July traveling across America to sell the plan. But he doesn't have to sell it to me. I'm someone who really needed free community college. I wanted to go to college. I wanted to be a nurse. But I couldn't afford it.
I grew up in Durham, North Carolina, in a rough neighborhood—the MacDougald Terrace projects. It was a struggle. I couldn't go very far from home, given how bad the neighborhood was. After my mom passed away, my step dad struggled to take care of my sister and me. I had to step up and help, taking on the financial responsibility of caring for my sister and myself. It was always a struggle. Money was always tight. Being a young adult having to pay for rent, food, clothes, shoes and also provide for my sister—I'm not going to lie. It was hard. It's still hard.
I started taking courses at Durham Tech Community College, where I was taking prerequisites to the nursing course, but I had to drop out. I couldn't afford my expenses, and couldn't afford to pay for school.
I moved back to Fayettville, where I was born and still had family. I thought I could save up money for college. It didn't work out that way. There were too many bills that had to be paid. And always things we needed that we couldn't afford. My sister, too, wants to go to college, and it hurts that I can't help her with that, either.
I ended up working at Biscuitville for $10 an hour. Eventually, I moved back to Durham, where I started working at McDonald's. That's where I work now.
I'm also involved in the Fight for 15. It's a campaign where we go out into the community and telling a big cooperation to pay us, the workers, what we deserve. We tell them we are tired of having to struggle off poverty wages and having to scrap up loose change so we can eat or get deodorant.
The campaign made me feel like things could change for the better. But I still want to become a nurse. And when President Biden talks about making community college free, I feel like he is speaking directly to me. He is definitely speaking about me.
"Even before the pandemic, cost remained a barrier to attending and graduating from community college for many Americans," the Biden administration says, speaking a truth I know all too well. "President Biden's $109 billion plan will ensure that first-time students and workers wanting to reskill can enroll in a community college to earn a degree or credential for free."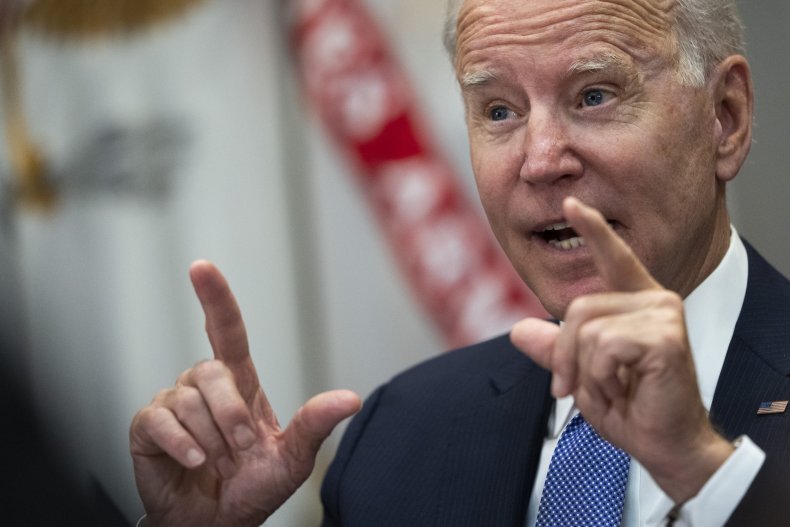 President Biden's proposal for free community college is part of a larger goal, to expand the narrow pathway out of poverty and into the middle class. He talks about how community colleges create communities, and create successful people who can give back to their communities.
As someone who has been responsible for others even as a young adult, I know how important community is, and how devastating the impact of not having it can be, how easily kids like my sister and me can fall through the cracks. As someone who has seen firsthand the power of community through the Fight for 15, I know that this power is something that must always be strengthened. The best plans go through community, not around it.
"The American Jobs Plan and the American Families Plan are once-in-a-generation investments in our nation's future," according to the Biden Administration. "The American Families Plan is an investment in our children and our families—helping families cover the basic expenses that so many struggle with now, lowering health insurance premiums, and continuing the American Rescue Plan's historic reductions in child poverty."
As someone who experienced child poverty, and who wants desperately to take part in the American Dream and that leave that behind, I look to the American Families Plan as a beacon of hope.
And I only hope that politics won't get in the way of this hope becoming a reality.
Nahshon Blount works at McDonald's. He lives in Durham, North Caroliona.
The views in this article are the writer's own.