'I Create Toys To Teach Kids About Black History'
After learning Black history in school myself, over the years I began to realize that generations after me were learning the same history in a way that hadn't really evolved. If you're a child and you're learning history, you're mostly learning about Black people trying to survive and constantly fighting against oppression.
I enrolled in a doctorate program in 2010 and began studying how children learn and understand Black history. But while doing that, it became clear to me that many people had already done the research. I decided it was time for solutions, so people could really learn Black history in a way that's going to be helpful and not hurtful.
I felt like it was important for people to understand that when you're a Black child, if you're not also taught that you contributed to the development of the nation and the world then you may not see yourself as capable of that. Part of success is having the opportunity to see ourselves having achieved it in the past.
After I had my daughter Beverly in 2012, it dawned on me that children learn through play. As a mother, I was able to relive how we are as children and how we develop and learn. But back in 2015, when my daughter was three, I wasn't able to find any educational toys that taught Black history. At least, not in the toy aisles in mainstream stores. You could find toys that represented children of colour, a brown baby doll for example, but I was interested in context and education; toys that allow children to learn.
I understood then the role I was going to take on, creating toys to educate about Black history, but I had to do a lot of research because I didn't know anything about the toy industry at the time. That's why I wake up now at 3am every morning. Because back in 2015, when I started researching, I was up at that time working while my daughter and husband slept, in order to make this happen.
I have worked in higher education and taught leadership courses and run leadership programs for students, so I came up with the idea of creating a toy company, Bevy & Dave, to teach Black history through the lens of leadership. How did these remarkable Black people in our past overcome challenges and still contribute amazing things to the world? That's what fascinates me. There were laws that prevented Black people from doing many things and they still contributed their best. They still invented, pioneered, and created opportunities for descendants that hadn't even been born yet. Those people and their actions are remarkable to me. Those are the stories I like to tell. Yes, there was slavery and oppression but how did Black people get beyond that and still contribute to the development of the world.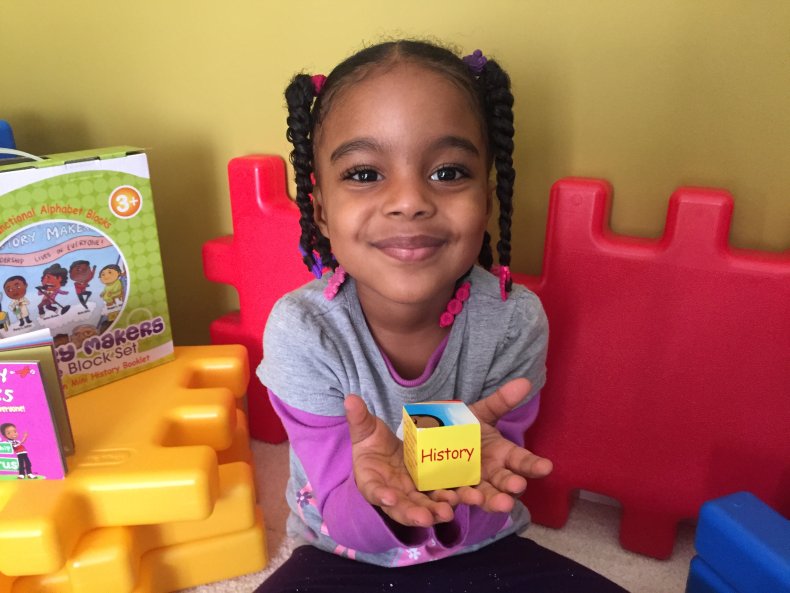 The History Makers Puzzle set was our first toy; a 48 piece wooden puzzle and history booklet. Carter G. Woodson is a part of it because he is my inspiration. Not only was he the founder of Black History Month but his personal mission in life was to save and publish Black history so people could learn about it and appreciate it. I feel like that's what I'm doing and it's such a part of who I am. I looked at him every day while I created my first toy.
There are 12 Black history makers on one of the three puzzles from my first toy product, and they represent many different industries; from aviators to educators, lawmakers, athletes, artists and dancers. It features Bessie Coleman, who was the first African American and the first Native American woman pilot, the chemist Percy Lavon Julian and the physician Daniel Hale Williams. Williams was the first person in America to perform pericardium surgery in the U.S. and what makes him even more remarkable is that he was the first person to open an integrated hospital, Provident Hospital in Chicago. He hired interracial staff and provided opportunities. These are all people from the late 1800s and early 1900s who were living through segregation.
I now have five different puzzles including an alphabet puzzle block set. When children learn the alphabet I no longer want them to associate "a" with apples. My toys are about meaning, leadership and understanding what it means to be human. So "a" in my puzzle is for appreciation, "b" is for the mathematician and astronomer Benjamin Banneker, "c" is for commitment, and so on. Appreciation is important to me because you can't get through life without being grateful.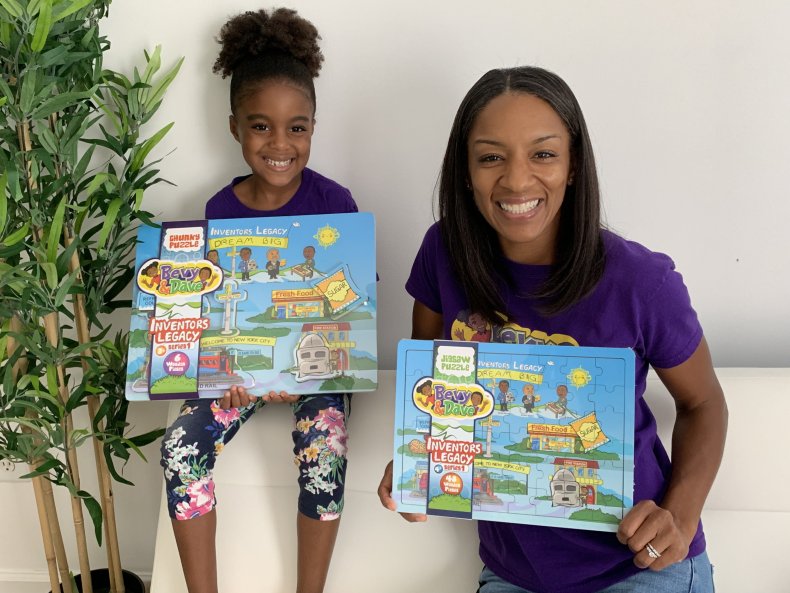 People are now buying these toys from all over the U.S.; from Utah, to Wisconsin and Iowa. It's amazing. There are people from a multitude of different backgrounds buying the toys, some have even said, "will you make toys that represent my ethnic group, too?"
It's typically grandparents buying my toys for their grandchildren, and I'm not surprised; grandparents are the holders of history. I get so many emails from grandparents saying they wish these toys had been around when they were raising their children or child.
Parents and grandparents also tell me they are learning alongside their child, and they thank me for this learning tool. It's those moments that really inspire me to continue on this path. Some will actually email me and say, "I am Caucasian and I am very grateful that you are doing this." They will name their ethnicity and tell me that they have children or grandchildren and that they want them to be raised with an open mind.
What I have told parents in the past is to first educate themselves before teaching their children Black history. Because parents teach from their own perspective, so they have to first be clear about what they understand. How they approach the subject is going to determine how the child understands it, relates to it and how the child feels. When a parent goes on a journey to connect their child to Black history, regardless of their ethnicity, they have to come from a place where they are excited about it too.
At the end of the day, I'm just trying to bring joy to Black history. When you talk about Black history, you're talking about people; human beings.
When we talk of other histories, people automatically think great things, but Black history has typically been confined and it's been undervalued. It's time to start valuing it.
Tiffney T. Laing is an educator and founder of Bevy & Dave, a toy company that helps children learn through play. Started in 2016, Bevy & Dave creates tools that engages pre-school to elementary aged students in learning Black history and self-leadership skills in fun and creative ways. Find out more at bevyanddave.com or follow on Instagram @bevyanddave.
All views expressed in this article are the author's own.
As told to Jenny Haward.