'I Cuddle People for a Living'
When I completed my psychology degree in 2018, I definitely had an interest in helping people, so my plan was to do my masters degree in counseling.
Growing up in Philadelphia, I wanted to be everything from a fairy princess to a doctor and even the President. There was never one set thing I wanted to be. When I was 18 and had to choose a college major, I initially picked fashion design.
I loved art and shopping, but didn't think I had the ability to make it as an artist. Instead I thought, maybe I can use my passion to make cool outfits. But the program was pretty brutal and I realized I didn't really like the fashion industry itself. I had taken an introductory course in psychology in my first year, so a year into community college, I decided to change and major in psychology. I found it fascinating. During my childhood, my home life was a little bit chaotic. So, I thought I could train as a marriage and family counselor and maybe help some other kids one day.
Cuddle therapy was something I sort of stumbled across online. I never thought I would become a cuddle therapist, but I instantly thought it was interesting. I have always been super tactile, I was constantly the stereotypical clingy girlfriend who wanted to snuggle, and as a child I was always hugging family or pets.
After reading about the method, which involves using platonic touch as therapy, I suggested the concept to my boyfriend at the time. He was not keen on the idea, so I dropped it. But in the back of my mind, I thought it would be a good side hustle if I ever needed to make some extra money.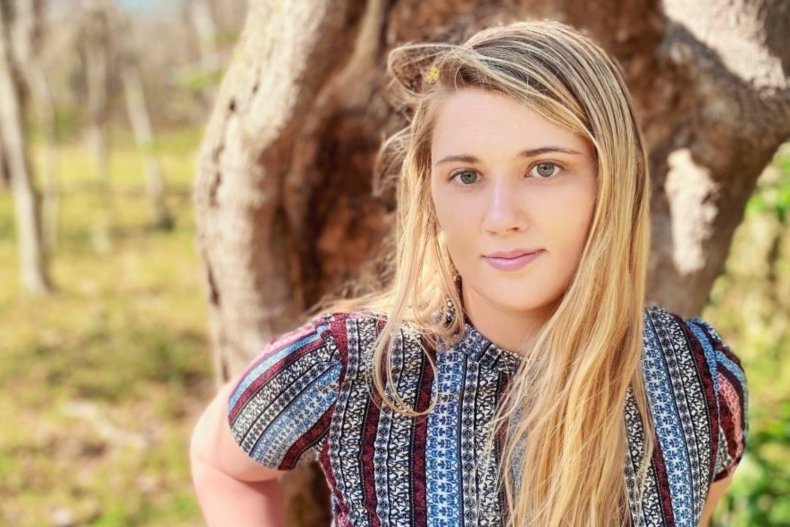 A year after graduating college, I was kind of struggling and down on my luck. I had a lightbulb moment and thought: "I could do that cuddle thing!" I decided to sign up to a website which matches customers with platonic hugging buddies.
Almost immediately I got a ton of replies, which I did not expect right off the bat, because for most things you need to build up experience. But this was so instantaneous, it very quickly became a full time job for me, it all happened almost overnight. For my first session, which was two hours long, I charged $80 per hour; a common rate at the time. A few weeks later, I increased my rate to $100 per hour due to high demand.
My first client was in the summer of 2019. I was definitely a little nervous at the time, I didn't know any other cuddle therapists and had no idea of what to expect. But I knew it was platonic, so I was able to uphold those boundaries from the beginning.
Before my first ever session, I was doing job interviews for more typical office jobs, so I showed up to the client's apartment in a full suit and had to ask him to change into some comfortable pants and a tank top before we started.
This client was close to 70; he was definitely old enough to be my grandfather, which at the time was a little jarring. I was only used to cuddling people around my age, so this was a little different, but he was very nice. We chatted for a little bit and I told him it was my first time with a cuddle client, he made me feel really comfortable. Back then I didn't have any training; I believe it was very unethical of the site to allow me to go out and meet strangers without any preparation, but he was a very respectful, nice client.
After we spoke for a while, we cuddled for two hours. He told me what hugging positions he wanted to do and what he liked, because I didn't know what to do. He was very helpful and I'm lucky it went really well. If it had been a bad experience the first time I may have been scared off.
I very quickly got used to cuddling people in different age groups and demographics and I definitely enjoy the work I do. I love to cuddle, talk and connect to people. Just knowing that I made someone's life better, or even just improved their day, means a lot to me.
I would say 99 percent of my clients are men. I have customers from as young as early 20s up to people in their 80s. There are a multitude of reasons people come, but the most common one is touch deprivation.
Physiologically and emotionally, I believe we all need a certain amount of touch for baseline wellbeing. So, if you haven't got access to meaningful touch, I think you will start to feel depressed and stressed over time. I help to alleviate that.
Often, I get people who have been single for a long time and have not had access to touch, but occasionally I have customers who are in a relationship or marriage, but are not getting a lot of touch in that partnership. Some do get touched in their lives but are just stressed out and want to be nurtured and taken care of. They're not looking to cheat or have an affair or anything like that, but they need touch.
During a typical first session, I start by getting a feel for what the client's needs are and answer any of their questions. We sit and chat for as long as they need before they're ready to begin cuddling, it could be five minutes or 45 minutes, depending on the person.
I always let them know before we start to physically cuddle that if they're uncomfortable at any point, we can adjust or take a break. After we've been over the ground rules, which include; no inappropriate touching, no clients under 18, good hygiene, confidentiality and no mind-altering substances before the session.
I encourage them to suggest what they want for the first cuddle position. I also have a book with pictures of different positions which I keep in my office. I encourage them to lead the session, because it's their time, but I will also kind of help guide them if they are not sure.
During the session, most people want to have a conversation. I believe the emotional aspect is just as important as the physical one. I have some colourful lights and relaxing music and a really very serene atmosphere.
Usually my sessions are two or more hours and we adjust and change positions every ten of fifteen minutes throughout. I probably have a dozen or so positions that are popular, it's not like you're just standing there hugging for hours, because that would not be comfortable for anyone! Now, my rates vary based on the length of the session. The starting rate is $150 an hour, but in general, I charge around $120 per hour for a two to three hour session. I increased my rates because of the additional overhead of the office spaces, my experience and education, and inflation.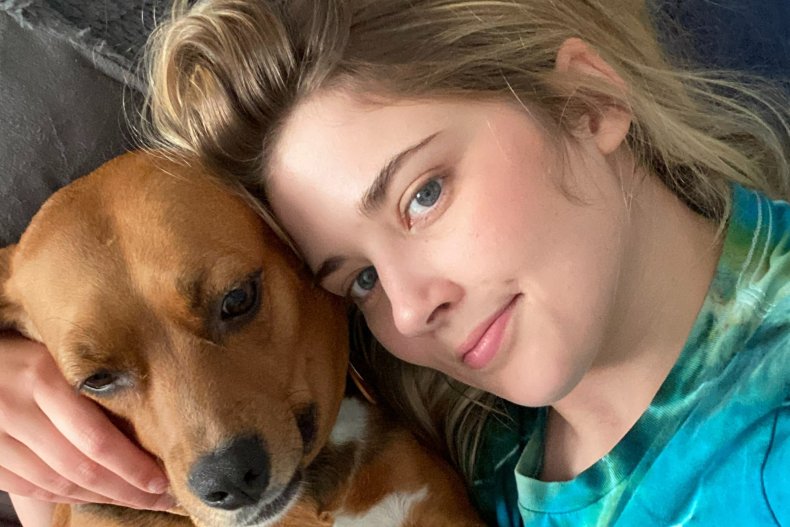 There were a couple times, early on in my career, when clients crossed boundaries or made me feel threatened. After one session the client, a man, wanted me to get in the car with him to go to the ATM and get money to pay me. When I refused he got very angry and ended up throwing some cash down on the ground, which I never picked up. I got really spooked by him and just left, I didn't want to take his money.
With that specific client, there were some red flags that I probably ignored. He had a very stern look on his face when he asked about payment in the consultation, and later on, he asked if he could pay me half upfront and half at the end of the session. It was clients like this that made me start asking for deposits from new clients. But at the time, I had just got back from a trip and needed the money. I said: "Oh it's probably fine, it's my anxiety talking." But, he was not a good person.
Now, I always heavily screen clients. I make the code of conduct clear and ensure that customers agree completely before a session. Typically, before I would even agree to meet with a client I do a pre-session consultation usually over video call.
Even after the initial consultation, sometimes I will get someone who is maybe looking for more than just platonic cuddling, maybe they want a sex worker, so they try and touch me somewhere inappropriate. I'll say: "Please don't touch me there" or "I am not comfortable with that", depending on what it is they're doing.
I will be very clear or blunt, but if they do it again after I correct them then I will end the session early. Because I so heavily vet clients before the sessions, it's very rare people cross that platonic boundary.
Since my first session I have done several different training courses. I've done "cuddlist training" and "snuggle school" courses and I've also been mentored by more experienced colleagues of mine, which has been just as valuable, if not more so, than the training.
I met my current boyfriend in late 2019 and it's very different cuddling with him than a client, it's a whole different energy. Obviously there are a completely different set of boundaries. But, I do genuinely care for my clients. I feel honored I can be part of their journey and touch their lives in the way that I do.
After meeting my partner, I had already been doing this for a little while, so I was very upfront about what I did for a living and said: "You either accept it or you don't." He definitely didn't understand at first, but once he learned more and realized how I enforce the boundaries and how platonic everything was, he got more comfortable with it.
I opened my first office location in December 2020 in the suburbs of Philadelphia and recently opened a second location in August in South Brunswick, New Jersey. I've even started including my dog Cookie in some sessions upon request and she has been a real hit. She takes after me and is a natural born cuddle therapist.
One of my favorite stories from my career is a client who didn't come back after the first session. I was worried they didn't enjoy our time together, but months later they finally came back and told me that our session gave them the confidence to start dating again.
I learned from that experience that I often have no idea how much I help my clients, because unlike traditional talk therapy I don't get to follow their progress week to week. From that experience I learned to feel more confident in myself and trust that the work I am doing is changing lives for the better.
Xandria Schaeffer is a professional cuddle therapist who runs the Cuddle Works clinics in Huntingdon Valley, Pennsylvania and South Brunswick, New Jersey.
All views expressed in this article are the author's own.
As told to Monica Greep.