'I Did It for Our People': Viral Restaurant Owner Sparks Debate on Race and Restaurant Etiquette
If Cardi B and Megan Thee Stallion's smash hit "WAP" came on while you were dining at Ruth's Chris Steak House, would you feel inclined to twerk in your seat between bites of Cowboy Ribeye and lobster tails?
That's a question some people are pondering after patrons at a Black-owned restaurant in Dallas were ridiculed for their behavior recently.
In a video shared by Twitter user @DJGreenVillain on Sunday, a man identified as Kevin Kelley, owner of the chic downtown Dallas restaurant True Kitchen + Kocktails, by Eater Dallas, roasted customers for twerking while dining.
"I invested a lot of money into buying this building, into developing this concept, so that Black people can have somewhere nice to go to, OK?... Somewhere where our people can feel good about themselves as a culture OK? Real talk. And so all this twerking and s**t, take it to Prime, take it to Pink. Don't bring it here because we're a restaurant," the man said. "Seventy-five percent of my customers are ladies. And I want men to show respect for themselves for how they carry themselves here. So how can I tell the men to respect themselves when you guys are twerking on glass here?"
He added: "If you guys wanna do it, get the f**k out my restaurant because I did it for our people and I did it for our culture. So don't do it again. I don't want to hear it again. If you don't like it, get out because I don't need your money. I need to provide something for my people. So don't do it again."
The nearly one-minute expletive-filled tirade has since gone viral, racking up more than 22,000 likes and 16,000 retweets at the time of this article's posting. And while dozens of people have responded with outrage over the rant—like the person who originally shared the video and called the man's outburst "restaurant SUICIDE"—many were in agreement with what was said, noting that patrons likely wouldn't be shaking a tail feather at Ruth's Chris or other upscale dining venues.
"To be fair yall never do this at Red Lobster or Ruth Chris don't come to his fine establishment wit it," one person wrote on Twitter on Monday.
Another person wrote, "He's not wrong. As a restaurant owner, he wants a specific ambiance. Twerking is not it. He gave them choices to freely express themselves but please respect his establishment, his investment, and take the antics to the appropriate places. That's business 101."
There were others who thought the restaurant brought all the twerking on itself by having a DJ spinning dance tracks during service. "Ruth Chris also don't be playing "throw that a** in a circle" & cussing their customers out. He wants classy but he's not even classy himself," one Twitter user wrote.
Billed as a "comfort food restaurant at its core," True Kitchen + Kocktails' mission "is to provide Dallas the best fusion of food, drinks and good times," according to its website.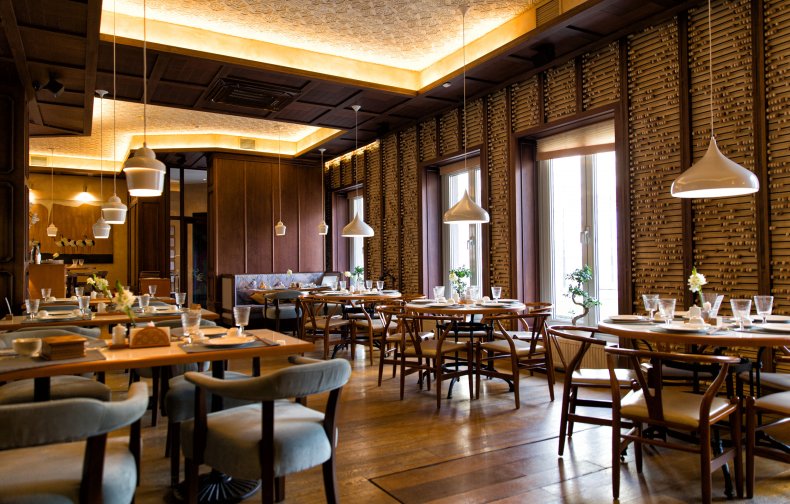 "We know what Dallas is missing and we know what Dallas deserves. With TRUE Kitchen + Kocktails we are providing the best to let the culture know it deserves the best," the statement continues.
Newsweek has reached out to True Kitchen + Kocktails for comment and will update this article in the event of their response.