'I Discovered Red 'Dots' On My Skin, a Day Later I Was Diagnosed With a Rare Cancer'
I want to be a dentist in the future, so in late 2021 I was at college in Florida doing pre-dental courses. I was balancing a lot because I was also on the basketball team and often had practice right after class. Originally, I was going to study closer to home, in Iowa, so I was juggling a lot with a new state and new friends.
I hadn't been doing a good job of time management, so I was not getting much sleep and I was feeling run down but I wasn't really thinking anything of it. I had swollen lymph nodes and a little bit of a cold that I couldn't get over and I was getting easily bruised, but I'm a basketball player, so again, so I didn't think much of it.
What happened next is kind of crazy; I really think it was God. I had been bruised and feeling fatigued for weeks, and in early November, my sister and brother-in-law came to Florida to visit me and watch my first home basketball game. We went out to dinner on Thursday November 11, after practice, and that's when I noticed the petechiae on my skin.
They were just like little blood clots on my arms and legs. In pictures it looks like a rash, like it could be bumps, but it was dots under my skin. I had never had anything like that before. My sister saw it and commented that it was weird I had that and bruises on my legs.
She was really worried about me and wanted me to go to the doctor but I told her I didn't have time. I had the basketball game the following day, and class in the morning before that.
Later on that Thursday night, she messaged me to say she was going to take me to an urgent care clinic that was open really early the next morning. At 6am on Friday November 12, we went there, but they couldn't administer blood tests so they told us to go to an emergency room. Doctors at the ER we visited were surprised right away because my platelets were so low.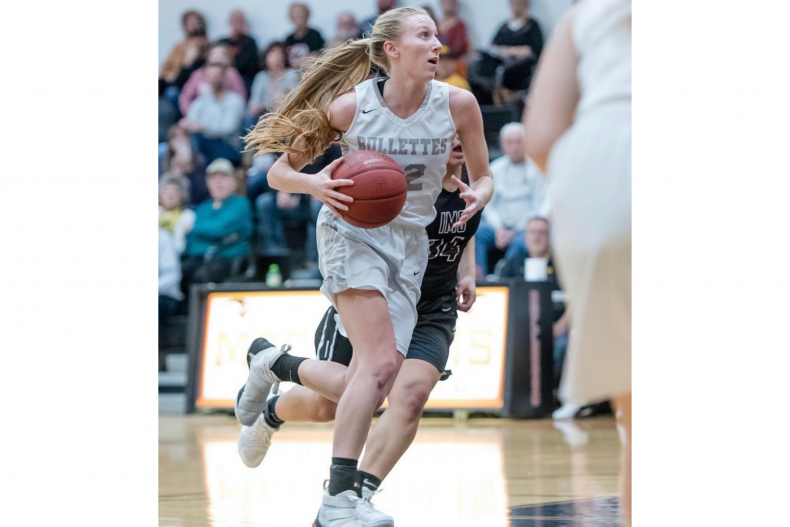 It's crazy how much can change in a few minutes. I was texting my friends and teachers saying I was going to be late for class. When the doctor came back she was asking me about my different symptoms, including whether my gums had been bleeding. I explained they had been bleeding when I had been flossing and in that moment, her face just completely dropped. I think she knew that was a sign it was a type of cancer.
She said that she was going to send me immediately to an oncology hospital nearby, but it wasn't until I saw an oncologist later that night that I got the official diagnosis of acute lymphoblastic leukemia (ALL), a type of blood cancer.
I was in disbelief. I'm just blessed my sister was there with me, because I can't imagine getting that diagnosis and not having a support system. In the ER, they had told me that if I had waited much longer to go to the doctor I could have had a brain bleed and died. I should have gone to the doctor probably a week before and the chances of my sister making me go at 6am on Friday were so small. I just thought that was God; I really felt God's presence.
My family knew we probably wanted me to go to the University of Iowa Stead Family Children's Hospital because we had heard it was an extremely good hospital. So, I've been back in Iowa since November and my treatment protocol will last two and a half years all together.
It's all chemotherapy and I started out with an 8 week phase of aggressive treatment. The goal at the end of the eight weeks was to get a bone marrow biopsy and see that the cancer cells were gone. There are five phases of chemo that each are eight weeks long and I have two more left. Then I have a block of maintenance chemo, which is when you can go back to "normal" life somewhat. Then I won't have to be in hospital as an inpatient, though I'll still be taking chemo drugs orally.
I went into it pretty positively. I had never had an overnight stay in a hospital before and I've always taken good care of myself. I thought I should be able to get through it. There have been people with ALL who have been in remission for years and years with no signs of cancer, though everyone is different.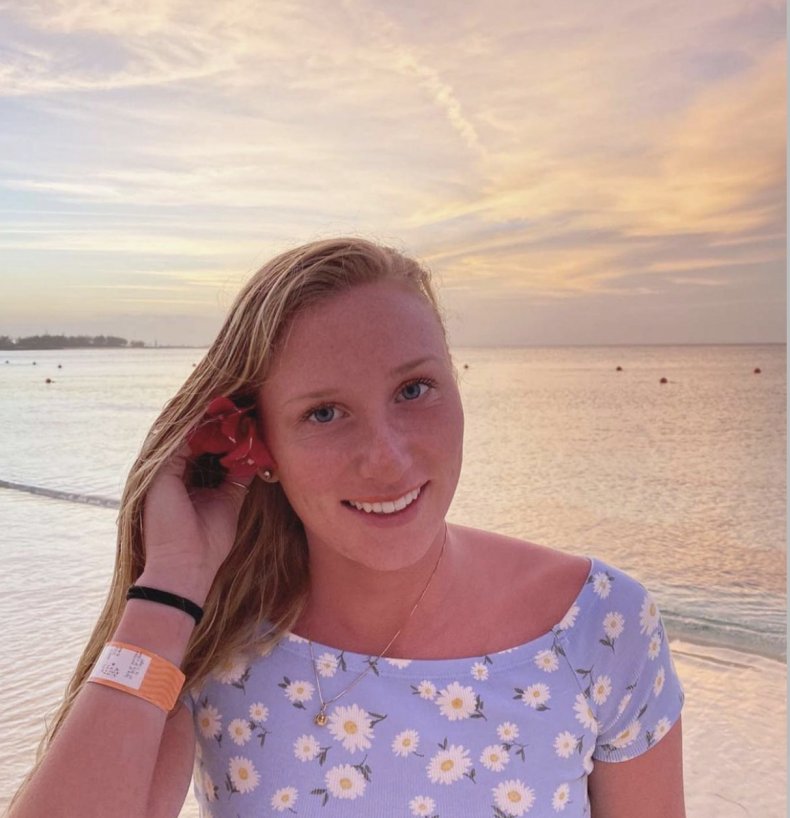 But there are a lot of side effects, and some are weird. I get mouth sores, I've continued to feel tired and chemo makes your skin really dry. Luckily, I've been able to take this past semester off school, so I was able to get those naps in. I've also had headaches but the doctors have done a really good job of treating the side effects. They do everything possible to help.
My hair did fall out, but it's kind of growing back now. I need to get a little more used to it and a little more confident with how it looks. But if my hair falling out is the worst thing to happen to me, I see that as a good thing.
My plan is to go back to school in the fall; that's my long term goal. There are some days when I don't know if I'll be able to, but I'm taking one day at a time. My doctors have been really good at telling me I can still have goals. They tell me they want to help me reach them and go back to school.
I am still in shock that this has happened to me, because I had never heard of ALL happening to anyone else. It has worried me for people who don't have a family member that would take them to the doctor. I had no idea what petechiae were or what the symptoms of my cancer were. So I made a video.
I just wanted to make sure that anyone who might have the types of symptoms I did, doesn't try to just push through and think they're fine just because they're not getting enough sleep. Even if you're really busy, you still need to take time to take care of yourself. That's one of the biggest things I have learned. I wasn't sharing my experience to scare anyone, but things like what happened to me, can happen. I just want people to be aware.
I posted the video to TikTok and fell asleep. The next day I was really surprised; the views were going from 100,000 to 200,000 and on, up to nearly 6 million. When I went to the hospital, people were saying they had seen my TikTok video. I've had an extremely positive response to it.
I've read some of the comments and other people have said they have gone through ALL as well, so I'm not the only one. That's extremely reassuring. I was hoping I would get positive feedback from it, and I did.
I try my best to be positive most of the time, but I really am so blessed that I have such a great family. I live at my parents' house and they are amazing. I don't know how I would get through this without them and my sisters and friends. I think it helps with my mental health to talk about it, and not just push through. Any time I don't feel good, someone checks up on me. I definitely couldn't do it without a support system. I feel like God has been with me every step of the way.
Helaina Hillyard lives in Iowa. You can follow her on TikTok @helainahillyard
All views expressed in this article are the author's own.
As told to Jenny Haward.