'I Don't Care Who Wins': Seth Rogen Says Oscars Aren't Important Anymore
Just days after the Academy of Motion Picture Arts and Sciences announced the nominees for the 2022 Academy Awards, actor Seth Rogen questioned if the long-vaunted awards show is even important anymore.
In a recent interview with Insider about his upcoming Super Bowl commercial for Lay's potato chips, the Pam & Tommy star lamented over the Oscars and their place within popular culture.
"I don't get why movie people care so much if other people care what awards we give ourselves," Rogen told Insider. "I don't care who wins the automobile awards. No other industry expects everyone to care about what awards they shower upon themselves."
"Maybe people just don't care," Rogen added. "Maybe they did for a while and they stopped caring. And why should they?"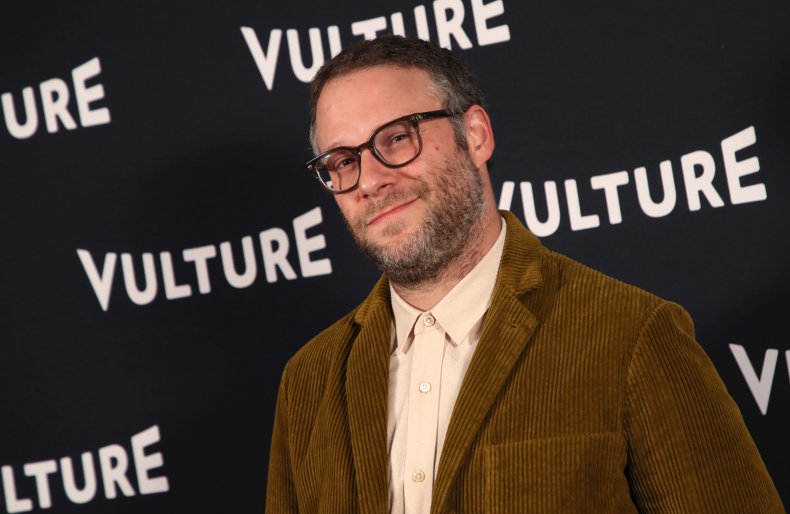 While the Academy Awards have served as the premiere American awards show for nearly 100 years, waning conversation and plummeting ratings have painted a much starker Oscars picture.
In 2018, the 90th Academy Awards were watched by 26.5 million viewers, marking the awards show's smallest television audience and the first time it dropped below 30 million viewers, according to Nielsen data.
A year later, following comedian Kevin Hart's decision to step down as Oscars' host when a series of his old homophobic tweets resurfaced, the Academy moved forward without a replacement, and the 91st Academy Awards went hostless. Television ratings increased, but the awards show's 29.6 million members marked its second-smallest audience in history.
2020 brought a new low for the Oscars, with just 23.6 million viewers tuning in. And in 2021, following COVID-related delays, viewership plummeted to 10.4 million, a 56 percent decrease from the year before.
Along with rapidly declining ratings, op-eds in Esquire and The Washington Post called into question the lasting significance of the Academy Awards, and argued that the awards have steered into territory that film buffs and casual viewers don't find appealing. Titled, "Does Anyone Care About the Oscars Anymore?," and "Why do the Oscars matter?," both op-eds cited the symbiotic nature of the Academy Awards, and like Rogen, speculated that movie fans aren't as interested in awards as actors, and the Academy itself.
Earlier this month, ABC announced that, unlike the last three Oscars, the 94th Academy Awards will feature a host — but did not reveal who will take center stage when the awards show takes place March 27 at the Dolby Theatre in Hollywood, CA.
In light of the Academy Awards having yet to confirm a host, Rogan was asked who he thought would be the ideal candidate for the gig.
"That's a tough one," he told Insider. "I'm sure there are comedians out there that want to, right?"
Responding to an inquiry about whether he had ever been approached to host in the past, Rogen acknowledged the possibility, but failed to confirm or deny if it ever actually happened, telling Insider that "maybe a soft conversation" was the extent of any hosting negotiations.