Country music icon Willie Nelson has brushed off the handful of negative comments he received on social media after announcing a gig in support of Senate candidate Beto O'Rourke. "I have been supporting Democrats all my life," the 85-year-old said.
During an appearance on The View on Tuesday, the songwriter was asked about reports that circulated last week Republicans were surprised angry over his campaigning for the politician—despite the Texas musician having previously shared a stage with O'Rourke in July.
"I don't care," Nelson said about the supposed backlash, which was given a boost by Fox News on September 14. "They are entitled to their opinion and I am entitled to mine."
After announcing the gig on his Facebook page, Nelson gave a statement to Austin360, saying O'Rourke "embodies what is special about Texas, an energy and an integrity that is completely genuine." The Democrat is running against Republican Ted Cruz in the November 6 election.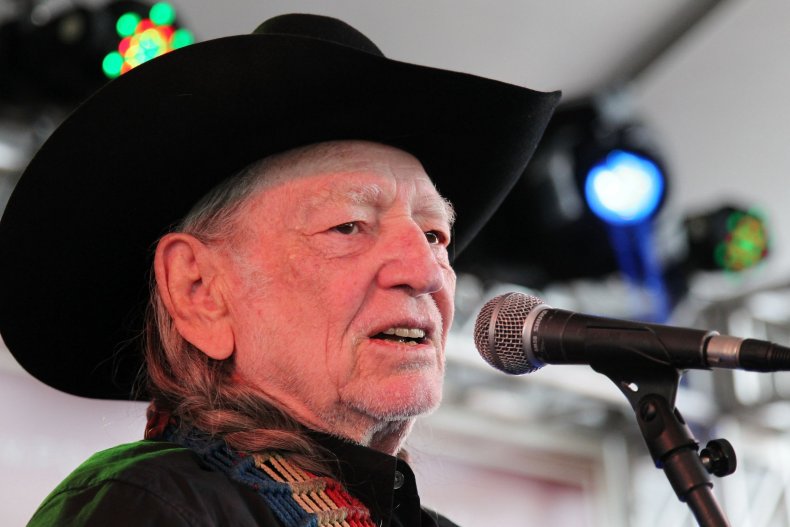 Citing a number of disparaging Facebook comments, U.S. media outlets compiled numerous opinions on the social network that criticized Nelson's long-held political stance.
Many outlets neglected to mention the vast amount of support he received.
"Obviously these people that are against this have no idea or no clue about Willie Nelson," one commenter wrote. "Not sure how you can say you're a lifelong fan and not have known about Willy's left leanings. Oh, by the way he smokes marijuana...Did you know that too?" Another said: "It has been pretty obvious for a very long time that Willie Nelson is not a conservative."
When asked about his support of Democrats, Nelson told The View this week: "I haven't hidden it that much." He jokingly added: "I love flak. We are not happy until they are not happy."
Texas lawmaker Matt Krause, a Republican, tweeted last week: "Texans should be better than this! We've come to a place where we can't merely disagree with someone's political choice but have to attack & berate them. I don't like his choice either, but we shouldn't resort to name calling. Reflects poorly on our ability to have civil discourse."
According to Rolling Stone, O'Rourke is expected to speak at the upcoming concert, which is also being advertised on the politician's campaign website. Published polling data indicates that Cruz is currently leading the tight race, with 47 percent compared to O'Rourke's 42.5 percent.