'I Dreamt of Being Famous. It Happened, and Changed My Life In Ways I Never Expected'
As a young child, I had wanted only one thing: to be famous. Yet after I became a famous writer, I soon began to see that it wasn't what I wanted.
It's hard for me to believe that my first book was published over twenty years ago. It was a satirical novel based in the world of a fictional home shopping channel on TV. The book only sold only a handful of copies, but I didn't care: I couldn't believe I was actually an author. With a published book. My dream had come true.
Even more thrilling was the fact that my publisher bought another book from me, but this one was a memoir.
My editor loved the manuscript of my "unusual" childhood, and so did lots of other people at the publishing house. But the unspoken message was clear: "We love it, we're excited to publish it, but the rest of the world might not be so enthusiastic about it." After all, in 2002, memoirs about gay boys and their troubled childhoods were not exactly topping the bestseller lists. And it would be a year until the first lesbian sex scene appeared on television. So while my publisher loved the book, expectations were low.
The initial printing for Running with Scissors was small; the hope was that the memoir might do well in Boston because the story takes place in Massachusetts, and perhaps also in San Francisco, which was then considered the LGBTQ capital of America.
But the book became a publishing phenomenon and I was fully blindsided by the overwhelming media attention. This was before social media, so instead of being all over Facebook, Twitter, and TikTok, my image was plastered all over magazines and newspapers. I couldn't leave my New York City apartment without being recognized.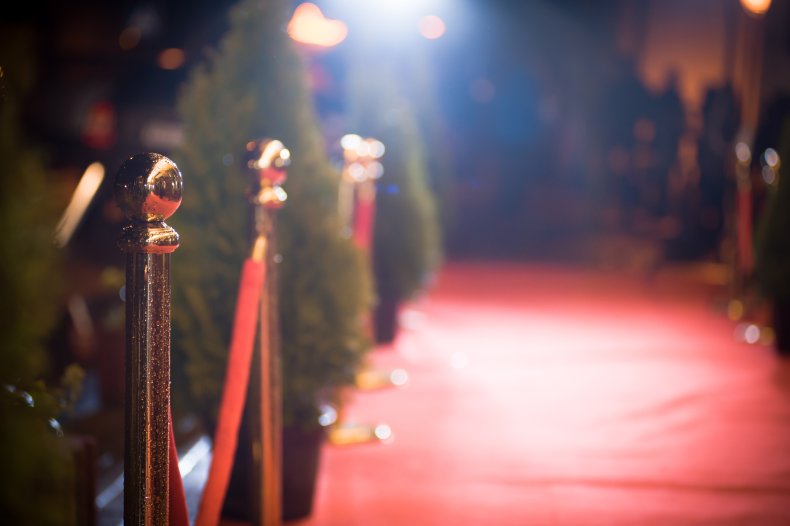 It was exciting and surreal and I just kept going.
Year after year I published book after book; memoirs, story collections based on random events in my life, a collection of stories detailing my disastrous holiday history, a dark and menacing memoir about my sociopathic father.
My book tours were huge. And I was always absolutely astonished by the one thing people seemed to tell me again and again and again: "Thank you for writing _____________" because it changed my life." Whether it was a sexual abuse survivor who connected with the abuse I experienced in Running with Scissors or an alcoholic/addict who could relate to my own journey of recovery that I detailed in Dry, the one comment I heard over and over was, "Your writing has helped me."
When people told me my book had "helped" them, I thanked them for sharing that with me. But I silently felt a little bit awkward, even slightly guilty. Because I hadn't written any book trying to help anybody else. I wrote every book in order to fix myself. I'd been writing since I was a little kid and writing was the only way I was able to survive all the adversity I faced as a child and later as an adult.
I was amazed that my books had apparently helped people, comforted them, and in some cases even "saved" them from something far worse than what they had already experienced.
Because the truth was, I was way less messed-up as a person than you'd expect, given what I had experienced: childhood sexual abuse, parental abandonment, one parent with severe mental illness and another with severe alcoholism, endless bullying at school that became so bad, I dropped out of school after the 4th grade, my own alcoholism as a young adult, the death from AIDS of my first boyfriend, extreme social isolation from my own undiagnosed spectrum disorder and PTSD from my childhood. The list went on and on.
Through writing, I was able to revisit the past and locate the origins of problematic behaviors I was engaged in as an adult; I was able to uncover truths about myself that I never could have reached on my own. I was able to create radical personal transformation through writing.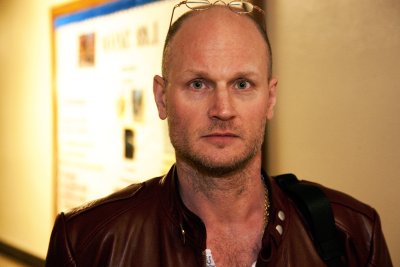 I had, in effect, become my own therapist.
I had wisdom to share. After all, a person cannot make as many mistakes as I have made in my life without learning a thing or two, or three, or twelve.
So, in 2012, I wrote a book for people who needed help and wanted to help themselves, and for people who hadn't been able to find the answers they were looking for anywhere else. But I made a mistake: I called the book: This Is How: Proven Aid in Overcoming Shyness, Molestation, Fatness, Spinsterhood, Grief, Disease, Lushery, Decrepitude & More. For Young and Old Alike.
I wanted to differentiate my self-help book from all those other treacly self-help books. I had written, I felt, a self-help book for the person who wouldn't be caught dead reading a self-help book.
And it backfired. People assumed from the title that I had written a satire, a parody of the genre. It became my first book—well, aside from my first novel—not to debut as a New York Times bestseller. I suspect that as they read the reviews and learned, oh no, he's serious, this isn't a parody, most of my readers took a pass.
Then, people started reading it. And over the years, it has become my bestselling book. Almost every day, somebody reaches out to me through social media, email or old-fashioned snail mail and tells me, "This book changed my life." They also tell me, "This book saved my life."
Because in the book, I wrote for the first time about my own experience as a teenager contemplating my own suicide, planning it down to the last detail and then having a realization that saved my life.
Soon, the fact that my books helped people became the only thing that I cared about.
That desire for "fame" that I felt as a child was no longer with me. As a child, I didn't understand one key feature of fame: when you are alone at home it vanishes. You can never see it reflected back at you in the mirror. You can't feel it when you're alone. It doesn't cloak you. In fact, more often than not fame got in the way. It made people turn red-faced when they met me, it caused some people to stammer because they were star struck even if I was hardly any kind of star at all. It wasn't for me.
Then, in 2018, a magazine approached me to see if I might be interested in writing about luxury psychiatric and addiction treatment centers. I didn't even have to think about it: Obviously, yes.
Between the two of them, my mother and father had spent time in at least six psychiatric hospitals during my childhood. I was raised by a psychiatrist who considered his house to be his own private psychiatric hospital.
I chose to write about three facilities: two of them were iconic, classic institutions: Silver Hill Hospital in New Canaan, Connecticut, and the Austin Riggs Center in Stockbridge, Massachusetts. As my third choice I selected a wildcard: the world's most exclusive, secretive, special-ops, undercover, location-unknown facility: Privé-Swiss.
My expectation was, this Privé-Swiss place will provide the sarcastic humor of the piece; I can poke a little fun at the spoiled rich people who go there.
So, I followed the directions to the location, which I was never to share, and met its founder, Heidi Kunzli. She had dark, shoulder-length hair and was dressed in black. She did not have intelligent eyes: she had brilliant eyes.
I felt an automatic, profound connection to Heidi as she spoke and told me about her early days as an addiction counselor, when she was visiting clients in their homes in some of Hartford's worst neighborhoods. When Heidi spoke of changing lives, her eyes glistened with emotion. The intensity of her voice when she said, "Helping people is the only, only thing that matters," told me I had met a kindred spirit.
The 24 hours I spent at this exclusive, secret treatment center, experiencing it as a client would, was an extraordinary experience. The only flaw? You had to be financially comfortable enough to afford it.
I stayed in touch with Heidi after my stay. We became pen-pals, then friends. The better I got to know her, the more similar we were at the very core. Helping people, changing their lives; this became the most important thing to me.
One day we had lunch. "What's next for you? Another book?"
The night before, I had done some writing. Which is another way of saying, I had done some soul searching. And I realized, I wanted a different life than the one I had. But I wanted one that was seemingly impossible. Because I wanted to teach people exactly how they could transform their own lives through writing. I wanted to show people how they could learn to write in such a way that radical personal change could occur.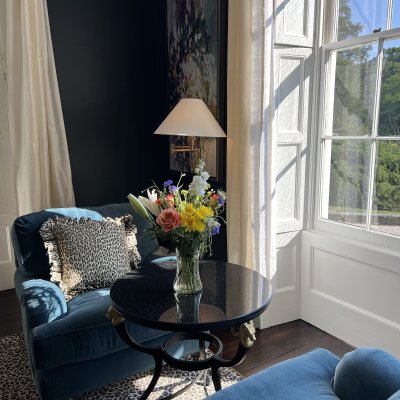 Heidi didn't wait for me to answer. Instead, she suggested we create a new kind of program together; one based on her therapeutic methods and my writing technique.
I remember that I glanced down at my phone to unlock it, pulled up the document I had written the night before and slid my phone over to her, bumping it against her salad plate. Now, just over a year later, this conversation between friends has become a reality with a program called Five Foxes.
Even though I'm not as famous as I was twenty years ago, and even though fame itself turned out to be more of an abstract thing that resides in the minds of others, I am grateful that whatever fame I still retain can be put to sturdy good use: I can endorse amazing books by marginalized voices; I can use it to raise awareness for something I believe in.
Augusten Burroughs is an international best-selling author, the creator of Focus-Directed Writing™ and co-founder of the Five Foxes retreat. He lives with his family in rural Connecticut.
All views expressed in this article are the author's own.
If you or someone you know is considering suicide, please contact the 988 Suicide and Crisis Lifeline by dialing 988, text "988" to the Crisis Text Line at 741741 or go to 988lifeline.org.