'I Feel Lied To': U.S. Army Chaplain Says ICE Arrested His Husband, Despite Saying He Would Be Safe From Deportation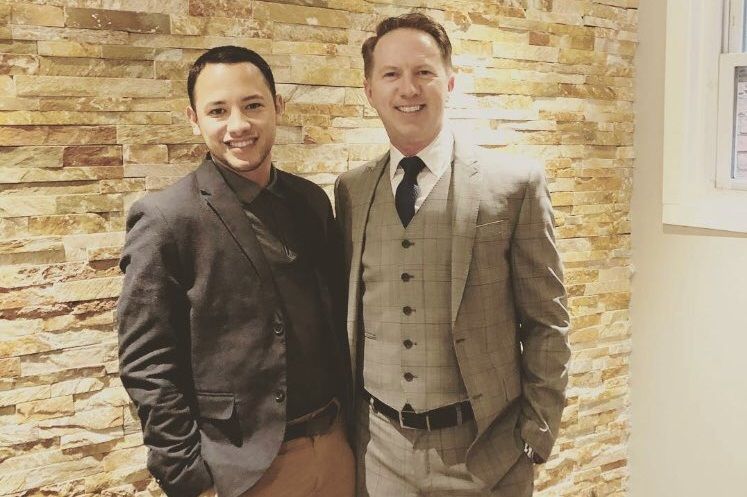 A U.S. Army chaplain who served in Afghanistan is fighting to save his husband from deportation after he was arrested by Immigration and Customs Enforcement agents in Charlotte, North Carolina.
Tim Brown, who lives in Sanford, said he had been assured by an ICE agent that his husband, Sergio Avila Rodriguez, would be safe from deportation since he was the spouse of a military officer at a routine appointment with immigration officers on April 18.
"He said, 'Do you think we're going to arrest the spouse of an active-duty Army officer?'" Brown told Newsweek.
That's why he was shocked to receive a call on Thursday, just over a month later, from his husband saying he had been arrested by ICE agents at what he thought would be just another routine meeting.
"Sergio called me and he says, 'I've been detained...They're going to deport me,'" Brown said.
"My first question was, what fundamentally changed from April the 18th to May the 10th?" the chaplain, who has served with the U.S. Army for 10 years, said, adding: "I feel lied to....It was an absolute trap. It was a trap and a lie."
Brown said his husband had fled Honduras with his uncle when he was 7 years old and has lived in the U.S. ever since.
The Army chaplain said he and Avila Rodriguez had spent thousands of dollars to keep the latter in the country and had received two waivers–a marriage waiver and a waiver for an order of supervision—to delay any deportation.
He said ICE has revoked the second waiver, however, but said he does not understand why.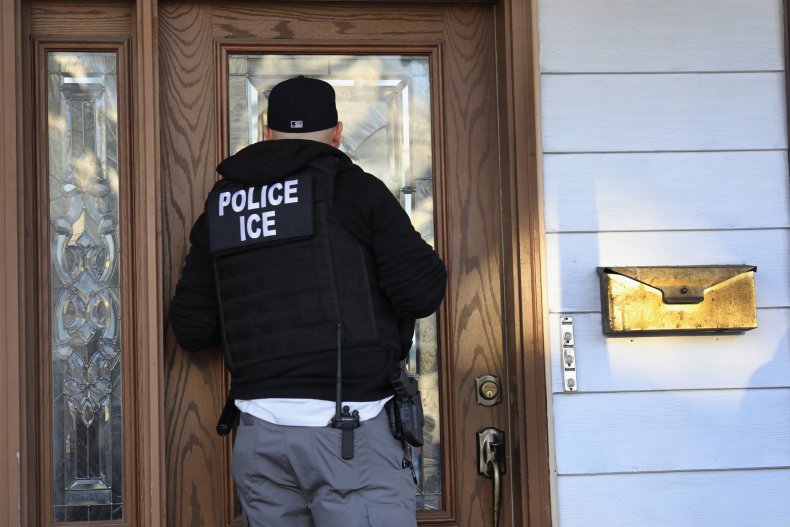 In a statement sent to Newsweek, ICE spokesman Bryan Cox said the couple's "claims they possess a 'marriage waiver' are not accurate."
He said such a waiver, form I-130, "certifies the existence of a family relationship but does not confer any type of immigration benefit" and said Brown and Avila Rodriguez would have had to obtain a separate waiver.
"Illegally present foreign nationals are generally not able to adjust status through marriage without first departing the U.S. and then applying for a visa," Cox said, adding that Avila Rodriguez "does not possess any type of lawful status."
Brown has argued, however, that ICE revoked his husband's waiver of supervision, which prevented the couple from moving forward with pursuing such a lawful status.
"We did everything that we were told to do. We paid the money, we got the attorneys," Brown said. "I'm an educated man. I have two master's [degrees]; I'm not stupid. I think very carefully about these things and we checked every box."
"The waiver was ripped out from under us on May 10, and everything changed in that moment. We were totally taken by storm," he added.
In a separate statement, ICE said that the agency "encountered" Avila Rodriguez, who they identified by the last name Avila, "during a targeted enforcement action in Raleigh April 18," which Brown says was the meeting that the couple had agreed to attend.
The agency said it "exercised discretion" and did not arrest Avila Rodriguez but instructed him to report to ICE's Charlotte office in May.
"He reported May 10, at which time the decision was made to take him into ICE custody due to his status as an immigration fugitive and convicted criminal alien," ICE said.
The agency said Avila Rodriguez had a previous criminal conviction for driving while intoxicated in Durham County in January 2015.
It also said Avila Rodriguez was also "previously encountered" by the U.S. Border Patrol near Rio Grande City, Texas, in September 2001 while "attempting to illegally enter the United States."
"He was subsequently ordered removed from the United States by a federal immigration judge in March 2002," the agency said, adding that arrangements for Avila Rodriguez's "repatriation to his country of citizenship" are still pending.
Brown said Avila Rodriguez has never hidden his DUI conviction and questioned why it had never come up as an issue before. He also said it was important to note that ICE's removal order from 2002 was placed when his husband was just a child.
"Sergio's quote-unquote crime...was being a 7-year-old who was brought unwillingly, of no volition of his own, to the U.S. by his uncle, and you want to take him out in shackles? It's unbelievable to me," the Army chaplain said. "To his mind, this is his home," he added.
Brown said the couple's experience with ICE has left them "humiliated" and feeling like they have been "stripped of everything."
"Imagine this situation where you're at the mercy of a bureaucracy that is massive and an enforcement agency that just goes in and rips families apart and your only recourse is to just sit there."
"I've served 10 years, I've served in two deployments, been to Afghanistan twice. I've done my work," Brown said. "But more than anything, I'm just frustrated we have a system that's so broken."
He said he can only imagine how hard it is for people who "do not have the resources and the capabilities that I do."
ICE press secretary Jennifer Elzea told Newsweek the agency "respects the service and sacrifice of those in the military and the families who support them, and is very deliberate in its review of cases associated with veterans and active-duty service members.
"Any action taken by ICE that may result in the removal of an individual with military service must be authorized by the senior leadership in a field office, following an evaluation by local counsel," she said.
Avila Rodriguez is currently being held at a facility in Georgia and is slated to be deported to Honduras.
Brown said he will continue to fight the deportation order and has filed an appeal, adding that ICE has "messed with the wrong guy."
Cox told Newsweek that the appeal will temporarily halt the agency's deportation order from being carried out until the court rules on the motion.
Updated | This article has been updated with comments from Tim Brown.