I Feel for Tom Brokaw. We Share the Same Cancer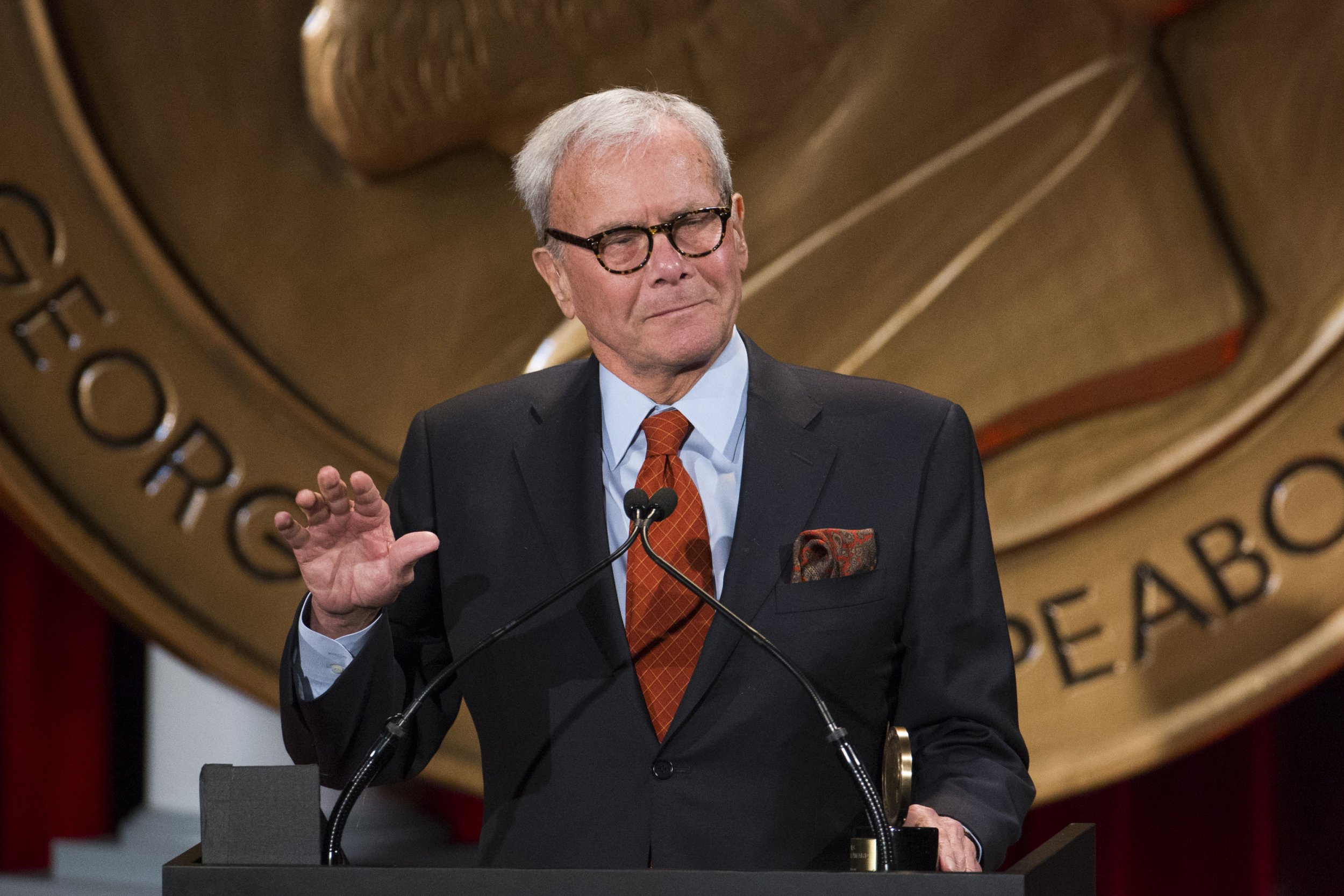 Many of you have heard about Tom Brokaw's new book, A Lucky Life Interrupted. In it, he writes with gratitude about his cancer journey, from the shocking moment of his devastating diagnosis to the triumph of learning his disease was in remission.
Mr. Brokaw's story is one we can all relate to because no one—not even the luckiest of those among us—has the privilege of going untouched by cancer.
I understand this feeling all too well. Almost 20 years ago—in January 1996—I got a call from my doctor who told me that I had multiple myeloma, an incurable cancer with a dismal prognosis of three to four years. Today there are more than 14.5 million people living with one form of the disease or another; this year alone, another 1.7 million will be diagnosed and almost 600,000 men, women and children will die from this all too common killer.
The day after I learned I had multiple myeloma, I went to a bookstore and I started thinking, "Oh my God, what just happened to my life." Up to that moment everything seemed to be going as planned. My husband and I had recently had our first child and just started trying to have a second.
Though cancer is something we all fear, a diagnosis of cancer today is actually "luckier" than a diagnosis of many other diseases, and certainly more so than a cancer diagnosis even just a few years ago. Advances made in the treatment of many cancers have been prodigious.
In multiple myeloma, the rare cancer that both Mr. Brokaw and I have, patients are living three times as long as they were when I was diagnosed—a result, no doubt, of the seven new treatments the myeloma community has seen in the past decade.
We have a way to go, of course, but awesome increases in computational power and massive advances in sequencing technologies have already identified biological underpinnings for multiple myeloma and several other forms of cancer—the mutated genes that fuel a cancer's growth, and the errant proteins that ignite its spread.
These discoveries have revolutionized cancer care by making it possible to treat cancer by precisely targeting these abnormalities, rather than blasting the body with traditional chemotherapies that come with toxic side effects but all too often fail to control the disease.
At the Multiple Myeloma Research Foundation (MMRF), the organization I founded following my diagnosis, the pursuit of precision medicine is our top priority and its promise of cure is quickly becoming a reality. So transformative is this approach that President Obama has placed it squarely in the nation's health care agenda, and I am proud to serve on the advisory board of his Precision Medicine Initiative.
There is another powerful revolution under way—that of the informed cancer patients, who get a second opinion, who opt for cancer genome sequencing or banks their tissue for future study, who question whether they harbor genetic mutations and other abnormalities for which lifesaving new treatments already exist or are under study in clinical trials, and who share their data to accelerate research breakthroughs.
In today's world, patients are not only at the center of their own care, but the single most important drivers of their cancer experiences. But this is only happening in pockets.
At the MMRF we leverage both the power of technology and of human capacity to give patients their best shot at beating their cancer. Our research model pairs Big Data with powerful analytics to uncover important new drug targets and their impact on treatment and disease progression, and then generate hypotheses for genomically informed clinical trials. We then work with a worldwide network of cancer centers to collaboratively test an arsenal of new drugs and combinations in these trials, including immunotherapies, targeted therapies and drugs that work in entirely new ways to stop cancer in its tracks.
As a businesswoman and 20-year veteran of the pharmaceutical industry, I understand the power of bringing together industry, academia, government and the cancer community as a whole to work as one. And as a patient, I know that this cannot happen fast enough.
We have made it an imperative to empower patients at the MMRF, building from the ground up a massive community of patients and the infrastructure for them to share and exchange knowledge gained with fellow patients as well as with researchers, and we urge other leaders in the cancer community to do the same.
But this will only get us so far. Patients, too, must step up and take charge of their cancer care however they can, from the moment of their diagnosis and throughout their patient journey, to improve their odds.
Kathy Giusti is a multiple myeloma patient and the founder of the Multiple Myeloma Research Foundation and member of President Obama's Precision Medicine Initiative Working Group.