'I Feel Very, Very Vulnerable': Ivy League Holocaust Professor's Office Vandalized With Swastikas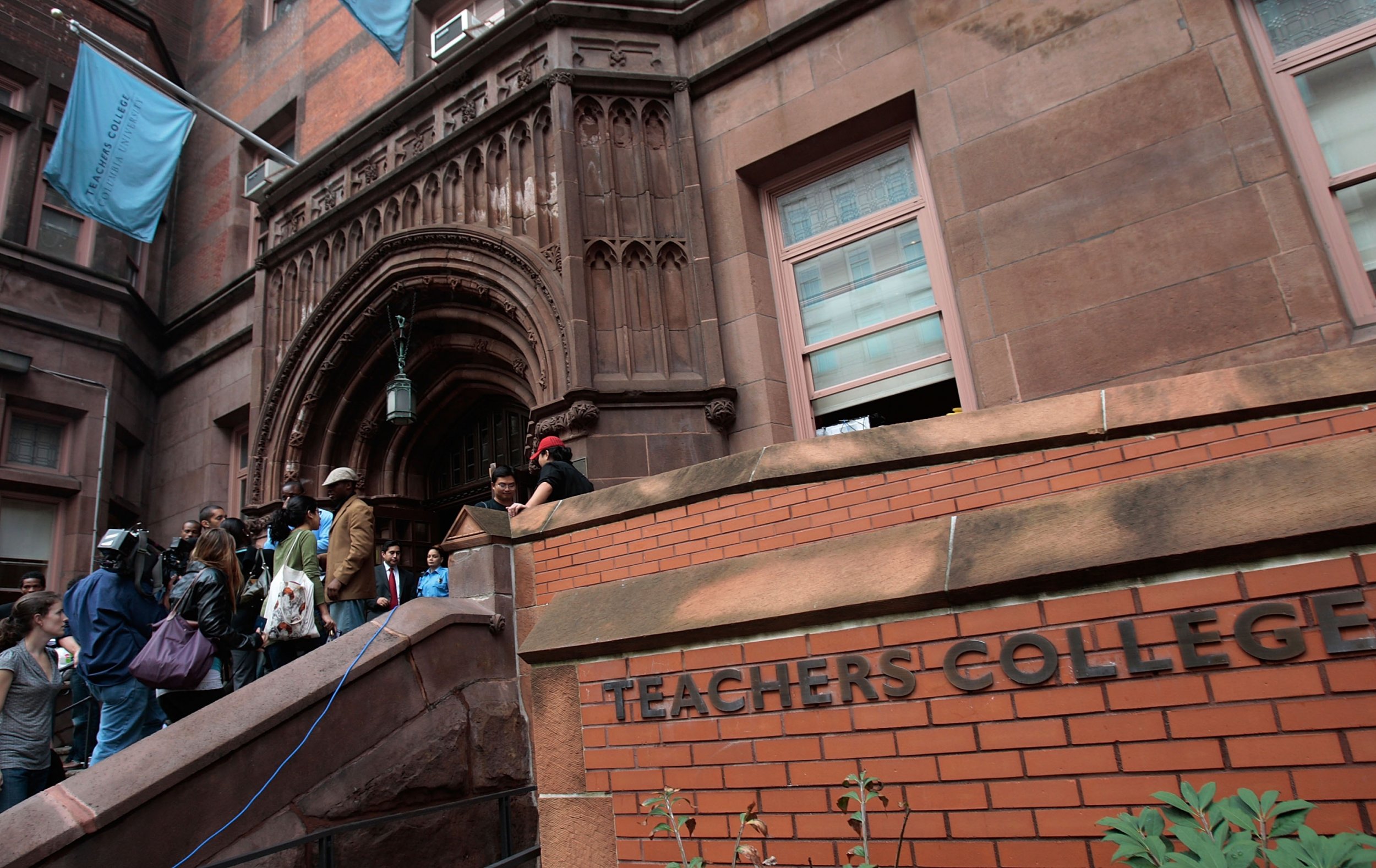 Vandals spray-painted swastikas and an anti-Semitic slur on the walls outside the office of a Jewish professor at Columbia Teachers College in New York City.
Elizabeth Midlarsky—a professor of psychology and education who's teaching focuses on the Holocaust, altruism and religion—said she found the symbols and the derogatory term "Yid" in the entryway to her office when she arrived there on Wednesday afternoon, the Columbia Daily Spectator reported.
"I was in shock," Midlarsky told the campus newspaper. "I stopped for a moment, because I couldn't believe what I was seeing."
New York police are investigating this act of vandalism, but have no suspects yet. To gain entry to any of the academic buildings at Teachers College, a valid ID from the institution itself or other affiliated schools is required.
"It's very bad. I just hope it's not someone within the Teachers College community," Katrina Webster, a master's student, told the New York Daily News. "The goal of education is so that something like this doesn't happen."
This is not the first time that Midlarsky's office has been vandalized. In 2007, an individual spray-painted a swastika on her door and put anti-Semitic flyers in her mailbox. She said the incident was "horrifying but not surprising" due to her "relatively visible status as a Jew" and the fact that she had taken public positions on certain issues.
At the time she had begun to publish work on the Holocaust and participated in demonstrations against then-Iranian president Mahmoud Ahmadinejad, who had given a speech at the college. Subsequently, she began to receive hate mail. But she said the recent attack was more surprising, and was an example of the national rise in anti-Semitism.
"I haven't done anything, said anything," she told CNN. "I feel very, very vulnerable."
Teachers College declined to comment on the details of the incident, but president Thomas Bailey did provide a statement to the Teachers College community in which he condemned the crime.
"We unequivocally condemn any expression of hatred, which has no place in our society. We are outraged and horrified by this act of aggression and use of this vile anti-Semitic symbol against a valued member of our community."
"Please rest assured that we are working with police to discover the perpetrator of this hateful act. I also want to reaffirm the college's commitment—and my own—to providing a respectful and welcoming environment for all, and to protecting the safety and dignity of all members of our community."