'I Got a Boo': Bachelor Democratic Presidential Candidate Cory Booker Reveals He's Actually Dating 'Somebody Really Special'
Senator Cory Booker has revealed on a radio program that he is in a relationship.
So far he is the only bachelor who has declared his intention to run for the White House in 2020, and the New Jersey Democrat was asked about his personal life on syndicated show The Breakfast Club.
One of the hosts, Charlamagne tha God, told Booker on Tuesday that now would not be the best time to get married because, "once you start getting hot, you might become president? She might just want you for that."
In the light-hearted exchange, Booker said: "No, before I declared president, I'm dating somebody really special," CNN reported.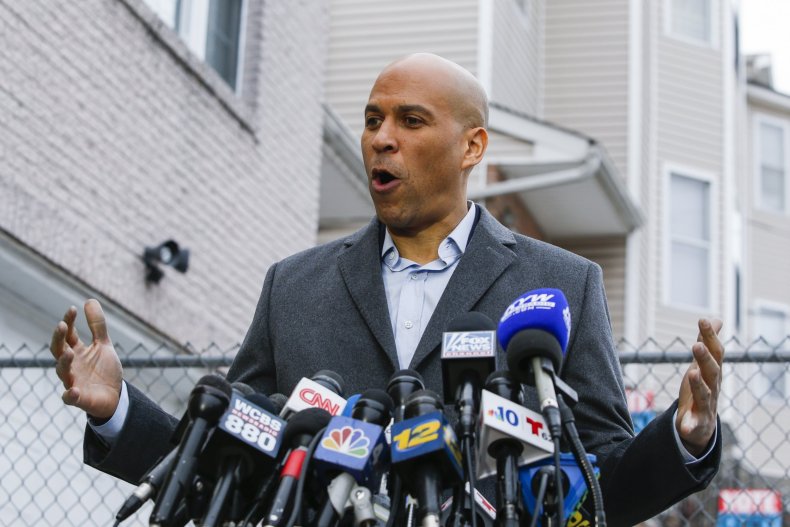 "Oh! So Cory Booker got a boo?" Charlamagne asked, to which Booker replied: "I, I got a boo," without specifying who.
Although neither has confirmed it, Booker is rumored to be seeing the actress Rosario Dawson, who was asked for her views on his candidacy before he announced he would run.
She said he would "bring a lot of grace, and intelligence, and experience" to the race.
Charlamagne and co-host Angela Yee probed him on whether his girlfriend would make a good first lady in an exchange Booker said was "the most uncomfortable part of this interview."
Virtually all of the men entering the White House have been married. Grover Cleveland wed while in office, and James Buchanan was single. Chester Arthur was widowed prior to becoming president.
Booker added: "If Donald Trump can get elected with the personal life that he has? Then anybody can."
Booker announced his candidacy in a video on Twitter last week on February 1, the first day of Black History Month. He touted himself as someone who can help build a country "where no one is forgotten, no one is left behind."
He became New Jersey's first African-American senator in 2013. The 49-year-old supports liberal policies such as marriage equality and abortion rights.
A rising star in the Democrat party, he has been a vocal critic of President Donald Trump, especially on his views about climate change and immigration.
The New York Times noted that the first three interviews he gave after he announced his campaign launch were to radio programs with black or Latino hosts.