'I Had Twins as a Single Mom, 23 Days Later Tragedy Changed Our Lives Forever'
I had my first son when I was 26, in 1998. When he was six months old, I became a single parent, so I knew the struggle that came with having to raise kids alone.
Seven years later, in December 2005, I found out I was pregnant again, after ending a five-month-long relationship with the father of the kids. At the time, I was horrified because the pregnancy was unexpected.
My background is in community work. I had worked in this field for over thirty years and have seen countless single parents struggle to raise their children and pay the bills. What makes it worse is that I lived in Hackney, London. I feared raising children in a borough where crime and violence were a path so easy for young men to take.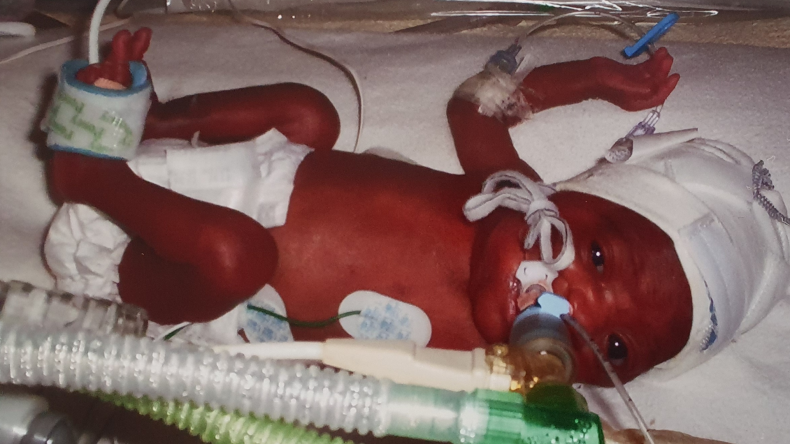 So, I made the difficult decision to have a termination. But I had recurring dreams that I was having twins, which made me think: "If I'm pregnant with two children, I am going to choose to keep them."
I went to the hospital by myself for a check-up, and as my instinct had rightly prompted, I was having twins. But the radiographer was insensitive, saying: "You're pregnant with twins, but it doesn't matter because you're going to terminate them anyway."
I began to cry and question myself asking if I could truly live with the aftermath of the termination. I had a termination when I was 17 and I still think about it now—to make a decision as such at a young age mentally impacted me.
Although I had decided to keep the twins, the nurses had arranged a termination date. When I told them I had changed my mind, they were reluctant and insisted I go ahead with the termination as they had already arranged the appointment.
Essentially, it felt like they were urging me to undergo the procedure as it was cost-effective for them, considering that they had already paid for the appointment. But when lives are being discussed, it shouldn't matter. I was allowed to change my mind.
On top of pressure from the nurses, the kids' father was also urging me to undergo a termination. He had phoned me several times, sat outside my house, and even threatened to harm me if I gave birth to the twins.
I told him to forget me and that I'd raise the children by myself. Although he did leave me alone for four weeks, he then contacted me yet again, in an attempt to offer his support.
This, of course, did not last long. We knew the relationship had ended, and that he did not want to be a father, so I cut ties with him yet again, continuing to be a solo parent.
The birth of the twins was frightening. My water broke when they were 23 weeks old. The average pregnancy is forty weeks, so I hadn't even reached the six-month mark. At the time, I was in and out of the hospital due to several complications with the twins, and because of my age, I was already warned that delivering these babies would be difficult.
I went into labor at home and did not call the ambulance, as they would have transported me to my local hospital, which I disliked due to their poor care of me during my pregnancy, so, I calmly called a taxi and went to my chosen hospital in central London.
An hour in, I began delivering the twins.
My youngest, Shaka, had to be manually turned inside me, which was extremely painful and scary. I had attended the hospital alone, and ten doctors surrounded me, frantically attempting to deliver the twins.
Both the youngest, Shaka, and Kwame, were not breathing when they were delivered. I did not get to hold them at all. The doctors rushed them to the intensive care unit immediately, where they were resuscitated and given the care they needed to live.
I did not know what was happening. Only three hours later, I was informed that they were both extremely sick and had a small chance of surviving within the first 24 hours of being born.
After weeks of being in intensive care, Shaka sadly passed away on the 23rd day, in May 2006. Kwame managed to survive.
That day, I awoke to a phone call from the hospital at 7:00 am. At the time, I was alone as my eldest son was with my mom.
After asking if I was alone, the doctor told me they did not think Shaka would make it. They didn't want to give me the sad news when I was by myself. But when I arrived at the hospital, I was told he had passed that very morning.
For the first time in weeks, I was able to wash and wrap him, so that we could say goodbye properly. I got to hold my precious son for the first time, after he had passed away.
I felt like I was living in a dream—I remember constantly crying. Time had slipped through my fingers. It was all a blur.
A few of my close friends did not contact me because they were frightened. They did not know what to say, and they couldn't cope with such news. Others attempted to be reassuring by saying: "It's okay, at least you've still got one child left."
I love people and I really am understanding, so I chose to not be hurt by their phrases as I knew that this grief that I was experiencing was something that a lot of people surrounding me could never understand or comprehend. So, during that time, writing, meditation, and art kept me sane.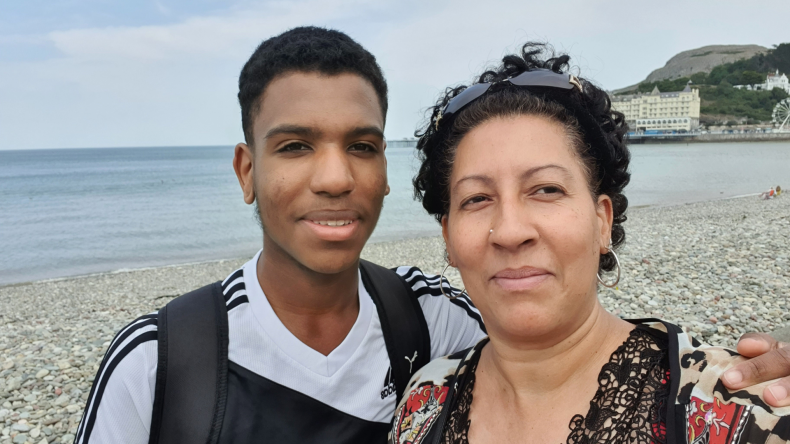 It was within that same year, in 2006, that I started to talk to other women who were in the intensive care unit, offering them my help and support. Due to my community work background, mentoring people was second nature to me.
The death of my youngest son inspired me to do this further because placing my kids in the care of countless doctors for six months prompted me to be confident and assertive while asking professionals questions. I met a kind consultant woman who also empowered me to speak up, and as the years went on, I continued to look after these other women while bringing that same confidence into my mentorship.
Kwame, the eldest, was in the hospital for six and a half months. He had heart and hernia surgery at four months and was on oxygen for 18 months. I was his full-time carer, looking after him daily for the first five years of his life, and continued to be his carer, though sadly unpaid.
In 2016, ten years after the death of Shaka, I decided to mentor women full-time for a living. This is because many women had always asked me how I managed to power through my grief. I didn't know this at the time, but I'd given myself seven key steps, which I sat and wrote down in a book.
Writing my story allowed me to realize that although my life is not perfect and I'm not like everybody else, all of the so-called brokenness within me was leading me back to myself.
As a single mom, I face a lot of judgment. That is why I use the term "solo-parent." There is a harsh stigma that comes with raising a child on my own, whilst experiencing immense grief. I turned fifty a few months ago, but these labels have not yet changed from when I was a teenager.
Kwame and I aim to break these misconceptions every day. Though he has dyslexia, processing difficulties, and health challenges, Kwame published anthologies and audio art as part of a Hackney Pirates film when he was just eleven. At age twelve, he won the Under-17s Samaritan Award. We celebrated his sixteenth birthday recently, and I am extremely proud to have raised him and his older brother as a lone parent.
Although Shaka was not with us for long, he taught me a lot about myself and truly inspired me to help other women like me, who are over the age of 35.
Hyacinth J Myers is an author, life strategist, soul alignment coach, and international speaker.
All views expressed in this article are the author's own.
As told to Carine Harb.