I Have a Message for Andrew Cuomo's Top Donors: Cut Your Ties Now | Opinion
The pandemic has not been a good time for New York Governor Andrew Cuomo. The list of scandals is long. And in light of these events, I am calling on the supporters and benefactors of Governor Cuomo to cease their support for him, and to publicly commit to no longer giving any financial or political support to the governor.
Cuomo is facing several scandals and legal inquiries related to his administration's egregious mishandling of nursing homes during the COVID-19 pandemic. These include an ongoing investigation by the FBI, overseen by the United States District Court for the Eastern District of New York.
The governor is accused of undercounting nursing home deaths by as much as 50 percent, a report published in January 2021 by the Office of the New York State Attorney General revealed. The report, released on July 6, 2020, was part of NYSDOH's "analysis of the root causes" of nursing home deaths. By now it's been widely reported that the NYSDOH opted to use a convoluted and misleading counting scheme where nursing home residents hospitalized with COVID-19 who died in a hospital were not counted in the state's overall tally, thus deflating and obscuring the true death toll.
This would have been bad enough on its own. But then there was the cover-up, which Melissa DeRosa, Secretary to the Governor, admitted. Last August, the Civil Rights Division of the Department of Justice (DOJ) issued a request to the Cuomo administration for data on nursing home deaths in public facilities. It followed shortly on the heels of a similar request from the state legislature to the NYSDOH, requesting an accurate tally of nursing home deaths and other crucial information needed to make sound policy.
Six months later, in a closed-door meeting on February 10 between members of the Governor's inner circle and legislators, Melissa DeRosa admitted to deliberately withholding data about nursing home deaths from the DOJ out of fear of political retribution. This sparked widespread fury and condemnation from both the public and our fellow elected officials, given that it seemed to imply a cover-up and even obstruction of justice.
But that, too, wasn't the extent of the misdeeds. The governor's office engaged in the deliberate rewriting and suppression of data in the NYSDOH's official report on nursing home deaths. The New York Times and the Wall Street Journal have both confirmed that senior members of the Cuomo administration intentionally removed data about nursing home resident deaths in hospitals from the aforementioned NYSDOH report.
And while all of this was going on, the governor engaged in securing preferential treatment for his immediate family at the outset of the pandemic. The New York Times reported that in March of 2020, when the coronavirus pandemic in New York was worsening, Governor Cuomo gave family and senior-ranking officials privileged and exclusive access to COVID-19 testing, while coronavirus testing was still not readily available to the greater public.
Finally, the governor is also under independent investigation by the New York Attorney General for alleged sexual harassment and worse of at least ten women. Several of these victims were or are still employed by the Executive Office. These allegations involve not only bodily groping, forced kissing, and extremely inappropriate remarks to female staffers, but also retaliation through threats, defamation, and tactics of intimidation to keep these women quiet.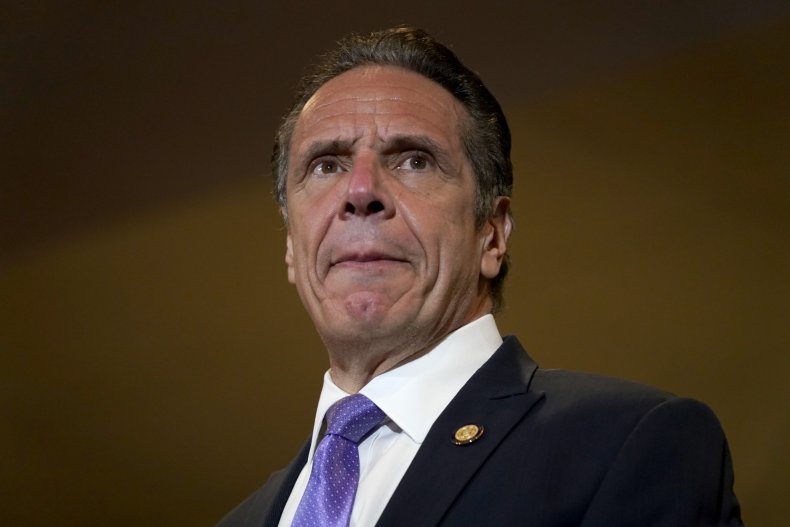 In light of these allegations, Senator Schumer, Senator Gilibrand, twenty-two New York Congressmembers, and decisive majorities in both chambers of the state legislature have emphatically declared their belief that Governor Cuomo must leave office, whether through resignation or impeachment. There is an overwhelming, bipartisan consensus that he can longer remain in office. Even President Joe Biden has said that if and when the independent investigation confirms the allegations of sexual harassment against him, the governor should resign.
At this point, any further support of Governor Cuomo or his campaign would be indefensible. He is an executive without a mandate, ruling without any political legitimacy.
Cuomo's donors must do the right thing and publicly pledge that they will no longer support this abusive, corrupt, and morally bankrupt governor.
Ron Kim is a New York State Assemblymember representing the 40th District.
The views expressed in this article are the author's own.