'I Interviewed Britney Spears in 2007—How She Was Treated Horrified Me'
Of all the celebrity interviews I've conducted over the years, my encounter with Britney Spears easily tops the list as the most memorable—mainly because it didn't go well. In fact, it was a disaster.
I often recall the excitement I felt as I was informed by my editor at OK! magazine that I'd be sitting down with Britney for an exclusive tell-all that would set the record straight on her life, amid a barrage of speculation and rumors. "BRITNEY INTERVIEW!!!" I punched into my BlackBerry, under the date July 19, 2007.
At the time, there was tireless media interest in all things Britney. She had hit headlines, and caused worldwide shock when, five months before our encounter, pictures emerged of her entering a Los Angeles salon and shaving off her then long, brown hair.
It's painfully clear now that Britney was struggling with mental health issues and the extreme pressure she was under, but at the time, coverage of Britney had taken a significantly negative turn and so, she had agreed to the cover story: an opportunity to tell her story in her own words.
After driving up to the palatial glass-and-steel Hollywood Hills mansion where our meeting would take place, I nervously thumbed through the questions I'd written for Britney as the icy air conditioning kept me from sweating through my shirt, and the sizable team typically hired for such a shoot prepared around me.
And then we waited. And waited some more. Britney would eventually arrive 45 minutes after our scheduled time. Though, in all honesty, this was relatively punctual compared to other celebrity interviewees.
As her car roared its way up the hill, it was impossible to ignore that she was trailed by an army of paparazzi. The terrifying and dangerous circus that surrounded her each day was a notably shocking experience for us mere mortals.
Wanting to ensure that we started to build a rapport before we sat down for the interview, I entered the house to introduce myself to Britney. And that's when the first problem arose—her friends said they didn't want any of us in the house. Britney's assistant at the time, we'd been told, had also declared that the clothes sourced by our hired stylist were "not sexy" enough and Britney's friends had decided they would do her hair and makeup for the shoot, instead of the professional glam squad.
I was then beckoned into the house by one of her friends to do the first part of the interview with Britney. Stubbing my toe and making a joke at my own expense while entering the room where Britney sat with her assistant and miniature pooch, London, she began laughing and commenting on my British accent within seconds. Despite the chaos around her, this set the tone for a friendly and open interview, covering a broad range of subjects that Britney was more than happy to talk about.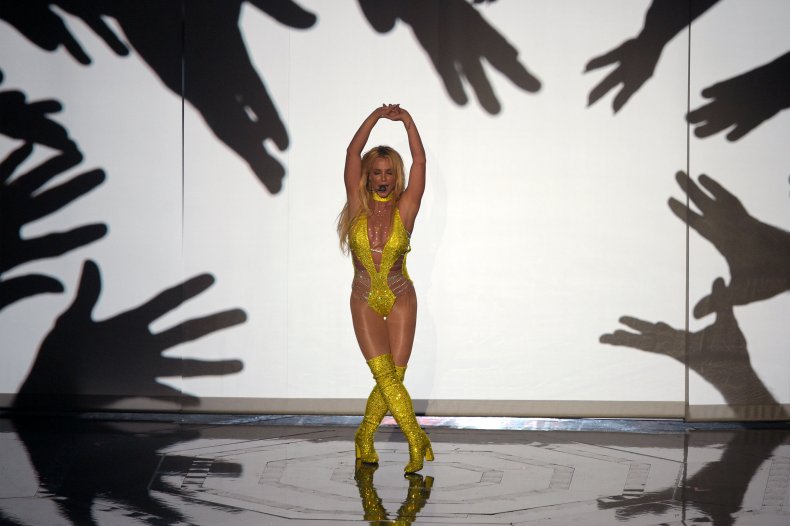 But as I discussed the chat with my editors outside afterwards, the doors of the mansion flew open and Britney marched out with her crew in tow. She sat outside in her car, visibly upset, as the hired photographer ran out of the house and made a futile attempt—for 10 intense minutes—to persuade her to stay. But it was not to be. Before we could make sense of everything, Britney was gone.
We were shocked, and on entering the house after Britney's departure, I was met by an irate stylist, who informed me that Britney had stained one gown with chicken grease from her meal, while her dog had soiled on another, expensive Zac Posen gown.
After much discussion, the decision was made to disregard the handful of images and partial interview from the shoot and, instead, write a first-person piece on the events of the day. It was important for me, and the team, to acknowledge that Britney was clearly struggling and apparently still being encouraged to work.
"We'd love to have our old Britney back," I remember writing of our encounter. "But what we experienced was a young girl who is in need of help."
My cover story about Britney became one of magazine's best-selling issues of the year and it wasn't long before competing outlets were reporting on details of the shoot, some of it erroneous, much of it correct. Sending incoming calls to voicemail became an hourly activity for me, as a conveyor belt of reporters from other magazines phoned with questions.
Suddenly, not getting the story became the story. Previously inaccessible publicists and agents introduced me to their friends as "the guy who wrote the Britney story."
Even a large number of the celebrities that I'd go on to interview in the weeks and months that followed would ask for more details surrounding the day.
TV networks clamored to book on-air chats with me, where, staying within the legal parameters of what I was permitted to share, I recounted details of my brief time in Britney's company. I began to get a horrifying, albeit very small scale, glimpse into the furore that clearly surrounded Britney's every move.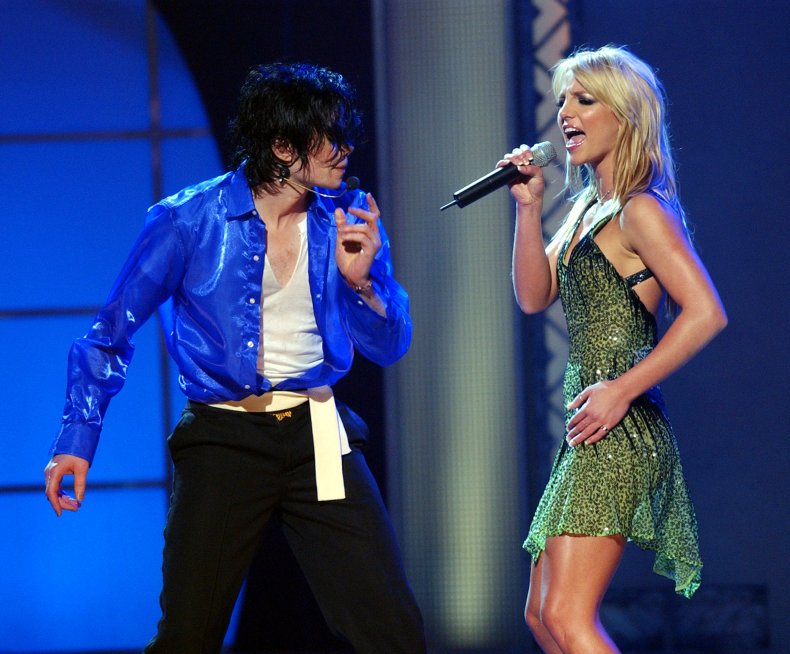 In Focus
Britney Spears and Michael Jackson perform at Michael Jackson's 30th Anniversary Celebration show in September 2001.
Launch Slideshow

7 PHOTOS
Even when the initial story became old news, the phone didn't stop ringing. Whenever Britney hit headlines, I was called by TV news producers to share my opinion. My fleeting encounter with Britney, no matter how tenuous, had graduated me to "expert" status. I realized that Britney was an entire industry.
Having been accustomed to seeing other celebrities of her stature protected by a fierce army of publicists and managers, it became distressing to see Britney seemingly left to fend for herself, surrounded by friends who didn't necessarily have her best interests at heart and to watch as certain paparazzi even developed "relationships" with her.
Yet it didn't seem to matter to many, because the "Britney Circus" was proving to be lucrative. From websites to magazines and newspapers, she was big business and her diminished health and well being appeared to be collateral damage that no one was willing to honestly acknowledge.
When Britney was hospitalized under a 5150 psychiatric hold in January 2008, I was drafted in as a guest to appear on Larry King Live. The late, great host introduced me as a "friend" of Britney's, before I shared my take.
Ultimately, the entire experience became painfully disingenuous—even for the showbiz world. The events that led to me being interviewed by a conveyor belt of TV presenters happened because Britney was experiencing real-life troubles. I just had a bad day at work.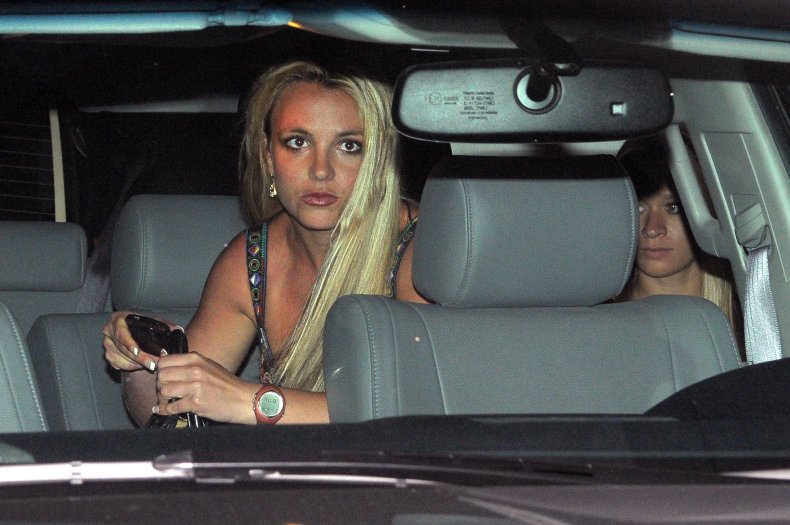 It was certainly unprecedented to see an A-list celebrity's troubles play out on the public stage the way that they did with Britney. But, I believe it was representative of the times. The focus was always on the next outrageous headline, rather than her mental health.
Thankfully, we view and approach these issues differently now. With changing attitudes to mental health, and Britney's bravery in speaking out in court about her conservatorship this week, it's comforting to see that she's finally being heard in the way she wants, even if it is more than a decade too late.
Ryan Smith is a London-based entertainment journalist, who spent more than a decade working in Hollywood.
All views expressed in this article are the author's own.