'I Was Forced to Leave the Country for an Abortion'
I remember wanting to vomit as the plane took off. I felt anxious; this was not a situation I expected to find myself in. I closed my eyes, adding up how much the trip was costing me—the flight, the hotel and the procedure itself had set me back around $2,000. I would be burdened with more credit card debt but I was still immensely grateful to be on a plane to New York City, where I would be able to have an abortion.
I traveled over 6,000 miles to terminate my unwanted pregnancy in 2005, as I was living in Rwanda at the time, working on a national HIV treatment program. Abortion was only permitted in Rwanda when two physicians certified that it was needed to protect a woman's physical health or to save her life. Neither of these exceptions applied to me. I simply did not want to become a parent.
I had always used contraception religiously since my first sexual encounter. Yet I found myself sitting on the edge of a bed and swearing profusely about a broken condom. I called one of my colleagues—a registered nurse who had traveled from the U.S. to Rwanda with a trove of medication—and asked if she had any emergency contraception on her shelves. Thankfully, she did. But despite taking Plan B within the 72-hour window, a few weeks later I had missed my period and felt an overwhelming wave of nausea at my desk. My heart sank.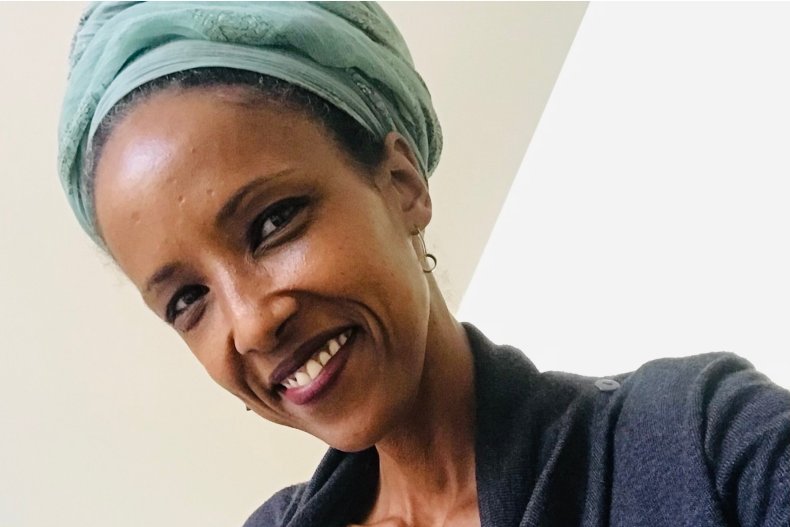 I bought a pregnancy test from the small pharmacy under my office and, when I got the positive result, I sobbed on my bed. I will never forget the feeling of dread when I realized the situation I was in. Going through the process of attempting to get an abortion in Rwanda was inconceivable. As a foreigner in a conservative country where privacy of information was not guaranteed, I was terrified that even suggesting an abortion could jeopardize my work permit, or worse.
My own country, Ethiopia, was just a three-hour flight away, but the laws there were just as restrictive and the cultural norms controlling women were even more oppressive.
Thankful for my credit card, regular income, and an immigration status that allowed me to travel to the U.S. without having to apply for a visa, I made all of my bookings, took time off work, and I was in New York City within what was probably just two weeks but felt like an eternity.
At the Planned Parenthood clinic on Bleecker Street, I had an ultrasound that told me that I was seven weeks pregnant. They asked me if I was sure that I wanted to proceed. I had no doubts. The last thing I saw before the anesthetic kicked in was a doctor with kind eyes who seemed to be smiling at me from under his mask as he put his hand on my shoulder.
When I woke up, I sat with a group of women—all of us in light-colored hospital gowns— and sipped orange juice from a plastic cup. I returned to my hotel, feeling woozy but relieved. A week later, I was back in Kigali and getting on with my life.
To this day, whenever my travels take me back to New York City, I smile when I get on the subway and see the name Bleecker St. on the map. But apart from that, I hadn't really thought about these details much until I heard that Roe v. Wade had been overturned.
My first thought was for the women in the U.S. who are suffocating under the immense weight of unwanted pregnancies in states that immediately halted abortion access. Yet my stomach also churned at the impact this ruling will have around the world—particularly in low and middle-income countries that are still strongly influenced by the U.S. and its policies.
One of the sad ironies is that it is now easier to access an abortion in Kigali, Rwanda than it is in Montgomery, Alabama. The situation in Rwanda is still far from acceptable, but the country has expanded legal grounds for abortion to include cases of rape, incest, forced marriage and fetal impairment—which is more progressive than what is being implemented in several U.S. states.
I now live in the States and the Roe v. Wade ruling has hit me hard, especially when the U.S. was the place I rushed to in 2005 to exercise my own reproductive health rights.
Most women do not have the luxury to travel to another state or country to have an abortion. I know I am one of the lucky ones. In gratitude for my own good fortune and in recognition of my ongoing daily relief at being childfree, I will be contributing funds to projects that support access to safe abortion services in the U.S. and around the world.
Maaza Seyoum works in public health in the U.S., dividing her time between Massachusetts and New York. She previously worked as a Care Coordination Officer for a national HIV treatment program in Rwanda.
All views expressed in this article are the author's own.