On July 6, I won a claim I had first brought to a U.K. employment tribunal three years ago; that I was unfairly discriminated against by my employer, and subsequently denied employment, because of my personal views about sex and gender.
After losing and then appealing that loss, an employment tribunal in London has now declared that I was a victim of discrimination because of my belief that the two sexes are immutable.
This victory is the end of a long road for me. It started on my own; isolated, shocked at the response of my workplace to a few tweets and unsure of what was happening. I am a mother, and the main wage earner in my family. I lost my career and my livelihood. It has been a huge trial for all of us.
Four years ago, in 2018, I was working as a visiting fellow at the think tank Center for Global Development (CGD) in London, researching international tax policy.
In July that year, the U.K. government published a public consultation on the the Gender Recognition Act 2004 (GRA) seeking opinion on updating the law to allow anyone to change their recorded sex through a simple process of self-declaration.
I was concerned about the impact this could have on women's rights.
So, I tweeted about the issue, including saying that "men cannot change into women." I wasn't intending to be impolite to people with who identify as transgender: I respect people's freedom, but when it comes to areas such as sports, prisons, women's refuges, showers, toilets and dormitories, my view is that sex matters and government policies should reflect this.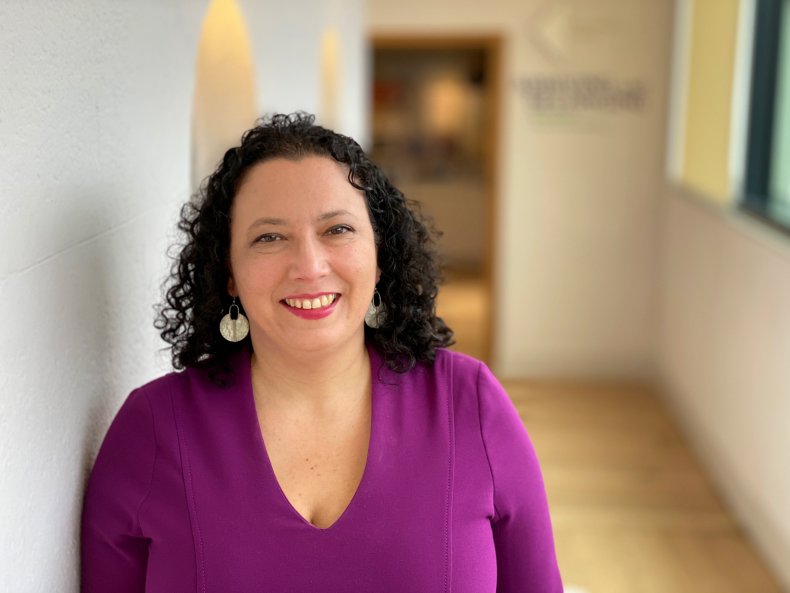 I tweeted about Karen White, a rapist who was put in a women's prison and went on to sexually assault other inmates, and about Pips Bunce, who identifies as gender fluid—sometimes dressing in female clothes and a wig as "Pippa"—and who was given an award as a leading woman in business. These individuals represented my wider fears that unless the definition of woman is clear, women and girls will be forced to share their spaces and sports with members of the opposite sex—men who identify as women. I also view this as sexist; identifying womanhood with wearing dresses and having long hair, rather than simply with the reality of being female.
I did not imagine the reaction my tweets would set off at CGD's headquarters in Washington, D.C. I was asked to put an "all views my own" disclaimer on my twitter profile, which I did. But a whispering campaign started, with some staff lobbying for my removal. The organization commissioned reports about me and by March 2019 I was out of work; my position as a visiting fellow was not renewed and I was not offered a permanent position of employment. I was desolate. It was a job that I had loved, and I thought my colleagues were people with integrity and intellectual curiosity.
So, in 2019 I took a legal claim of belief discrimination, under the U.K.'s Equality Act, to an employment tribunal. If you have heard about the case it is probably because it was propelled into the news in December 2019 when a tribunal judge declared my beliefs: "not worthy of respect in a democratic society." A day after that ruling, on December 19, J.K. Rowling tweeted: "Dress however you please. Call yourself whatever you like. Sleep with any consenting adult who'll have you. Live your best life in peace and security. But force women out of their jobs for stating that sex is real? #IStandWithMaya #ThisIsNotADrill."
Losing the first hearing was one of my darkest moments. Not only had I lost in my own case, the judgment declared open season for employers to discriminate against others who said biological sex matters. I had made things worse.
I had to decide whether to give up or to appeal, raising more money and carrying on to a higher court. J.K. Rowling spoke up when we needed her most. She went on to be vilified for supporting me, but she has never backed down.
Over the past three years so many lies have been told about me; that I harassed a co-worker or refused to comply with directions from my employer. Most of all I was painted as a bigot. It was argued in court that my belief was "absolutist" and on par with Nazism. That hurt more than anything. In fact I want to protect everyone's human rights. People who identify as transgender or gender non-conforming should not be discriminated against or harassed, but sex matters in some situations.
In June 2021, a High Court judge ruled in my favor against the original tribunal and said another should take place. Now, I have finally won my claim, and a tribunal has upheld that I was discriminated against for the philosophical beliefs that I hold.
The past three years have been incredibly hard on myself and my family. I hope I will get compensation for my lost income. And, I have demonstrated to other employers that they must respect freedom of belief. They cannot treat people who stand up for sex-based rights as social outcasts. We cannot be silenced, sacked and excluded from public life.
My case established a precedent in U.K. law, associated with my name. It means that people who believe that biological sex matters have legal protection against being harrassed or discriminated against at work, in education or as customers. Spurious accusations of "transphobia" should no longer be career-ending.
After my win J.K. Rowling tweeted: "Every woman who's been harassed, silenced, bullied or lost employment because of her gender critical beliefs is freer and safer today, thanks to the warrior that is @MForstater."
I don't think I will ever fully be able to express how much her support meant to me and to so many women. She stood by me not just in victory, but also at my lowest point. After rushing around sending press releases and and statements, it was when I read her tweet calling me a warrior that I started to cry.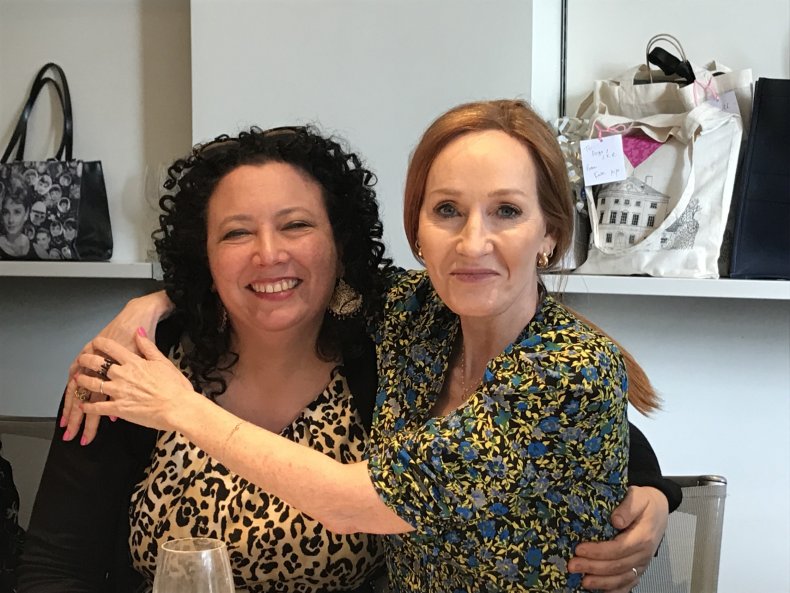 As well as high profile supporters, my case has been supported by thousands of ordinary people donating small amounts of money. It has galvanised a grassroots movement to protect sex-based rights and freedom of speech. I have received thousands of messages and met thousands of men and women who tell me that single-sex spaces matter, and that they feel braver at work to speak up.
In February 2021, I co-founded an organisation; a new think tank, Sex Matters, to campaign for clarity on sex in law and policy in the U.K. We believe that the fear about debating how best to reconcile the rights of transgender people with everyone else serves no one. What is needed is a clear, grown up and rational discussion.
I first tweeted about this in 2018, and since then, I have seen significant change in the U.K.
The U.K. government ultimately did not introduce self-identification to the GRA. In April 2022, the Equality and Human Rights Commission (EHRC) provided new guidance for providers of single sex services aimed to protect everyone's rights and the National Health Service (NHS) has begun investigating how best children experiencing gender distress should be supported. The world governing body for swimming, FINA, has adopted rules that make clear that men who transition their gender after puberty should not be included in female competitions.
I believe these changes have been influenced by ordinary people, like myself, who have been brave enough to speak up, in the face of shocking levels of harassment and intimidation.
Losing my job has turned out to be the most important thing I have done. Not only did it create a legal precedent that may be able to stop anyone else from experiencing the type of witch hunt I did, but it led me to be part of a remarkable movement that is influencing public debate to protect everyone's human rights.
Maya Forstater is a researcher, writer and co-founder of Sex Matters. You can follow her on Twitter @MForstater.
All views expressed in this article are the author's own.