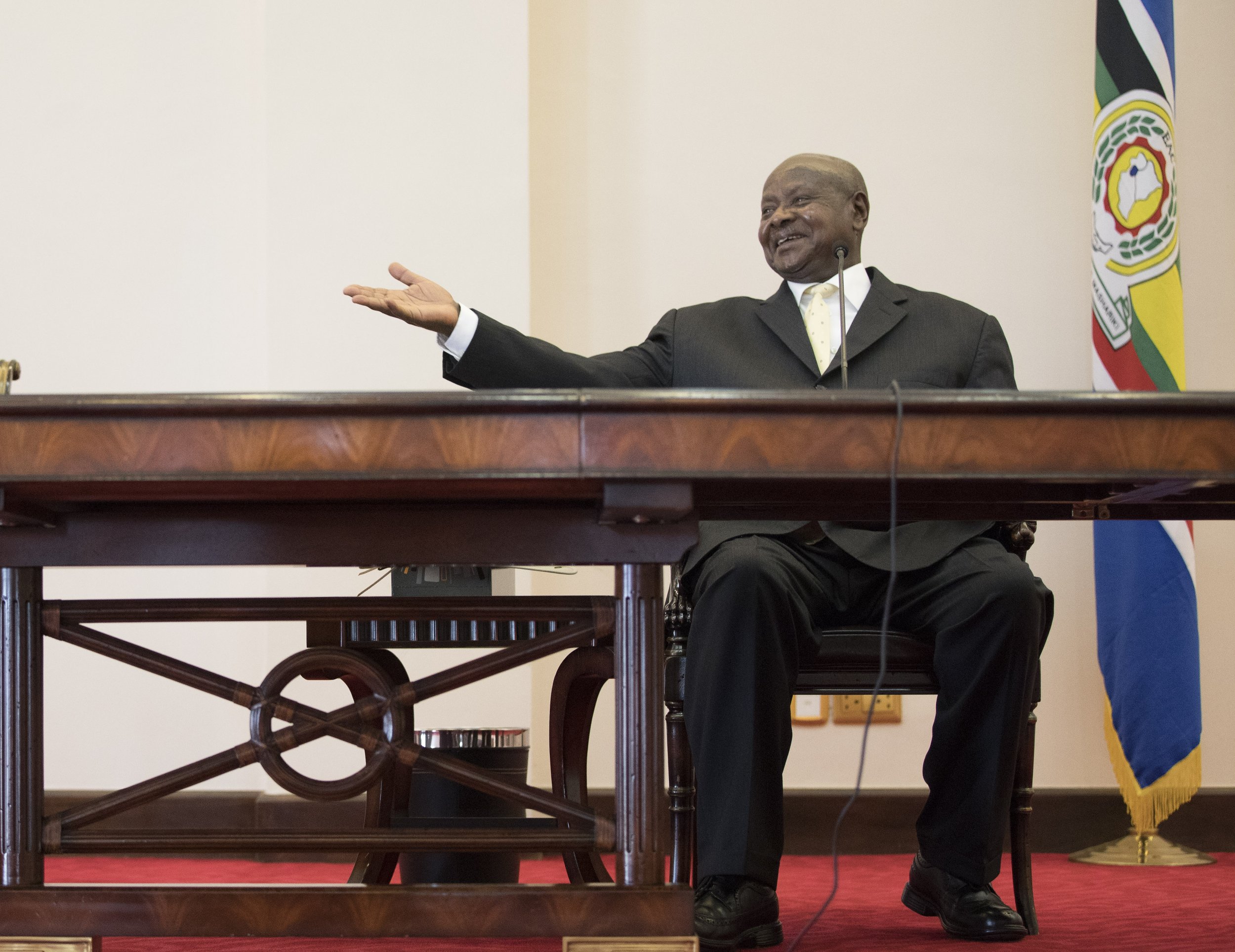 Ugandan leader Yoweri Museveni has hailed President Donald Trump as "one of the best presidents ever," thanking him on Tuesday for speaking "frankly" to Africans after the U.S. leader reportedly described African nations as "shithole countries."
"America has got one of the best presidents ever, Mr. Trump," Museveni said to members of the East African Legislative Assembly (EALA) in Uganda's capital, Kampala, according to AFP.
"I love Trump because he speaks to Africans frankly. He talks about Africans' weaknesses frankly," he said.
Museveni's comments diverge from the the widespread criticism Trump has faced from African leaders in the wake of alleged remarks he made during an Oval Office discussion on immigration.
Trump reportedly asked why the U.S. should accept more immigrants from "shithole countries" like Haiti and African nations, according to The Washington Post. The president is also said to have followed up the remark by asking why "people from countries like Norway" don't migrate to the U.S. as much.
The alleged comments sparked outrage around the world, with a number of African leaders condemning the comments.
Botswana's foreign ministry called the remarks "highly irresponsible, reprehensible and racist." The President of Senegal, Macky Sall, said he was "shocked by the words of President Trump," adding: "I reject and condemn them vigorously."
The president has since denied using the vulgar term, but admitted to using "tough" language at the meeting.
"I don't know whether he is misquoted or whatever, but I like him," Museveni said.
He also took to Twitter to throw his support behind the U.S. president, writing in a string of statements calling for Africa's integration: "Donald Trump speaks to Africans frankly. Africans need to solve their problems. You can't survive if you are weak."
He added: "It is the Africans' fault if they are weak. We are 12 times the size of India, but why are we not strong?"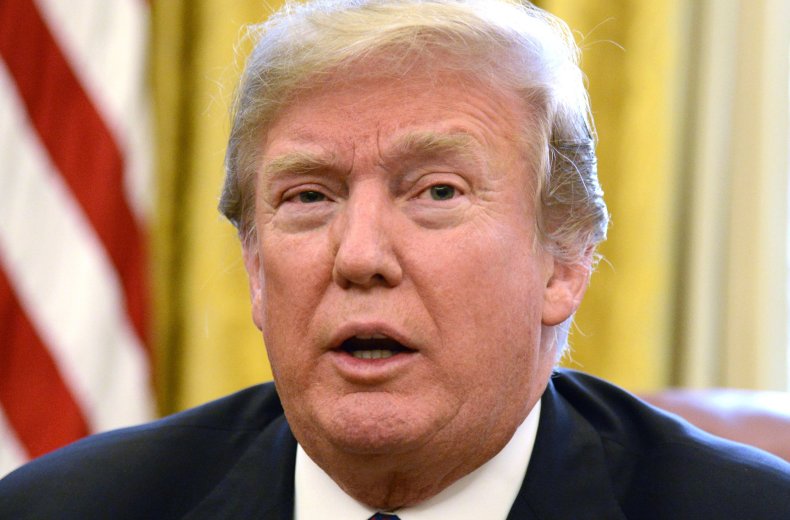 Many commenters turned the criticism back on the Ugandan leader, however, blaming poor leadership for any perceived weakness on African countries' part.
"Why we're not strong? Because we had bad leaders with poor management skills," one person wrote.
Read more: Trump's "shithole countries" comments are racist, United Nations says amid global backlash
"It is authoritarian, dictatorial and despotic leaders like yourself that are an impediment to our continental growth," another said. "The man who you purport to speak frankly comes from a democratic society where people are free to expose their thoughts in every possible way."
Museveni has led Uganda since 1986 after helping lead rebellions that toppled former leaders Idi Amin and later Milton Obote.
Uganda has experienced relative stability and economic growth under Museveni, but his government has faced criticism over high levels of corruption, as well as its role in the civil war in the Democratic Republic of the Congo.
The Ugandan government did not respond to a request for comment.