It was love at first sight in our freshman year Latin class at Milwaukee Lutheran High School. From that day in 1954 to the day Elaine and I said "I do" in 1961, I had just one fear—not marrying this most-wonderful girl. But of course, we did marry, and if any marriages are made in heaven, this would have been one of them.
Over the years, Elaine supported me in any and everything. She helped me survive college botany class, pay for law school, and eventually raise four children. Whether crafting sails from old parachutes or campaigning for office, Elaine was there. If I lost an election, she never let me feel defeated. In all, life was quite as you'd expect for a couple raising a family, with retirement on the horizon.
But when Elaine was about 64 years old, she began to get lost driving in the city she had grown up and lived in all her life. She would often scrape the side of the car coming in and out of the garage, tell modified stories of things we'd done recently, and get beloved recipes so mixed up that the food was almost inedible. In those early years of the disease, Elaine would assure me that she knew her way back from the store, only to get lost and, thankfully, have a good Samaritan find her. Those situations created both a necessity and a fear of diagnosis. But, a diagnosis of Alzheimer's followed.
And so, I turned from being a loving husband into someone who was trying to protect the safety of, in essence, a child, worrying what they might or might not do next. I remember switching the locks on our doors so that you would need a key to get outside—a key I hung around my neck for safekeeping. But even in those scary moments when my Elaine seemed almost unrecognizable, there was still that spark, that smile.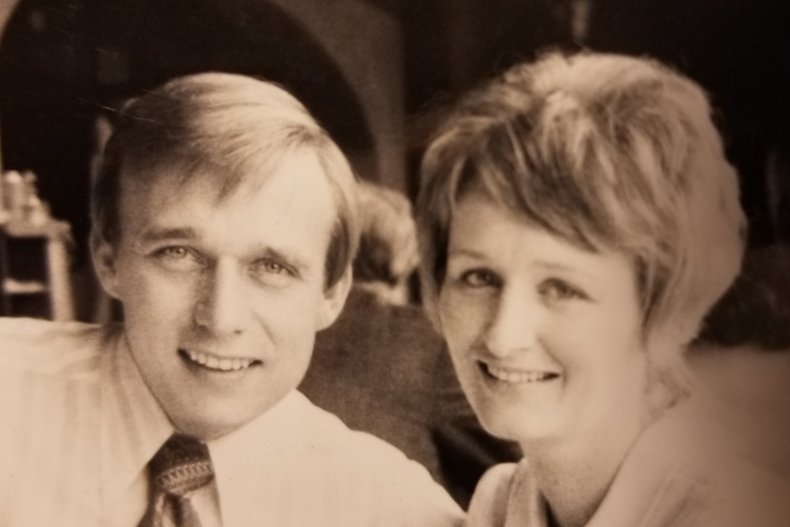 Over time, my first Elaine faded more and more. I made my share of missteps. As the years passed, I learned a lot about how best to care for my second Elaine—the one whose mind was riddled with Alzheimer's.
I wish I'd prioritized learning about Alzheimer's.
If Alzheimer's is bad, ignorance of the disease is worse. When it comes to dementia, knowledge is a way of keeping your enemies closer. Learning about Alzheimer's means knowing that we can't argue with it or beat it—we can only learn to live with it in the best way possible. Rather than waiting for the storm to pass, we must try to dance in the rain. I didn't know it at first, but with this basic understanding, life would have been so much easier.
I wish I'd joined Elaine's world, rather than trying to keep her in mine.
As long as I tried to keep Elaine in my world, there was frustration and anxiety, guilt and disappointment. While those feelings never really go away, joining her world always made life so much easier for both of us. I began to understand that Elaine's brain was broken, and that expecting her to remember who I was or the day of the week was like expecting a person with a broken leg to win the 100-meter dash.
I remember once, after about 50 years of marriage, Elaine asked me if her parents would approve of us going to bed together. To point out that she and I had four children together and that her parents were long passed would not have helped. Rather, I joined her world—one where her parents were still alive and her question was a valid one. "Yes, Elaine," I told her, "your parents would certainly approve."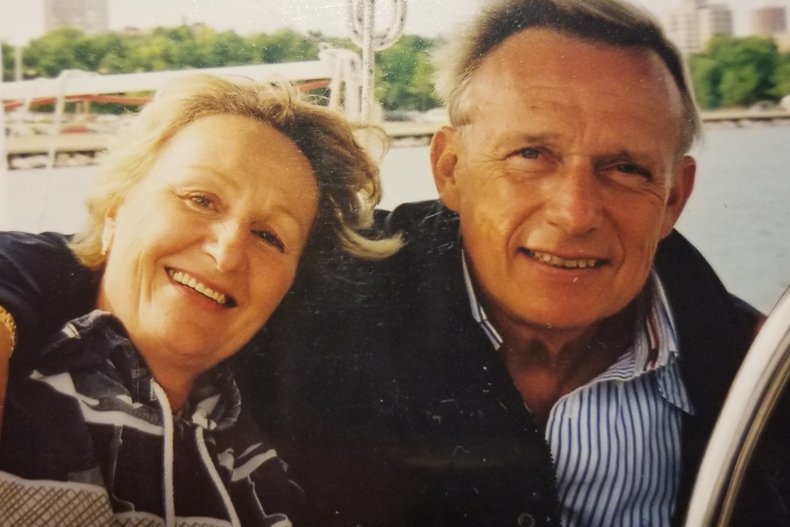 I wish I'd been quicker to practice redirection & therapeutic fibbing
To debate whether something took place on a Tuesday or a Wednesday, to argue about whether Elaine needed yet another blanket, or to chide her for wanting an extra peanut butter sandwich after she'd just finished one—it was all so useless and frustrating for both of us.
With time, I found that instead of quarreling over another peanut butter sandwich, it was better to redirect the conversation: "Why do you like peanut butter so much? Is it best on white or wheat bread? Maybe you'd like to wait and eat it later while we listen to music." Redirection is so important.
Then there's therapeutic fibbing—a tough one for us of the Silent Generation who were brought up on: "it's a sin to tell a lie." But my goodness, what a difference it can make. When it was getting too much for me to take care of Elaine at home, I first turned to an adult daycare center. She refused to go. Then I remembered how much she always loved school. A little therapeutic fibbing, and I took a happy Elaine to "school," spiral-bound notebook and ballpoint pen in tow.
I wish I'd also prioritized my own health—and asked for help
I've learned that the bravest thing you can do as a caregiver is to ask for help. If you don't, it can have a devastating toll on your own health. As Elaine's Alzheimer's progressed, she left notes. In her writings, she repeatedly mentioned how much she depended on me, and that I needed to take care of myself as much for her as for me.
I think of the caregiver as a lifeline. Frustration, anxiety, unacknowledged grieving, and depression fray the rope and keep us from being the best lifeline—the best caregiver—possible, which is all we want to be. Not only that, it keeps us from being the kind of parent, grandparent, and friend we want to be. I wish I'd known sooner that taking care starts with asking for help. It's also making sure to exercise regularly, eat properly, get enough sleep, and take time for things you enjoy. Understand it's a long journey. Pace yourself.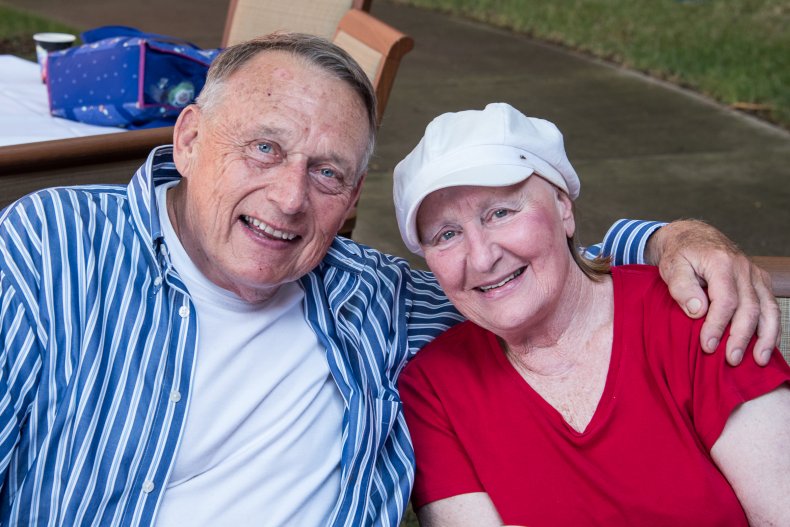 I wish I'd stopped to admire the flowers
I remember Elaine and I would go for walks, and she would want to stop and look at a pretty flower or bird. For too long, I was more concerned with getting the walk over with. To me, it was the destination, not the journey. So many times, I missed out on moments of joy with Elaine. This comes back to joining the world of the person with Alzheimer's. To your loved one, there is only the present moment. It's up to us as caregivers to join them there—to appreciate the here and now.
In the end, being an Alzheimer's caregiver is about striving to help you and your loved one live your best lives possible, despite the circumstances. That means arming yourself with knowledge of the disease, joining the world of the person with dementia, living in the moment, and remembering to take care of yourself, too. I share what wisdom I have learned in a book I have written to help other caregivers know they are not alone.
In the early morning of April 25th, 2022, Elaine passed peacefully in her sleep. Hers was an 18-year battle with Alzheimer's. She died at Elaine's Hope Memory Care Assisted Living at the Lutheran Home in Milwaukee, named in her honor. She was, as am I, an advocate for millions of patients living with this disease. Now I carry on Elaine's legacy, sharing what I've learned in hopes that other caregivers and their loved ones might also live their best lives possible.
Martin J. Schreiber grew up in Milwaukee, Wisconsin. In 1977, became the 39th
governor of Wisconsin. Martin recently retired from his public affairs firm in Milwaukee and now is an advocate for Alzheimer's caregivers. His book My Two Elaines: Learning, Coping and Surviving as an Alzheimer's Caregiver is available June 13.
All views expressed in this article are the author's own.