Ron Watkins, the man who is accused of being behind the QAnon conspiracy movement, was corrected on Thursday after describing the Keystone XL oil pipeline as being the cause of the Ukraine war.
Watkins was speaking at a GOP primary debate to run in Arizona's 2nd Congressional District. The pipeline was meant to stretch 1,200 miles, carrying 830,000 barrels of oil per day from Alberta to Nebraska. But the project was halted by owner TC Energy after U.S. President Joe Biden revoked a key permit needed for it to go ahead on his first day in office in January 2021.
Asked whether he supports U.S. military aid to Ukraine by host Ted Simons, Watkins said: "I support military aid to Ukraine but I want to say that we would not even be in Ukraine if President Biden did not shut down the Keystone Pipeline on the first day [of his presidency]."
"Because now that that's shut down, we have to get our oil and we're getting it from Russia and we're getting these problems through the Ukraine that would not have happened if Biden did not shut down the Keystone Pipeline," he added.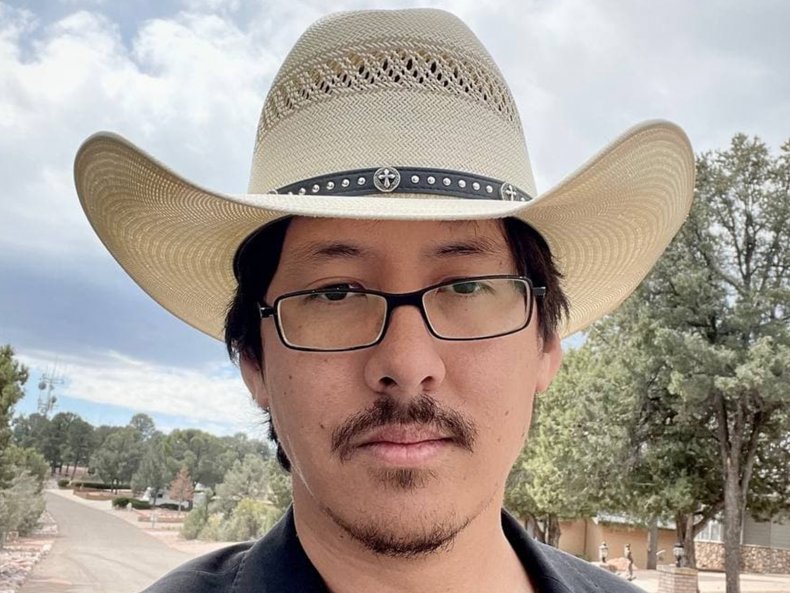 The host Ted Simons replied: "So you're saying the pipeline helped prompt Russia to invade Ukraine?"
"Yes sir, because we've got all this oil coming through from Russia to the United States and they want the better route to bring the oil through," Watkins said.
Another candidate, Arizona state representative Walt Blackman said: "They went into Ukraine because Ukraine didn't want to be a part of NATO. Listen…you're trying to work on a national stage and you don't even know why the war started in Ukraine, it had nothing to do with the Keystone pipeline.
"The Keystone pipeline caused the inflation and the increase in our gas prices," Blackman said. "The reason why they went into Ukraine is because Russia wanted Ukraine as they had them pre-World War 2 and Ukraine wanted to be part of NATO."
"He's right, I made a mistake," Watkins said.
As well as Blackman, Watkins was debating with Andy Yates, a small-business owner from Prescott who is also aiming to win the primary. Four other candidates are running in the primary but did not participate in the debate.
The winner of the August 2 election for the second district of Arizona, which spans the north-eastern part of the state, will face Democratic incumbent Rep. Tom O'Halleran.
Watkins rose to prominence as the administrator of the controversial website 8kun, which his father Jim owns and operates. The message board was home to thousands of "drops" from "Q", a mysterious figure or group of people behind the QAnon movement. According to multiple media reports, both men are believed to know the identity of, or are themselves, Q.
The drops included a wide-ranging but baseless conspiracy theory that posits that former President Donald Trump is waging a secret war against a cabal of elite Satan-worshipping pedophiles in government, business and mainstream media. The group has also been accused of stoking the January 6 Capitol riot.
Despite the movement losing steam after Q's claims that Trump would return did not happen, thousands have supported the conspiracy theory and lawmakers have parroted it, despite there being no evidence that it is true.
In Thursday's debate Watkins denied any Q-Anon links, instead introducing himself as a political outsider and entrepreneur.