'I Make 10 Times My Previous Salary—Using My Body Hair'
I grew up on the West coast of the U.S. and when I was 15, I began working in a coffee shop as a barista and waitress whilst attending high school. It was an interesting experience. I loved the first two years, because I was good at my job, I made a lot of good friends and met some amazing customers. But towards the end of my working there, when the COVID pandemic started, I felt that the customers had begun to be impatient and a little disrespectful.
I remember one situation in particular that occurred in 2020. I was taking an elderly woman's order in the drive-through. She was very sweet, but there was a car behind her with a lady inside who was honking her car and giving me a dirty look. I remained professional and continued to take this elderly woman's order because she had not finished yet. Once it was this other customer's turn to order, she was extremely upset because she felt like I had taken a long time talking to the elderly woman. I explained that she had a very long order, and as I was about to ask her if she wanted to leave a tip following her order, she cut me off and said, "I'm not giving you a tip. You don't deserve it." She then drove off.
Around that time, I also noticed that the management wasn't as good as it used to be, because I was putting in a lot of work and didn't seem to be getting paid adequately for it. So I decided to created an OnlyFans account. I was very intrigued by OnlyFans since people were claiming to make a lot on the website. I was broke in college and barely able to make ends meet. I thought about it for a few months and finally decided I would give it a shot. It was definitely not as easy as people made it seem.
Then, in July 2020, my roommate and I decided that we were going to move back to the city I am originally from on the West coast as the lease for our house was up. At the time, I was overworked and burnt out, and my colleagues at the coffee shop had also become frustrated because they were, of course, overworked too.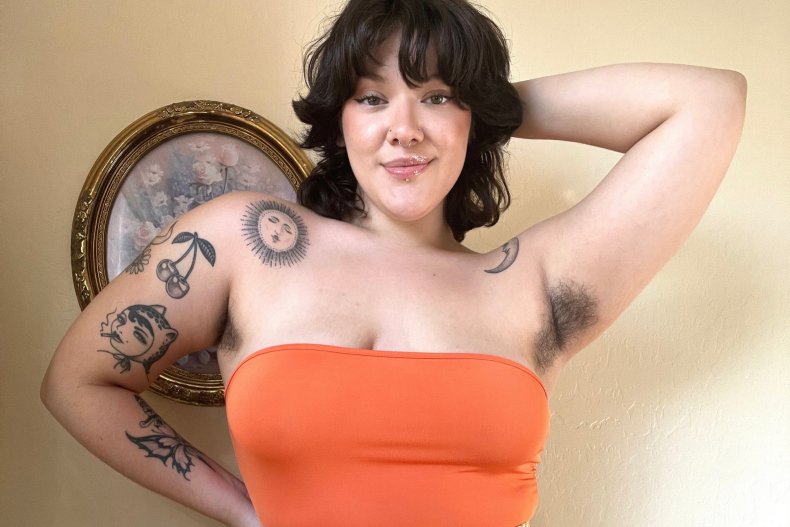 Leaving my job and moving cities again had been very scary. I had never quit a job to work for myself. At the time, I was nervous about whether I would be able to sustain myself and pay all of my bills from uploading content on this one website. But by October 2020, I was creating more content for OnlyFans consistently, and I noticed that I was making over $4,000 a month, which made me feel more confident. That was more than what I would make at the coffee shop, where I would get paid $1,800 to $2,000 for working 30 to 35 hours a week.
When I started OnlyFans, I originally shaved before creating content because it was something that I had done all my life. But everything shifted when I was in college one day. I was taking a few sociology classes and learning about socialization and gender norms in the fall of 2020. It got me thinking about how shaving has always been considered to be a normal thing for women whereas I felt that males don't necessarily have to shave if they don't want to. I also remember preparing for a date with a guy, a few weeks after taking that class. I was in the shower and I had my razor and I thought, am I going to shave for me, or am I going to shave for a guy that I don't even know?
After much thought, I decided that I wasn't going to shave, because I wanted to do it for myself, and not for anyone else. He didn't show up that day, so I ended up taking myself out on a date, but from then on, I decided to not shave anymore, because I found it very time-consuming and unnecessary. So, I continued to create content on OnlyFans whilst intentionally choosing to not shave.
When I started growing out my body hair I didn't initially have a lot of fans, but the ones I did have were extremely supportive and continued to stay for years. I think me growing out my body hair has made me stand out from a lot of other OnlyFans models, because I did notice quite a lot of engagement after i became a hairy creator. A lot of the people who subscribe to me ended up loving the body hair aspect of my content.
I often get told that they love that I grow out my body hair and that I don't shave and keep everything natural. Although the body hair attracts them, my personality is what keeps them around. I talk with my customers and build friendships with some of them, which is very important to me. So I think body hair definitely entices people, but I speak to my customers in a genuine way and try to create different content consistently.
Whenever I post a video or a picture on social media showcasing my body hair, I get a lot of negative comments because body hair on women is something that a lot of people aren't used to yet. I often get comments from older women saying that my body hair is disgusting and unfeminine and that I need to shave as soon as possible. Some people have said that they mistake me for a man because of my body hair. Others have said that they think I will be single for the rest of my life. Now, it doesn't phase me in the slightest. I make over six figures from my body hair since I started my OnlyFans account and I am more than comfortable with myself. I just laugh at the hate comments. But, a year ago, it hurt a lot. I was so confused as to why something that naturally grows on our bodies could make people angry.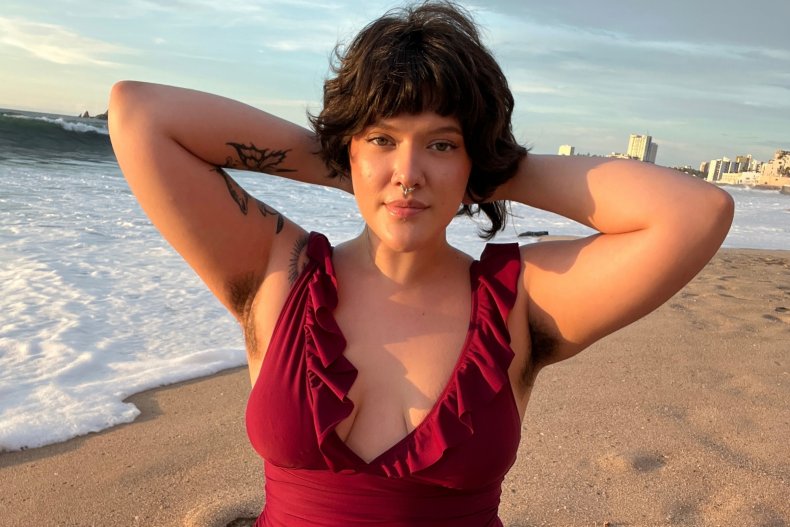 I definitely also receive positive comments from women who tell me that they have never seen another woman have body hair and be confident about it. Some have said that they find me to be an inspiration to them. Those comments make me feel good. I also get comments from some women complimenting my confidence when it comes to my curvy body type, which inspires them to wear what they want, too.
Currently, I am making between $15,000 to over $20,000 a month creating OnlyFans content. It's a big difference from my old job. It's crazy, I can't believe it. I feel very proud because I put a lot of time and work into my job, and connecting with my customers and subscribers.
Although I sometimes may become tired because I am working more than I did before, it's worth it for me because it is rewarding, and I get to work for myself. In the future, I want to be able to buy a house. My main goal is to put enough money into things like retirement and investments because I feel like I've been working a lot in my life. It's almost been two years since I stopped shaving and I feel great. I love it. I also like the fact that customers are willing to pay to see all of my hair. I also feel way more beautiful with it too and most importantly, I feel incredible about my career.
Cherry The Mistress is a 20-year-old hairy OnlyFans model who hasn't shaved in over two years. She not only makes erotic hairy content but also is trying to normalize body hair for women.
All views expressed in this article are the author's own.
As told to Carine Harb.