'I Make Underground Bunkers Complete With Gyms, Pools and Escape Tunnels'
In 2002 we were a steel fabrication company building steel storm shelters. But then a client came to us and asked if we would build her a much larger storm shelter. She asked us to build in sleeping quarters just in case a tornado was coming in late and they wanted to spend the night in the shelter.
Long story short, it turned into a 400 square foot bunker with a 40ft escape tunnel. When we were done with it, she told us her sister wanted one too. We built a bunker for her sister which was a little bigger, and then we decided to market bunkers as part of our business.
Since then, we've built around 1,100 bunkers that are strictly underground survival shelters. We install around 95 percent of them and they typically go ten feet underground.
People who purchase bunkers come from all different walks of life, from countries all around the world and all races and religions. But across the board they are of a conservative mindset. My largest customer base is probably small business owners— successful companies with less than 500 employees—who have built their businesses from the ground up. They are wealthy clients but most of them have had very humble beginnings and made their fortunes themselves. They are very responsible and future-oriented and want to make provisions to protect their family and the things they value.
Although we have had a tremendous increase in sales this year, no-one has come to us and said directly that they want a bunker to protect them from COVID-19. People are typically looking to protect themselves from nuclear war, a nuclear electromagnetic pulse (EMP) attack, earthquake or civil unrest.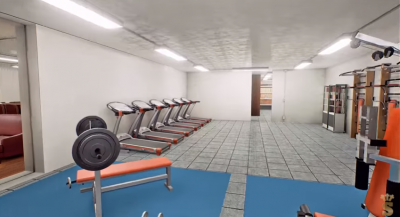 We offer 24 different floor-plan options, but every bunker I sell offers the same level of protection, they all come with the things it takes to survive; shelter, fresh air and fresh water. So if what you can afford is the $39,000 mini-bunker for one person, you are just as safe as the person who buys the $4,200,000 "The Presidential", which has the option for a gym/health and fitness center, beds for 38 people, a dining hall and a greenhouse with LED grow lights and automated irrigation. In our greenhouses you can grow anything that you'd be able to grow using artificial light.
Buying a bunker is a lot like building your own custom home. Those floor plans are there to show people what we are capable of. Our "The Aristocrat" bunker has a gym, bowling alley and swimming pool on the floor plan, but maybe you don't want or need a pool. So then we could remove that or replace it with a library or an additional greenhouse—they are tailored to fit your specific needs. I have put swimming pools, bowling alleys and horse stables underground.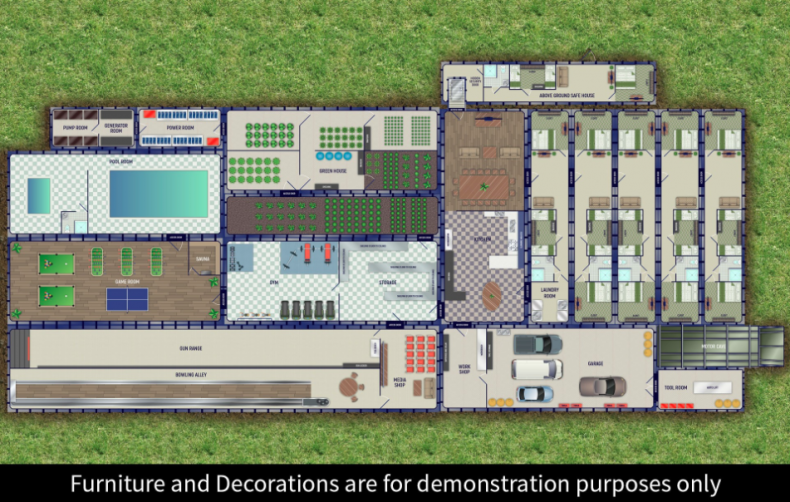 Horses are just like people in the sense that if they get food and water and adequate medical attention, they can live in a bunker. But building stables for horses was one of the most challenging things we have done. While we knew about horses, there is not much information about horses being underground.
We built a small shelter with a ramp and had a local person bring a horse over and try to walk it into the shelter, and it didn't work. We kept making changes so that we could get a local horse to walk in and out of the shelter. Each time we used a different horse, so they wouldn't get acclimated to the situation. Once we found a design where a horse would go into the shelter, we made sure three different horses would go in and out, and we felt like we had a winning plan. When we delivered the shelter, the client walked his horses right into it.
Ultimately I can try to build anything that people can pay for—but there are concepts people have without realizing what the cost will be. I have done two-storey bunkers before, and I have also had people ask for five or six storey bunkers. And while I can build that, the cost is going to be astronomical.
You can take four of our $1,009,000 "The Fortress" shelters, and in theory that will cost you $4,036,000, but if you want to stack them on top of one another, that could end up costing something like $25million, although obviously that's just a rough guess without doing the proper math. This is because of the re-engineering and complications involved in attaching the shelters one on top of the other. The figure beyond a two-storey shelter does become astronomical. A two storey shelter I put in the ground—a $649,000 Xtreme Series 2,400 square feet "The Patriot" shelter on the base floor and a $288,000 Admiral Series 20x50ft Bomb Shelter on the second floor—that project came to $1.8million. The cost rises because of the engineering, the weight of the extra shelter on top and the time it takes. There's a huge amount that goes into making shelters that are multiple floors.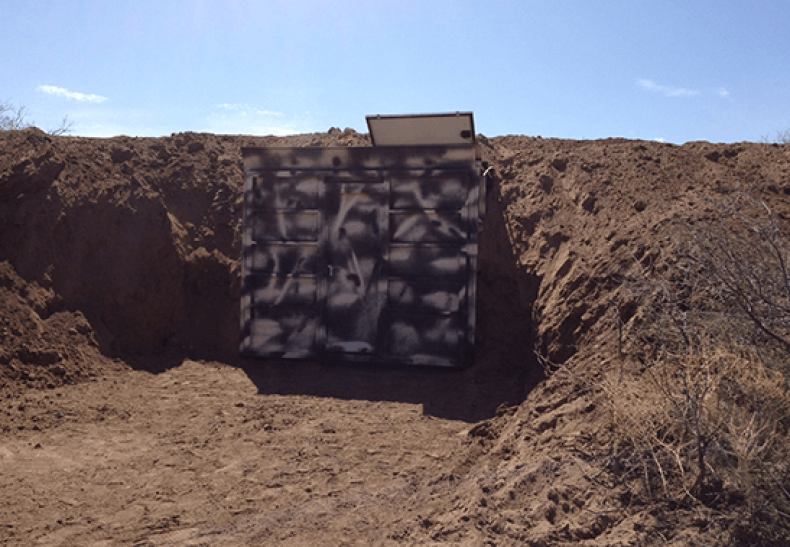 Everybody wants their shelter hidden, and that's understandable. And when it comes to escape tunnels, a lot of people want a second point of entry or exit that is also hidden, and separate from the first entrance. This is so that in the event that your main entry becomes compromised you have a second point you can exit out of. I'm working on an escape tunnel for a bunker now that is going to be around 200ft, but typically they will be anywhere from 10ft to 40ft.
We tell people to make their bunker an extension of their homes. People shouldn't install these and never go to it. We want people to use them and enjoy them, to take pictures and hang them on the walls, and bring their favorite crockery and kitchen appliances.
People should add their own tastes and colors, and make their bunker an extension of their home. That way, when you have to go in it, you won't feel like it's a strange place. In terms of what you can bring with you, it's no different to the basement of your home. If it's safe to take into your basement to use, it's safe to take inside your bunker to use.
We want to continue to provide a good quality product to people who are looking for what we offer. At this point I don't know if anyone could bring an idea to the table that we haven't done, but I look forward to new things. I enjoy meeting people with creative ideas and who come from different walks of life. I get to hear many different success stories and all the reasons why people need a shelter.
I really enjoy working with responsible people who are wholeheartedly looking to protect their families. I look forward to someone coming to me with a new location or concept. I always look at things as an adventure, I always welcome new ideas and I hope someone comes to us with something we've never even thought of doing before.
Gary Lynch is the general manager of Rising S Company based in Texas. The business is America's biggest manufacturer of ALL steel underground bunkers, storm shelters, safe rooms, blast doors, and bomb shelters. For more information, visit risingsbunkers.com.
All views expressed in this piece are the writer's own.
As told to Jenny Haward.