I May Destroy You has jumped through time, across two countries and deep into the psyche of Arabella (played by Michaela Coel) across its first 11 episodes. The HBO and BBC show, however, saved its most formally experimental 30 minutes, however, for "Ego Death," its season (and probably series) finale. Spoilers ahead.
After Arabella sees the man who raped her ("Patrick" aka David, played by Lewis Reeves) return to the scene of the crime at the top of the episode, she and Terry (Weruche Opia) begin to plan what to do. Although what follows initially seems like what actually happened, events loop back twice to when Arabella and Ben (Stephen Wright) are sitting on their balcony, creating four parallel timelines.
Coel partly explained why she structured the ending of I May Destroy You in this way in an interview with Vulture, but first let's take a look at those four different timelines, each of which is broadly reminiscent of one of the seven stages of grief.
Timeline 1: The Anger Ending
In Arabella and Terry's first meeting in the Ego Death toilets, all Arabella wants to do is to hurt the man who has hurt her, in a scene that leads to her murdering him.
Arabella, Terry, and Theo (Harriet Webb) band together to enact Arabella's plan. Arabella starts flirting with the man to get him to try and spike her again. Theo watches to see where he keeps these date rape drugs in order to steal them, while Arabella effects drinking a spiked drink and pretending to be drugged.
Theo loads the sedative substance into a syringe. David, meanwhile, takes Arabella into the toilets where she reveals she has been faking, and Theo stabs him in the ankle with the drug-loaded syringe. David tries to escape with Arabella's underwear (aka evidence of what they have done) so the trio is forced to chase after him.
He eventually collapses in the street, and Arabella takes her underwear back. However, she cannot resist getting revenge on him by looking at his penis. He wakes up, and Theo starts to choke him while Arabella beats him, seemingly to death. To hide her crime, Arabella takes him on the bus and hides him under her bed, and then writes the ending to her book on a blood-stained note as his blood seeps out from under her bed.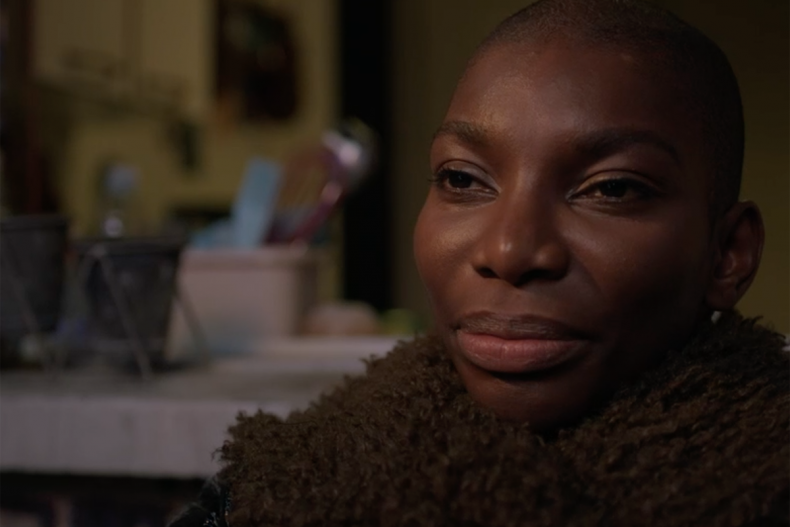 Timeline 2: The Reconciliation Ending
The former timeline, of course, brings Arabella back to her house, where we loop back to her and Ben outside before she goes to the Ego Death bar.
This time, Arabella and Terry again see David and head to the toilets. This time, however, Arabella starts to call the police instead of Theo, though Terry reminds her that they need evidence of what he did, while Arabella admits that she never had a plan.
Terry, however, does. Arabella again has to act spiked, though this time she takes cocaine first to counteract the effects of the sedative date rape drug. Again, David takes her to the toilets, where Arabella tries to confront him and he calls her a "silly little princess" for daring to do so. He then has a breakdown of his own and starts crying in her arms. Meanwhile, Terry has called the police on him, who arrive and do not find Arabella and David.
This is because Arabella has taken David home, where she learns that he had previously been in prison for rape. The police come to her home, where Arabella hugs him as he cries. Eventually, he gets taken away by police and Arabella again writes what happened on her book plan.
Timeline 3: The Denial Ending
In the most surreal of the four timelines, again Terry and Arabella head to the toilets, but this time, Arabella finds a woman with a bloodied crotch in one of the stalls, while in the other she sees a young Arabella, Terry, and Theo. Terry meanwhile, reveals to Arabella that she has concerns about the threesome she had in Italy.
The pair return to the bar, which is now empty apart from "Patrick" and his accomplice. Arabella buys him a drink and then whispers something in his ear. The two have sex in the toilet, then in her room, where Arabella is the dominant participant.
The next morning, they wake up in bed together, and Arabella tells him to go. He leaves naked, taking the bloodied version of himself who was under her bed with him. This time, Arabella takes a number of notes from her book off the wall.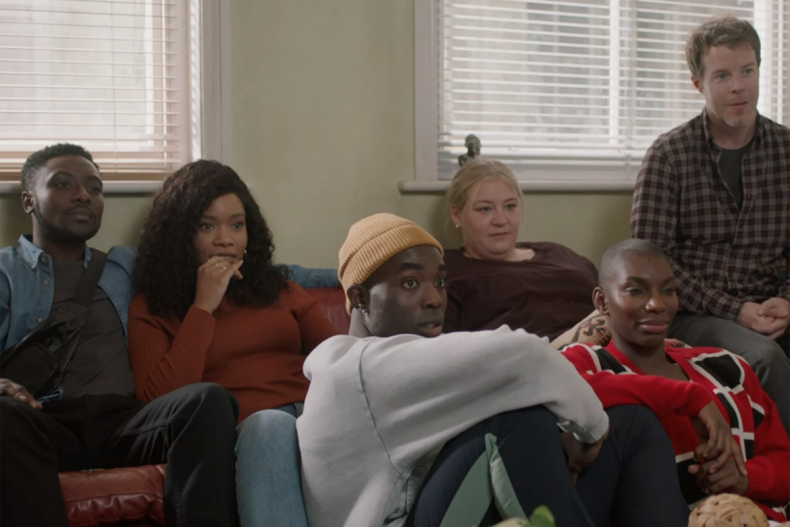 Timeline 4: The Acceptance Ending
The final loop in I May Destroy You seems the closest to "real" events, as Arabella simply gives up on her mission for revenge and/or understanding. This time, when Ben asks her if she is going out, she says no and stays in, saying she's never going back to the bar. She hugs Ben (perhaps the only non-problematic male character in the whole show), and time moves on.
At the end, Arabella has finished her book, which she dedicated to Terry, and the show ends with the main cast watching Terry's ad on the TV before Arabella gives a reading at a bookshop, where the title of her book is revealed to be 'January 22nd,' and has been published independently.
The final shot of the show is Arabella in Italy, smiling before heading into the sea. The character may not have got the justice that she wanted, but she has got her life back.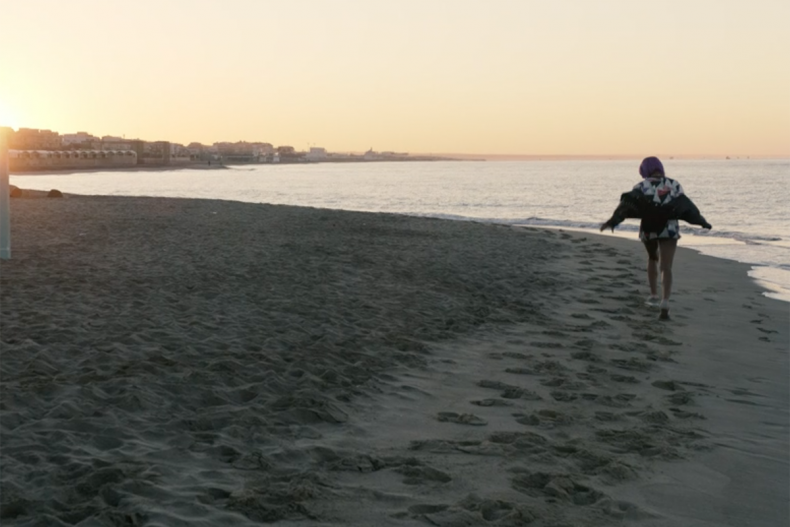 What the timelines mean
In her Vulture profile, Coel shares a story that seems to reveal where the idea for the first and second timelines came from. As the writer was working on the script at an out of the way cabin, she explains, the cabin's owner told her about "Stone Mattress," a Margaret Atwood story where a woman meets the man who sexually assaulted her, and ends up killing him as Arabella does.
In the piece, Coel says she told the cabin owner: "I'm kind of trying not to do that." Notably, she then reveals she started discussing multiple endings for the story, in what might have been what led her to the multiple option ending.
Another story Coel tells in the Vulture piece mirrors the final ending of the show. After finding herself scared by a thunderstorm, she moved into the main house where she found herself watching TV with the owner and her husband. "We both started crying because it felt amazing to be able to feel relaxed with somebody," Coel explains.
I May Destroy You is streaming now on HBO Go, HBO Max and HBO Now.