'I Overdosed on Fentanyl and Got Arrested—Then I Made a Life-Altering Call'
Sometimes when I close my eyes, I can still see myself as a young girl watching multiple family members as they nodded off after shooting up heroin. Fear and death were constant companions for me in those days, particularly as I watched AIDS from shared needles claim the lives of people around me. Drugs took nearly a dozen relatives and even more friends. I survived these horrors—and more—and I hold onto many traumatic memories.
Opioids weren't just the evil that took my loved ones; drugs were also the family business. It would be years before I discovered that handling heroin would be the first step into my addiction. But the deck always seemed stacked against me and I remember asking myself, "What makes me special enough to be different?" Nothing, I thought.
Growing up in Chicago, my beloved grandmother raised me from a young age as my mother dealt with personal challenges, eventually passing away from complications caused by AIDS.
Then, when I was in 6th grade, my grandmother died of a heart attack and I went to live with a great aunt in Oak Park, a suburb of Chicago. I was completely heartbroken and, having seen the destruction caused by drugs first hand, I didn't see many good options ahead of me as a poor Black girl in Chicago.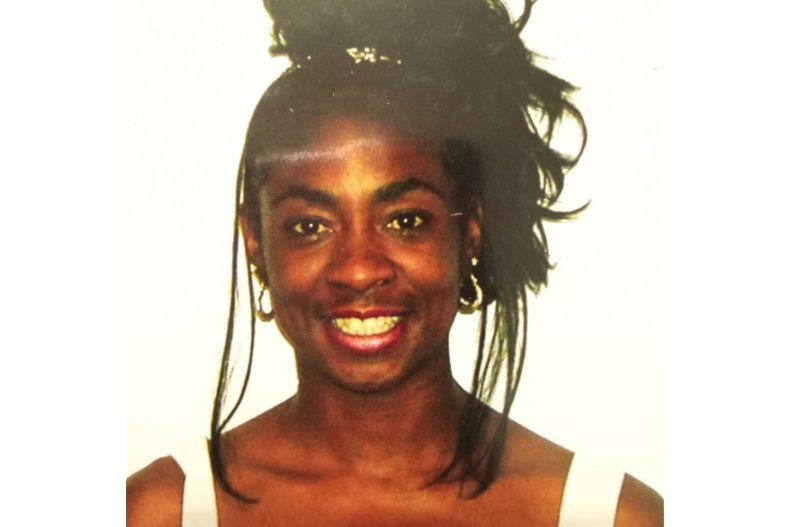 So, I joined other family members and local gang members doing what I could to survive, which meant dealing drugs. I was selling large quantities of narcotics, including opioids, and as I was physically touching these substances without a mask or gloves, the drugs began to get into my system, and eventually I developed a dependence from this contact. Though I never intended to start using, the exposure was just too much for me. Looking back, it would be surprising if I hadn't become a user.
I'm not proud to say it but, in no time, I acquired a rap sheet longer than my arm. Credit card fraud, narcotics distribution, theft and more filled my record. In November 1999, as my sentencing for a forgery offense approached, I had 30 days to get my affairs in order before turning myself in. On the day of my sentencing, I was sick as a dog and couldn't appear in court. I didn't realize at the time, but I was suffering from severe opioid withdrawal syndrome from all of my contact with it on the streets.
I'm not sure how people who haven't been addicted to opiods picture withdrawal—maybe they have seen it portrayed on TV or in a movie and think of it as an annoying hangover with a headache, or a sterile scene of someone at a rehab center. I was violently ill for days. I will never forget that fateful day in 1999. In addition to my sentencing from a judge, I received a diagnosis of opioid dependence from a healthcare provider.
After serving six months, I was released, but in subsequent years, I sunk deeper and deeper into my addiction, at times buying two bags of heroin at once. Then, in winter of 2012, I overdosed on a $5 shot of heroin that had been cut with fentanyl. My heart stopped twice on the way to the hospital. I had no healthcare coverage and felt I had no support. While this brush with death alone wasn't enough to inspire my recovery, my overdose showed me how quickly my life could be extinguished, just like so many of my loved ones. At that moment, I knew I needed help, but without insurance or support, I didn't know where to turn. Today, I am especially grateful that I got another chance, and that after another fateful day, I made a life-altering call.
I was making fraudulent credit cards to support my habit and used them in an attempt to withdraw money from a grocery store in April of 2014. I was caught and promptly arrested, and so high that I could barely stay awake as cops processed me. In that moment, I couldn't remember a single phone number. Finally, one came to me—it was the number of my church, which was in the Austin neighborhood of Chicago. I called my pastor because I just wanted someone to help me out of my latest jam. I never imagined then how my life would change and that I would soon be called to help others.
My pastor helped connect me to the resources and support team who led me to counseling and treatment. And the pastor didn't just drop me off; he shepherded me into recovery. He and a case manager came with me, advocating on my behalf and asking questions to ensure that I had the right course of treatment. He knew of my overdose and my struggles with opioids and accessing healthcare. There was a big difference between the day I overdosed and the day I made this call. On the day of my overdose, I knew I needed help. On the day I spoke to my pastor, I had the strength to ask for it, and was graced to receive it from someone who could guide me toward the next step. I started therapy and felt like each conversation was someone ripping off layers to shine a light on my pain and shame. Beginning to deal with the mental part of my illness was critical, but my recovery didn't happen overnight.
I remember "dropping dirty"—submitting a positive drug test—and relapsing for a while, leading up to 2015. I now understand that relapse happens to many people when they attempt recovery. In addition to counseling, my clinical team prescribed medication, a once-monthly injection that helped with my cravings. This shot is an opioid antagonist. I learned that this meant it blocked the opioid receptors in my brain, so I knew I wouldn't get high. For me, this shot of medication felt like a new shot at life. I felt an immediate weight lifted off my shoulders, like I could exist again, and it gave me the head space to make other important changes I needed to in my life. Over time, I started to see that I could actually get better.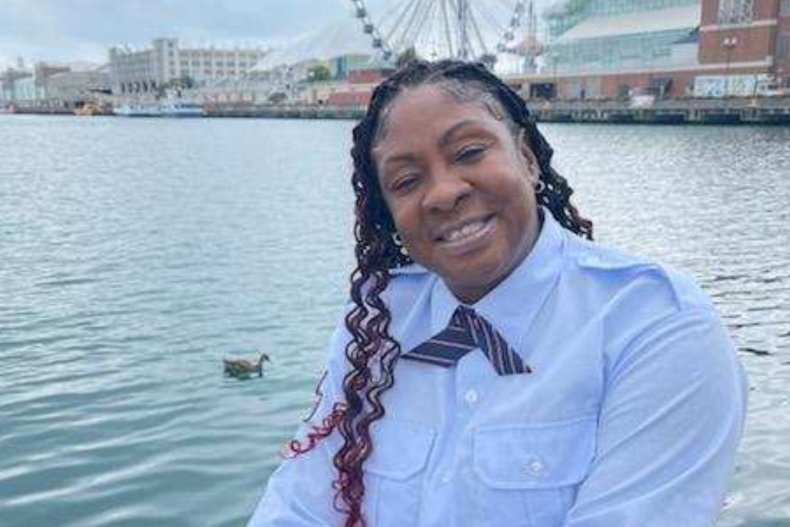 Admittedly, it was not initially part of my plan to help others. I just wanted help to save myself. But as time went by, I was so relieved that I had recovered and I began to feel that my higher power was showing me what I had to do next; to help the people who were in my situation before someone helped me. Instead of feeling shame about my past, I decided to use my many life lessons to help others through their addiction. I volunteered with Black communities on the south side of Chicago. I worked with women's shelters to motivate and uplift. I self-published a book of poetry and I'm working on a second.
My life began to turn around in other ways, too. Through the Second Chances program, I received training with the Chicago Transit Authority. I'm proud to say that I recently completed training and aced my test to become a full-time bus driver. While I almost died from my drug use, I'm now have a steady income and a pension—two things I never could have dreamed of years ago. Death and fear have taken a backseat to help and hope.
Work isn't the only thing keeping me busy. I've taken up cooking, too. I wish people could see me with my wok and my delicious egg rolls. I also love to play with my kittens, one of whom is named after a friend of mine from high school who died from drug use. The other is named after a friend who felt like a sister when I was growing up, she is now an incredible educator in the Chicago public school system today. One of these namesakes is a lesson from my past and the one is a reminder for my future. I could have easily ended up like so many friends and family members, but I choose to believe that because of a higher calling, I can be someone who serves and inspires others.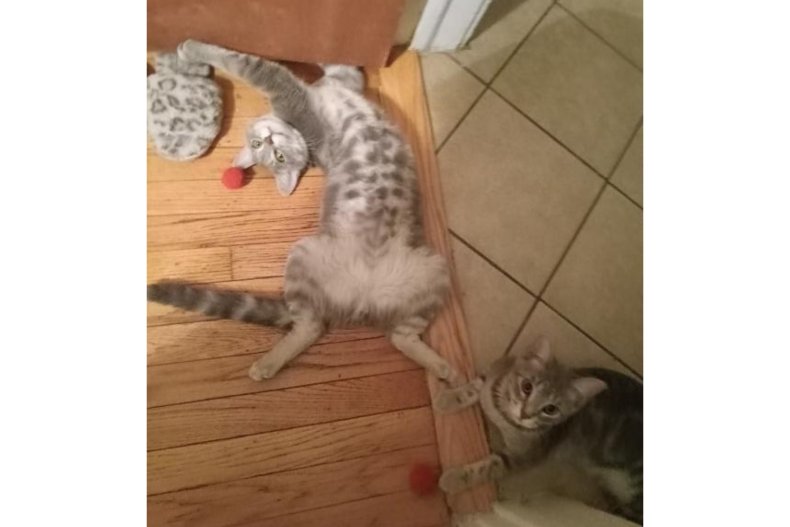 I sometimes wish I could steer that younger version of myself away from so much hurt. But my past is what brought me to my present. That time in my life has stayed with me—I keep my bible and my inmate number from the penitentiary as reminders—and, in many ways, it still looms large. September is National Recovery Month, which honors the strong and proud recovery community I'm a part of, as well as the dedicated people who make recovery possible.
As I reflect on my journey from addiction to recovery and beyond, I find myself thinking about a poem I wrote called Life's Training: "I am convinced that all occurrences in my life were simply on the ground training. All times, good and bad, would shape my attitude and determination. And boy, am I glad. I don't regret a single event in my life. Never complaining or claiming it on strife. God sent me through the path to reach others. He knew that if I walk the walk, when necessary, I could talk the talk."
Evelyn Barnes lives in Chicago. To learn more about her story, you can find her book, These Shoes—A Spiritual and Poetic Journey, here.
All views expressed in this article are the author's own.