I Overdosed On Opioids Three Times. Here's What Finally Saved Me | Opinion
A new study shows that opioids are now responsible for the deaths of one in five young people (aged 15 to 24). As someone who used and sold felony drugs for ten years, is now in sustained recovery, and works with the communities hit hardest by the opioid epidemic, I know first-hand the suffering at the heart of the opioid crisis. And as someone who was almost part of the 20 percent of young people whose deaths are caused by opioids, I know that now more than ever we need to start investing in what evidence shows us can help people struggling with substance use disorders, not Drug War tactics.
My state, New Hampshire, has been called ground zero for the opioid addiction crisis. I started experimenting with alcohol and other drugs when I was 14, eventually turning to prescription opioids and then heroin. Despite my high grades in high school, I didn't apply to college. Instead, I continued to use and sell drugs after graduation.
By the time I was done using drugs in 2014, I'd been revived from an overdose three times. I was homeless in the dead of winter, and I had lost my job after overdosing at work. But I was lucky. When I reached out for help, it was there. Rather than getting locked up, I was met with compassionate care. I was able to complete a 28-day residential program and complete 10 months of outpatient counseling thanks to state-funded care and Medicaid.
I had been through programs before and stayed in recovery for a few months, but this time it stuck. Medicaid gave me the support I needed to focus on my recovery and get well.
Two years later, I started working with the Manchester Safe Station Program, which opened fire station doors as an access point to treatment for people with substance use disorders. Using a harm reduction model, people can go there with amnesty and begin recovery without fear of prosecution. Today I work as a Certified Recovery Support Worker throughout New Hampshire.
We can all agree—and President Trump has said this himself—that this is a crisis, and we must take action to turn the tide. But we won't find the remedy in more punitive measures or policies that take us back to the war on drugs. That will only further fuel the fire. I don't know where I'd be today if the response to my addiction had been to put me in a cage. I needed help. And I would have been much less likely to seek help if I knew there was a severe punishment waiting for me.
History, research, empirical data, and successful drug policy from Europe and Canada tell us that punitive measures don't deter people from using or selling drugs. Instead, they drive drug use further underground, leading to more overdoses and spread of disease—while doing nothing to address the medical needs of a growing population. I know that the threat of the death penalty wouldn't have kept me from dealing, but these kinds of outdated scare tactics do make it even harder to seek help.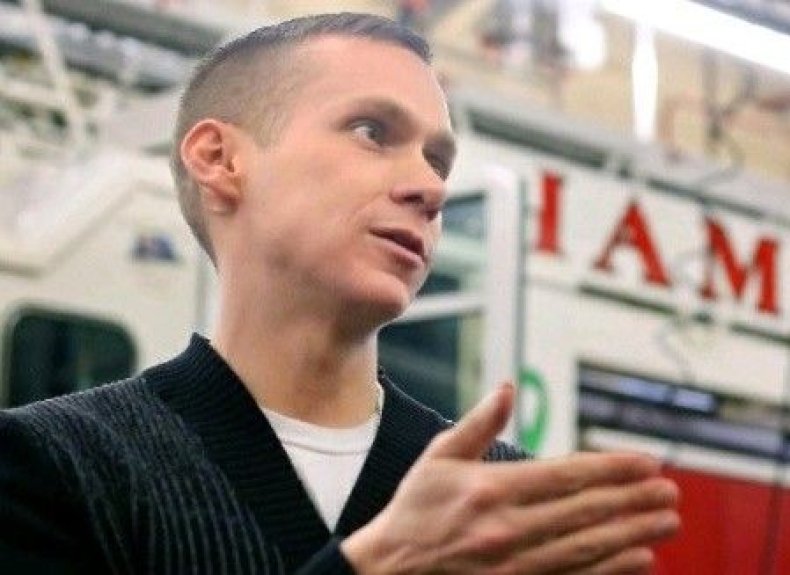 What does work is investing in health care and Medicaid, a program that makes it possible for millions of Americans like me to access treatment for substance use disorders. Some Republicans and the president are talking about another attempt to repeal the Affordable Care Act—and Medicaid expansion along with it—but that's the last thing our country needs as we try to end the opioid crisis.
Health care is one of the strongest tools we have in fighting the opioid crisis. And we can't pretend that the $3.3 billion in funding Republicans provided in the 2018 spending bill to address the crisis is more than a drop in the bucket of the funding that's needed. Compare that to the estimated $95 billion spent to treat substance use in 2016 alone.
As more young people lose their health, their futures and their lives to this addiction crisis, we cannot afford to double down on failed policies. We must shine a light on, and invest in, the things that are working: harm reduction strategies, mental health services, and increasing access to evidence-based treatments.
Substance use disorder isn't a moral or ethical issue—it's a mental health condition. We should approach it the same way we approach other health problems, with compassion and treatments based in science. The price for doing otherwise is far too high.
Ryan Fowler is a Certified Recover Support Worker in New Hampshire who works with Granite Pathways, a group that supports individuals with mental illness and substance use disorders.
The views expressed in this article are the author's own.​​​​