'I Own a Quarter of My Street'
I grew up in Swindon, Wiltshire, which is a relatively small town in England; I knew everybody on my street. At the age of 16, I left school to work in administration, and in 1996, when I was 19 years old, I bought my first property.
At the time, the recession of the early '90s had not long hit, so properties were very cheap to buy. I was also earning a good amount of money working as a secretary at an international company. Back then, houses also didn't require a large deposit, and I was able to have guarantors, which I chose to be my mom and dad. The property that I bought was roughly £51,000 ($61,700) and it had three bedrooms.
In 1998, I gave birth to my daughter, and just after she was born, I became a night school teacher for further education. But a few years later, my daughter's father and I separated, and I gave up teaching in order to take care of her. So, I transitioned back into an administration role during the day.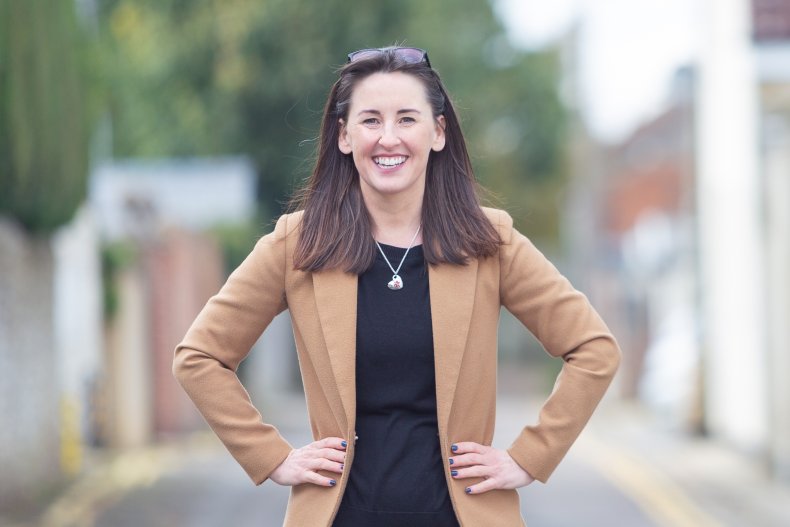 In 2001, I sold my house for £99,000 ($120,000) and bought a new one within that same year, for £134,000 ($162,000). Because my daughter was in elementary school, I wanted to buy a house that was near her school. She already had to deal with the upheaval of my separation with her father, and I didn't want her to change the school that she had just joined because of the distance.
The house that we moved into was semi-detached, and it also had three bedrooms. It served its purpose, but I felt that the vibe in the neighborhood was horrible. I stayed there for 11 years so that my daughter could finish school, but on that road, there were 13 houses and people hardly spoke to each other. I heard one couple arguing every so often, and everybody else was single and kept themselves closed off.
A health complication that lead to life-changing events
In 2011, my period stopped and my memory became very bad to the point where I'd watch a TV show and forget what the show was called during the adverts. My memory began to fade, and I was told by doctors that I was experiencing early menopause. But strangely, my test results didn't show that I had been going through menopause.
I then paid for a private consultation and underwent further tests, to figure out what was happening, and I was told that I had a brain tumor. I was in shock and I was frightened because my daughter was only 14; I didn't want to leave her. I thought that a brain tumor was the worst possible thing that a human could have, but I was reassured by doctors that the tumor would be taken out.
In 2012, I had my first operation and shortly after, I was able to remember what my daughter looked like as a baby. It was wonderful, and I was relieved.
Moving into my ideal house
After my operation, my perspective on life changed. I thought: Now is the time to really do what I want in life, there's no point in waiting for anything to happen.
So, in 2013, I sold my house for £165,000 ($200,000) and bought a new one for £166,000 ($201,000). It was a terraced house with no parking spots, whereas I used to live in a semi-detached house with a driveway. It had two bedrooms and the bathroom within it was awful. But, I loved it. It's on a street with 12 other houses and I sensed a lovely vibe in the area and I felt like the house told a story. It had a lot of history attached to it, and it had character, so I fell in love with it.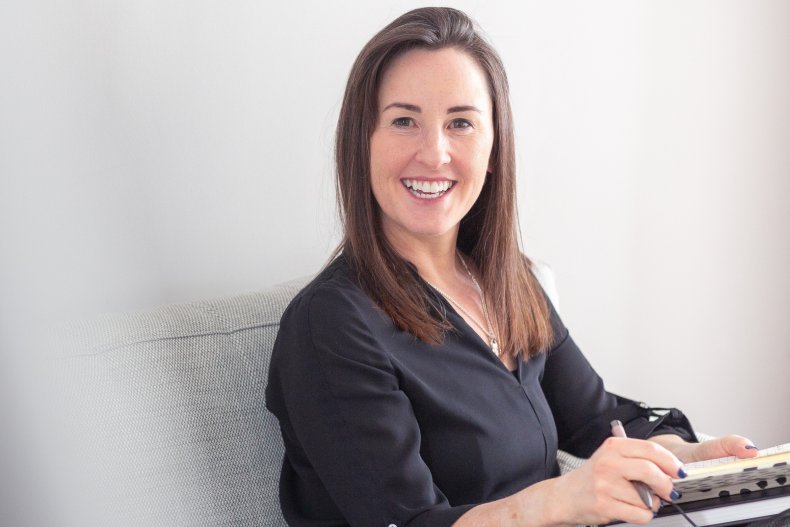 My daughter loved the house, too. She was still a teenager at the time, but she was able to make new friends and explore the area.
Starting my own business
My brain tumor came back in 2014 and that meant that I had to have radiotherapy, which affected my energy a lot. I began to suffer massively from fatigue, and I developed something called Addison's disease, which left me feeling exhausted. I now have to take tablets every day for the rest of my life to treat it.
Because of that, I wasn't able to successfully work a nine-to-five job. Getting up and washing my hair in the morning took all of my energy. I thought: I either suffer by working a nine-to-five job or I look at a healthy alternative. That's when I decided to become a virtual assistant. I was doing this every day for work already, but the only difference was that I got to do it from the comfort of my own home.
I had many fears, and I asked myself: What if I fail? What if something goes wrong? But I also kept asking: What if it doesn't fail, what if it goes right?
Within three months, I was matching my full-time income being a virtual assistant, and I was able to leave my nine-to-five job in 2016. It felt absolutely amazing.
When I was little, one of my favorite toys was a toy postal service set. I would stamp imaginary letters and pretend to organize things. I'd also spend my pocket money on colored envelopes and letters. I have always loved stationery and organizing things. When I sat in my home office, I felt like a child again being able to live my dream.
Of course, some days are much harder than others because of my health, but I can work when I want, I can charge what I feel is right, and I am in charge of my own time. That's why in 2018, I decided to help other women to live their own dream by coaching them on how to become virtual assistants.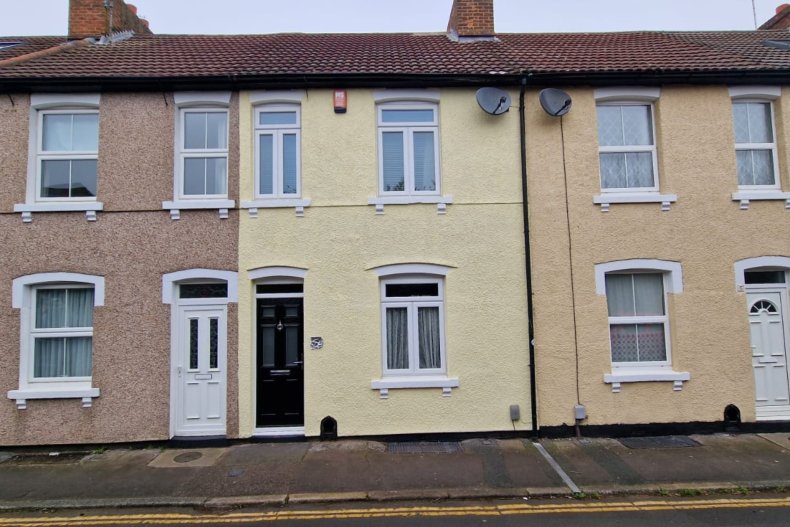 Buying the houses beside me
In 2018, I bumped into my neighbor, a man who lived on his own. He told me that he had been living in Bristol for eight months, and I'd had no idea.
When I found out that he was selling his house, I was worried. I didn't want the house to be rebuilt so that many tenants could separately live in it. We were lucky, at that point, that we didn't experience noise, and lived in a friendly neighborhood.
After I had found out that a buyer had pulled out of the house, I was lucky enough to be able to buy it from my neighbor in January 2019, for £189,000 ($228,000).
I then spent roughly £13,000 ($16,000) converting the house. I completely changed the kitchen and redid the floor surfaces. A few rooms also needed new ceilings and full electric rewiring, and I replaced several windows and doors. The renovations took 10 months, and a lady moved in that November, a month after we had finished.
With the help of the agents, I chose a tenant that is a single parent because I was a single parent for 11 years, and she reminded me of myself. I wanted to give her an opportunity to have a lovely home and garden for her daughter. I agreed to charge her only £855 ($1,034) per month. The mortgage is £500 ($600), so including agent fees, insurance, and rent protection, I only make £200 ($242) profit on that house a month, which typically goes back into fixing the property.
In the house on the other side of us, there used to live a couple. One of them was deaf, and his partner had chest problems. After his partner had passed away, he decided to move out of the property in 2021.
As soon as it was on the market, I phoned an agent and asked to see it. The property was very old; it didn't have fire alarms or a fully functioning kitchen. But I offered the asking price straight away, which was roughly £215,000 ($260,000). I didn't offer a lower price because I wanted the house, and I didn't want anybody else to have it. I didn't want to risk devaluing the neighborhood by having many multiple different tenants living in these houses.
In October 2021, I bought the house and after spending £15,000 ($18,000) on renovations, it was finished in April 2022. In June 2022, we rented it out to a lady. Currently, she is paying £1,100 ($1,331) a month, but because I had spent £15,000 ($18,000) on renovations, I have not yet made any profit.
I cannot believe how lucky I am to be able to own three properties next to each other, and to be able to control who lives in them in order to make a positive impact on the neighborhood.
Life has completely changed for me, it's an absolute dream. People have asked why I didn't buy a bigger detached house, but my answer is, why would I? I love where I live and I've put a lot of money into these houses. Last year, I spent £42,000 ($50,000) on a new kitchen and bathroom for the place that I moved into in 2013. I want to keep the two houses on either side of me as they are; they will be a legacy for my daughter, and they'll only go up in value.
I don't mind that I'm currently not making any profit on the houses, as long as I'm covering the mortgage and the maintenance costs.
When my mom and dad first bought their first house, they only paid £5,000 ($6,000) for it. I've been in my current house for 11 years nearly and it's gone up in value, by roughly £100,000 ($120,000). I believe that, if you are able to save, buying a property is a very good investment for anybody.
Catherine Gladwyn is a U.K. based Virtual Assistant Coach. You can find out more about her here.
All views expressed in this article are the author's own.
As told to Newsweek associate editor, Carine Harb.
Do you have a unique experience or personal story to share? Email the My Turn team at myturn@newsweek.com