'I Put My Trust In God': The Mystery of Flight 990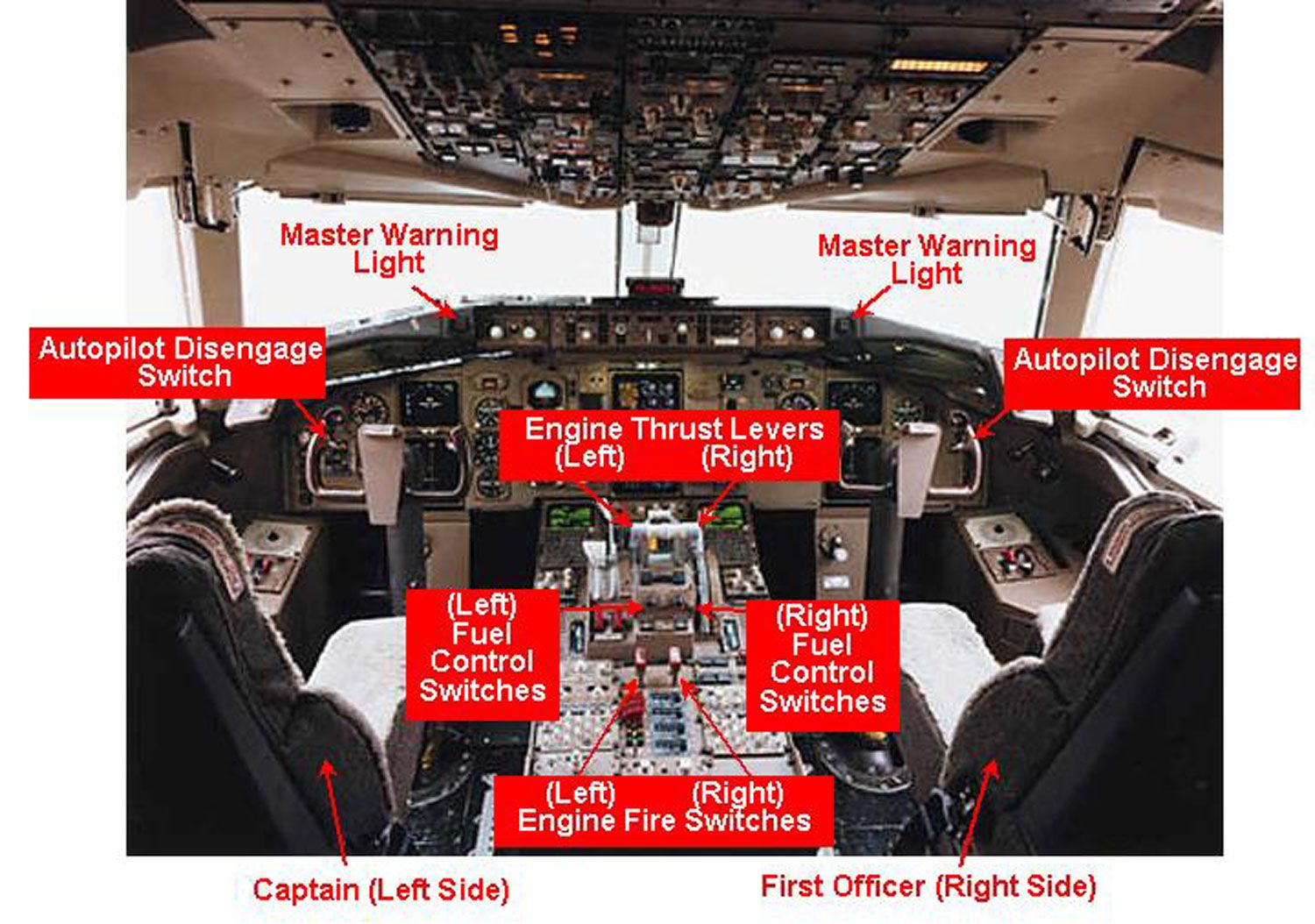 "Tawakilt ala allah" means, literally, "I put my trust in God." The fact that Gamil al-Batouti said these words shortly after he took over the controls of EgyptAir Flight 990 is meaningless, most Islamic experts argued last week. Many Muslims utter the oath routinely, before driving the car pool or starting to cook dinner. But, NEWSWEEK has learned, Batouti did not say "Tawakilt ala Allah" just once. According to knowledgeable sources, he repeated the oath as many as 14 times, urgently and prayerfully as, investigators believe, he sent the Boeing 767 into a fatal nose-dive.
A God-fearing family man, Batouti seems like an unlikely candidate for suicide or mass murder. Nonetheless, his words, taken together with the flight data recorded on the doomed airliner's "black boxes," have largely convinced American investigators that Batouti was responsible for taking his own life and the lives of 216 others. NEWSWEEK has learned that a team of Egyptian technical experts and security officials sent over to examine the evidence initially agreed with the Americans' suicide theory--until they were overruled by their higher-ups in Cairo last week. A second, more senior team of Egyptian officials, led by an Air Force general who is close to President Hosni Mubarak, was dispatched to Washington. While some U.S. investigators swore that all sides were trying to cooperate and remain open-minded, other top law-enforcement officials told NEWSWEEK that the Egyptians were seeking to "stonewall and obstruct" the probe, a charge the Egyptians deny.
For public consumption, the American government was not rushing to judgment. National Transportation Safety Board chairman Jim Hall excoriated "unidentified sources" who have led the media to "speculate on undocumented information" that can be "flat-out wrong." Some of the speculation in the press has been off-base. Batouti did not say, as originally leaked to some media outlets, "I have made my decision now," before driving Flight 990 into the sea. But well-informed sources, speaking to NEWSWEEK on Friday after Hall delivered his blast, made clear that the tapes are deeply incriminating to the EgyptAir copilot.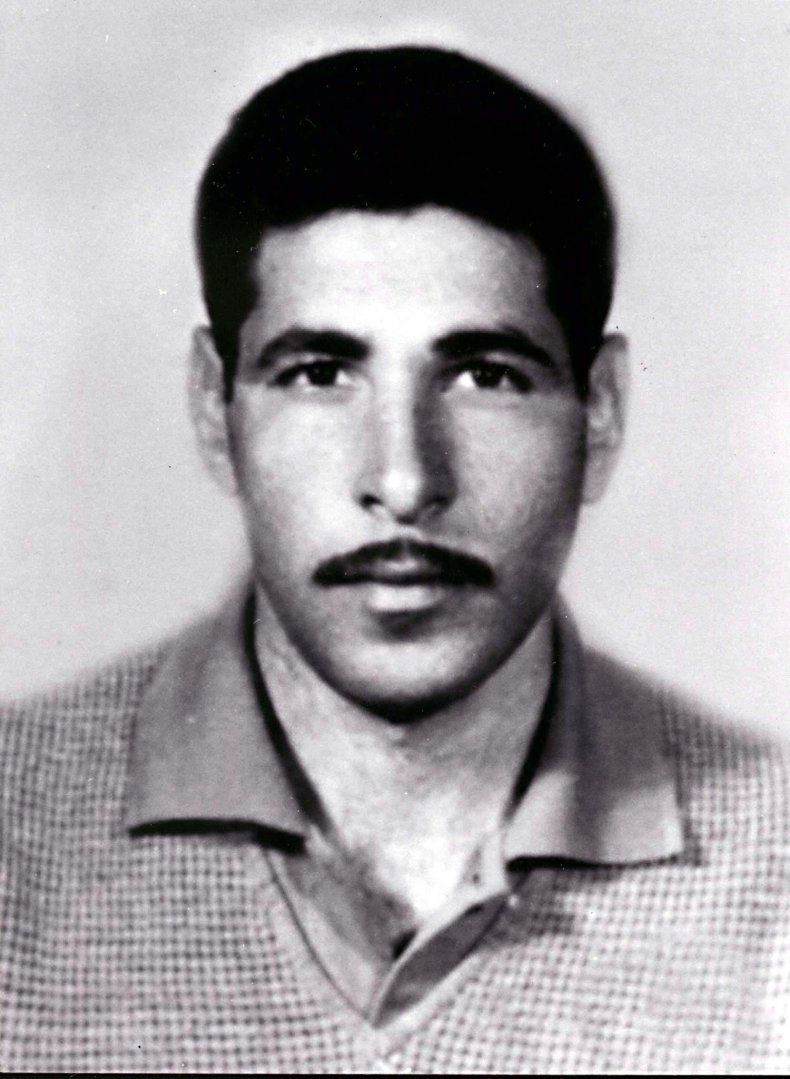 Why are the investigators publicly downplaying Batouti's role? In part, they were trying to show sensitivity to his family, but mostly, the Clinton administration wants to avoid a diplomatic dust-up with Egypt. Interviewed in the street, Egyptians almost universally refused to believe that one of their countrymen could have done such a thing--especially while invoking God. Washington is in no hurry to disillusion them. The State Department, CIA and FBI regard the Mubarak regime, which has cracked down on Islamic extremism in recent years, as an essential ally in the war on terrorism.
The emerging details of the last moments of Flight 990 chilled American air travelers. A new NEWSWEEK Poll shows that fear of flying on commercial airliners is at a record high; fully half of those surveyed said they are frightened at least some of the time when they fly, up from only one third in 1983. Air passengers increasingly, and justifiably, complain about long-delayed flights, shabby, jampacked planes and harried or surly attendants. After the bizarre crash of Flight 990, do overstressed frequent fliers have to worry about an unstable pilot in the cockpit? In fact, as the airlines ceaselessly and correctly remind their customers, flying has never been safer. Even so, air travel and safety are regulated by a rickety and uneven system of government bureaucrats working with private airlines and manufacturers--sometimes too closely, sometimes not closely enough. It's not clear how much more strain the system can take.
Thanks to the recovery of the black boxes from the ocean floor off the New England coast, it is possible to reconstruct the final, terrifying minutes of Flight 990. There is nothing to indicate a mechanical malfunction, bad weather or a bomb. So far, all the evidence points to one unlikely suspect: a 59-year-old copilot who liked to play squash, read comic books, worship Allah and care for his extended family.
Gamil al-Batouti was on board Flight 990 as a relief pilot, expected to take over the copilot's seat a few hours into the 11-hour flight between New York and Cairo. About a half hour out of JFK Airport, however, Batouti can be heard asking the captain, Ahmed al-Habashi, if he could fly the plane, according to knowledgeable sources. The captain agreed. Turning over the controls to Batouti, Captain Habashi left the cockpit, perhaps to use the bathroom.
On the cockpit flight recorder, government sources tell NEWSWEEK, Batouti can be heard repeating "Tawakilt ala Allah" over and over. (EgyptAir has confirmed to U.S. investigators that Batouti's voice can be heard on the tape.) "The frequency and the way the invocation was made," said a senior law-enforcement official, "did not indicate that he was using it as part of everyday speech." This source said that Batouti repeated the oath exactly 14 times. Another source close to the investigation told NEWSWEEK that he was unsure just how many times Batouti invoked the oath, but noted that he kept on saying it, both right before and right after the plane went into a dive.
At 1:49.46 a.m., someone--almost certainly Batouti--disconnected the plane's autopilot. Eight seconds later, the flight-data recorder shows, he pushed forward the copilot's yoke--the joystick and steering column--and throttled down the engines, putting the plane's nose down at a 40-degree angle. The plunge was so precipitous that the passengers inside the cabin experienced a sense of weightlessness, as if they were flying in space. The plane plummeted faster and faster. Fourteen seconds into the dive, as Flight 990 neared the speed of sound--too fast for a big commercial jet--an alarm, signaling that the aircraft had exceeded 0.86 Mach speed, sounded in the cockpit with a siren and accompanied by a flashing light. A few seconds later, as air rushing under its wings exerted a natural lift, the plane nosed up slightly. Inside the plane, once weightless passengers were slammed against their seats by the kind of G-forces a fighter pilot might feel maneuvering his plane in a dogfight. Refreshment carts would have become heavy projectiles.
Amid this chaos, investigators believe, Captain Habashi was struggling back into the cockpit. According to the Batouti family, the two EgyptAir pilots often dined and shopped together on foreign trips. On the voice recorder, through a tremendous clatter and roar, Habashi can be heard asking his flying mate, "What's happening? What's going on?" Habashi somehow scrambled into the pilot's seat and began pulling back his yoke in a desperate attempt to lift the plane out of its dive. "Work with me. Pull with me," he called on Batouti. But Batouti apparently worked against his captain. Only one second after Habashi began fighting to pull the plane out of its dive, the flight recorder shows, someone--investigators believe it was Batouti--reached down and flipped a switch to turn off the plane's engines. At the same time, he continued to press forward on his yoke to keep the nose of the plane pointed down. As a result, the plane's elevator panels on the tail split, the left one, on the captain's side, pushing the plane up, the right one, on the copilot's side, driving it down. This can happen only if each pilot exerts enormous pressure on the control stick. Investigators regard it as key evidence that the pilots were fighting against each other. A few seconds later somebody pulled a handle--located on the pilot's side but within easy reach of the copilot--that extends the plane's air brakes, metal panels along the wing. Had the plane just begun its dive, air brakes might have slowed and steadied the plane. At this stage, however, the brakes just made the aircraft that much harder to control.
At 1:50.37, or 51 seconds after the plane began to dive, electrical power started to cut off. The black boxes stopped recording. Inside the main cabin, the lights went out, save the dim glow marking the emergency exits and the strip lights along the floor. The plane entered its death throes. A few seconds after power began to fade, the thicker air of lower altitudes bounced the nose up, and Flight 990 began to ascend, from 16,000 feet to as high as 24,000 feet in a little over half a minute. The plane nosed down again, this time for good. As a giant airplane rips apart, the tail usually goes first. Radar images showed the plane beginning to break into pieces at 10,000 feet. When Flight 990 hit the Atlantic Ocean, the pieces were shattered into fragments.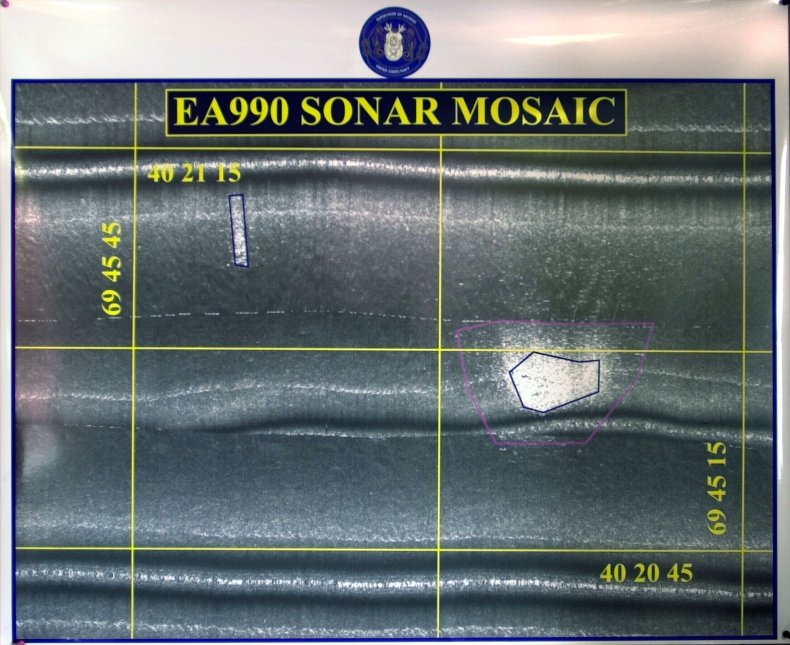 Investigators now have "a very good picture of what happened," said an FBI official last week. "The problem is why." An FBI team reportedly arrived in Cairo at the weekend to join Egyptian investigators in the delicate task of probing the past of Gamil al-Batouti. They were looking for a motive for suicide--depression, family problems--or some tie to a terrorist cell.
Few clues hint at either. Last week the suspect's nephew Walid al-Batouti gave NEWSWEEK a glimpse of the prosperous, thoroughly Westernized world of the Batouti family. Walid, whose business card reads "Egyptologist" and who describes himself as a freelance tour guide, lives in an affluent suburb of Cairo. He wears designer glasses, speaks flawless English and employs a maid. His cell phone rings constantly. The Batouti family, he explained, is landed and well-to-do. Uncle Gamil was "the rock" of the family. He organized family reunions in his two-story villa in the 10th of Ramadan, a prosperous satellite community of Cairo. He owned land on the Nile Delta and wore Italian ties. "At the al-Batouti house," said Walid, "there was always the best of everything."
Batouti had no apparent history of depression. According to Walid, Gamil al-Batouti was a sober-minded husband and father. He and his wife, Umaima, were about to celebrate their 35th wedding anniversary with a trip to New York and had invited Walid and his family to join him. Gamil's son Karim, who also spoke to NEWSWEEK, recalled his father as prudent and supportive. Now in his last year at university, Karim, 21, lamented, "The thing I miss most is his advice--about practical things in life." When he died, the senior Batouti was trying to find Karim a bank job. Karim worried about his mother, whom he described as "very sick and tired." "We're afraid to lose her, too," said Karim. "Then we won't have anybody."
Batouti did not seem dispirited about retiring. He was looking forward to a new life, maybe starting a new business, Walid said. The fact that Batouti never made captain at EgyptAir has led to speculation that he harbored resentments against the airline. Yet there is no evidence that Batouti ever sought a promotion from copilot to captain. He never took the necessary courses or examination. Fellow pilots say he had little financial incentive to become a captain. As a copilot of a Boeing 767, one of the largest commercial planes in the fleet, flying transatlantic routes, he earned more than most of EgyptAir's captains.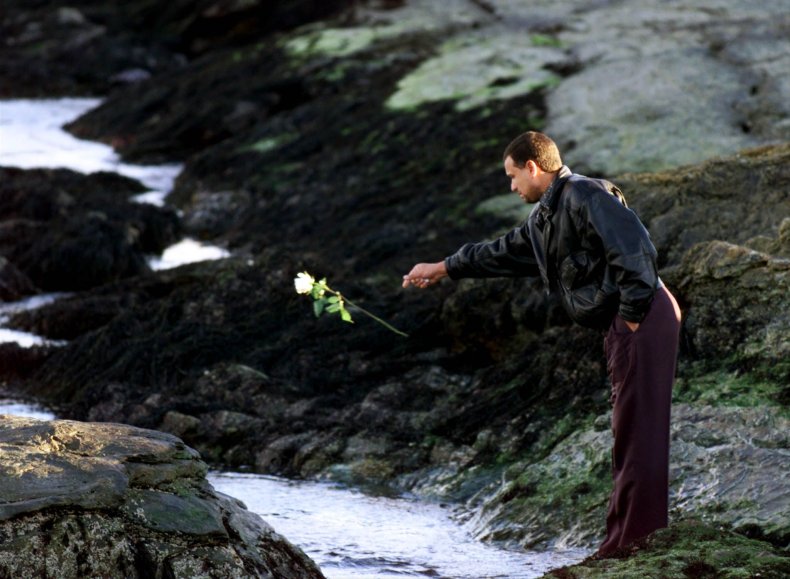 Batouti, it's true, was not a docile employee. He was an active supporter of the pilots union, one of a group of pilots who criticized patronage and alleged corruption in the management of EgyptAir. Along with others, Batouti protested that the airline's life-insurance policy for pilots was stingy. In the event of an accident, a pilot's family would receive only about $15,000. Last July, the airline boosted the amount to $75,000, but Batouti and his colleagues failed to persuade the airline to improve its paltry pension plan, which pays retired pilots only about $200 a month.
Investigators will probe Batouti's finances and private life, looking for hidden debts and blackmail. As a copilot, Batouti probably earned about $25,000 a year, a modest salary by Western standards, but upper-middle-class pay in Egypt. Unless he had an independent income, he may have been living beyond his means. He seemed to be bankrolling two of his sons, particularly one who just graduated from the police academy in Cairo. The father had just sent the son $300 for his cell-phone bill--pretty steep in a country where $300 is close to the average yearly income. Pilots who knew Batouti in Cairo said that he liked to live well. They recalled that when he visited New York, he eschewed the subway for taxis and dined at fancy restaurants.
Batouti also had an expensive and troubling family illness to attend to--his 10-year-old daughter, Aya, suffers from lupus, a disease of the immune system. Batouti had taken Aya "three or four times" to Los Angeles to be treated at UCLA Medical Center, said Beverly Hills neurologist Mohsen Hamza, who describes himself as a "longtime friend and relative" of Batouti's. But, Hamza emphasized to NEWSWEEK, "there is absolutely nothing to the rumor that Batouti was despondent over the child's treatment. In fact, I just spoke to the child's physician at UCLA. He thinks it's a joke the way the media have conjured up this theory. He said Aya had done fantastically. It's ridiculous to say he brought the plane down because of the child's condition. We all have children who get sick."
Could Batouti have been a terrorist? He does not fit the normal profile: of an over-achieving, educated, idealistic young man from a rural environment who comes to the city, finds no decent job and turns to extremism to purge Islam of the corrupting influence of Western culture. That is the way police describe the fanatics who massacred 58 foreign tourists and four Egyptians at Luxor in 1997. To be sure, most of the young murderers at Luxor had no known links to any terrorist organization. They were apparently signed up by an extremist Islamic group to perform a single, suicidal act. It is also a fact that radical groups like Al Jihad have been able to recruit successfully within the educated middle class. Still, Batouti was not an obvious candidate for martyrdom. To demonstrate that he was not a fanatic, the Batouti family has shown home videos of parties at the Batouti house where men and women dance together, something that ultraorthodox Muslims would not countenance. He was an observant Muslim who made pilgrimages to Mecca six times, most recently six months ago with a group of EgyptAir pilots. Walid al-Batouti scoffed at the suggestion that Uncle Gamil had secretly signed on with an extremist sect. "He hated terrorists," said Walid, "because it affected us. It affected me personally." The tourist industry that helped support both EgyptAir and Walid's tour-guide business was devastated after the Luxor killings.
Because they fear another fall-off in tourism, as well as for reasons of national pride, many Egyptians hotly accused the United States of trying to shift the blame for the crash of Flight 990 while covering up U.S. complicity. "The Americans are spreading these lies about my husband to hide their role in sabotaging the plane," Batouti's widow, Umaima, told a neighbor and friend last week. Many Egyptians tend to look for plots and conspiracies. Some believe that Washington officials are in cahoots with Boeing to conceal evidence of a mechanical failure. Others suggest that Mossad, the Israeli intelligence service, was behind the crash. As "evidence," they point out that EgyptAir and the Israeli national airline share the same runway at Kennedy Airport, have similar schedules, and that both airlines' crews stay at the same New York hotel. Some Egyptian officials point to what one calls "the new Bermuda Triangle." They note that TWA 800, Swissair Flight 111 and John F. Kennedy Jr. all went down along the Long Island-New England coastline. (Swissair actually went down off the coast of Canada.) "This route has to be studied," insists Nabil Osman, an Egyptian Information Ministry official.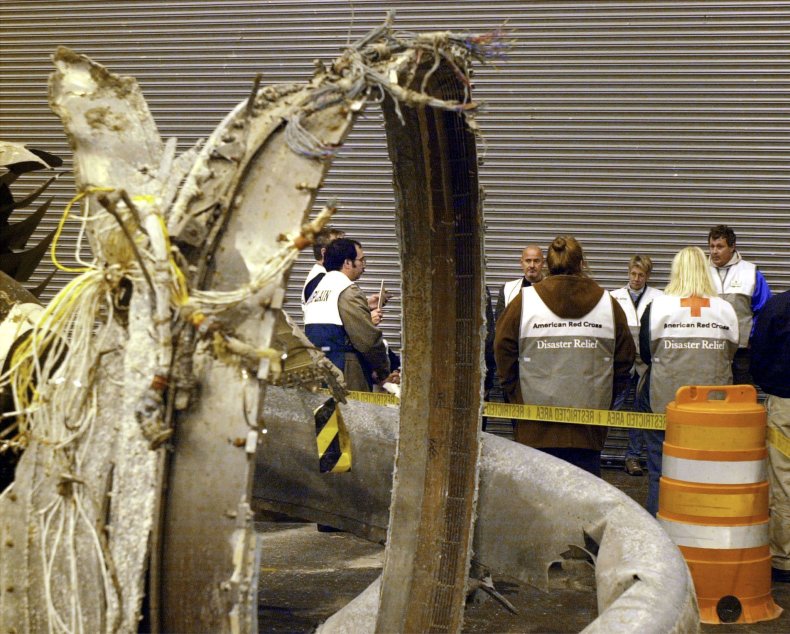 It is easy to make light of these suggestions, but many Americans, who are known to entertain their own conspiracy theories, are left uneasily wondering whether they, too, could be victims of such a freakish disaster. Statistics about the safety records of airlines are not entirely reassuring. Government regulators are understaffed and underfunded and, in some cases, underperform. To a disturbing degree, the chance that an addled pilot will take the controls of an unsafe commercial airliner depends on the good faith of the airlines and airplane manufacturers. As time goes on, and the sky becomes more crowded, the self-preservation instincts of pilots and the companies they work for may not be enough.
In the United States, the federal government does not require airlines to give its pilots psychological tests. (Nor do most state-run foreign airlines, including EgyptAir.) American pilots are tested on their flying skills once or twice a year and undergo physical examinations by doctors, usually twice a year. The doctor may ask about stress at home or on the job or drinking habits, but there is no procedure for spotting deep-seated psychic wounds. This may sound more ominous than it is. Instances of emotionally unstable pilots putting an airplane at risk are very rare. Until Flight 990, suicide was suspected in only three crashes in the last 20 years, all of them on foreign airlines.
The best safeguard against crazed pilots is the pilot sitting next to him, says John Mazor, a spokesman for the pilots union. For the sake of their own safety and professionalism, pilots keep a close eye on each other. The pilots union and most airlines have confidential programs to help pilots with personal problems like alcoholism. The raffish boozing-and-flying fraternity once associated with pilots is long gone: five out of six pilots who enter alcohol rehab are referred by someone other than themselves.
More worrisome, perhaps, is the tense relationship between the airline manufacturers and the government regulators who investigate crashes, the National Transportation Safety Board. Lawyers and the fear of litigation have muddled cooperation between the government and private industry. Nearly three years after the NTSB determined that a faulty fuel tank aboard the Boeing 747 caused the explosion that destroyed TWA Flight 800 in July 1996, Boeing is still trying to prove that the plane was brought down by a missile or a bomb. Just two weeks ago, NEWSWEEK has learned, Boeing experts demanded to inspect a piece of the wreckage from the fuel tank of Flight 800, hoping to show that the metal bent inward--suggesting a missile strike--before the explosion. The tests showed no trace of a missile hit. A Boeing official blamed the tests on the company's insurance lawyers, and Lori Gunter, a Boeing spokeswoman, insisted that "to imply in any way that we go into these investigations with an eye towards litigation, that's just not true."
A small agency with a tiny ($57 million a year) budget, the NTSB is "stretched to the breaking point," according to a study that will be released this week by RAND, a private think tank that studies the government. Rather than rely so much on the very companies that it is investigating for help in weighing the evidence, RAND suggested that the NTSB reach out more to bigger government agencies, like the Defense Department and NASA, as well as to private universities. When it comes to actually ordering improvements in air safety, that falls to the Federal Aviation Administration, an institution that has only recently begun to shed its image as a pawn of the airline industry.
While increasingly unpleasant, air travel is still safe. The question is, how safe is safe enough? Air crashes always produce cries of alarm and demands for new rules and safety equipment. Then the hysteria dies down--and usually only half measures result.
The experience of the White House Commission on Aviation Safety and Security is illustrative. Set up after investigators suspected that TWA 800 was brought down off the coast of New York's Long Island by a terrorist bomb, the so-called Gore Commission had high-powered members, including the heads of the CIA and FBI. But, lobbied heavily by the industry, it shied away from security measures that would cause delay or great expense. European countries require that all bags be matched to passengers, but the Gore Commission ignored an initial staff recommendation for "full bag match." The commission did push for $160 million to buy the latest explosive-detection devices at airports, but airline-security officials say the machines are underused because the airlines protest at the delays the machines can cause at rush periods.
Brian Jenkins, a terrorism expert who served on the commission, got fed up with the cost arguments put forward by the airlines. At a commission meeting, he jokingly made a modest proposal: "Let's run a market test and allow an airline to have no security and pass on the savings to consumers." Few in the room were amused by his barb at the airlines' fixation with costs. Airlines are struggling to make profits in an intensely competitive marketplace. Security experts say that the attitude toward domestic terrorism is still "It won't happen here." But it will, and so will the kind of inexplicable tragedy that doomed Flight 990.