'I Regret Nothing': Neo-Nazi Protesters Shielded by Riot Police in Berlin March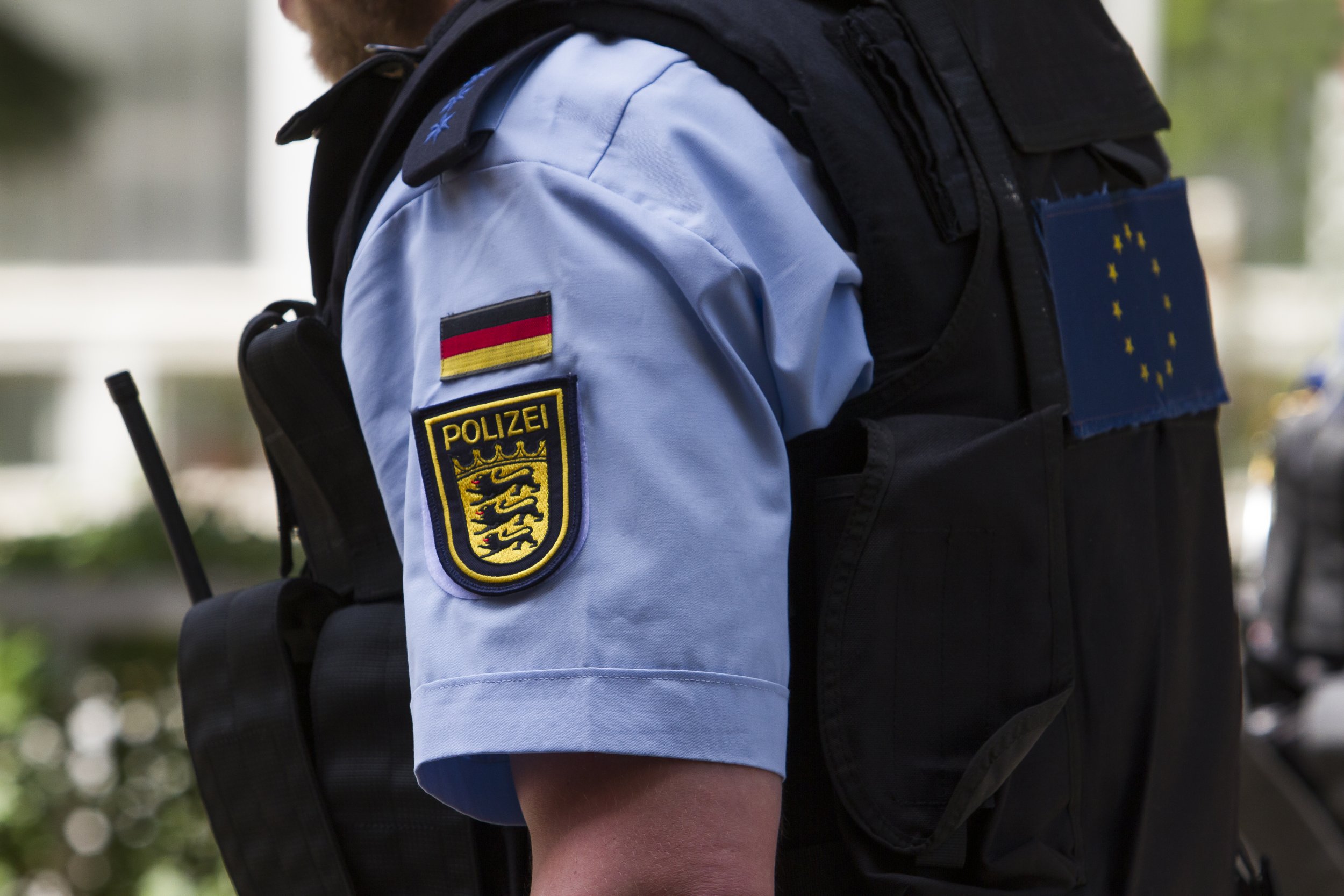 Hundreds of neo-Nazis marching through the streets of Berlin clashed with more than 1,000 counterprotesters over the weekend.
On Saturday, August 18, about 750 neo-Nazis took to the streets to commemorate the 31-year anniversary of the death of Rudolf Hess, one of Adolf Hitler's top henchmen. The national socialists waved Nazi flags and marched with banners, one of which read "I Regret Nothing." The phrase is often used by neo-Nazis, and Hess himself declared it during the Nuremberg trials.
According to i24 News, the group was explicitly told not to glorify the Third Reich but was ultimately granted a permit to rally. They even registered two different routes with the police so that they could avoid counterprotesters. However, their contingency plan was unsuccessful.
Nearly twice as many counterprotesters (1,400) arrived to stop the march and block roads. Berlin police deployed more than 2,000 officers to keep both sides at bay, and shielded neo-Nazis from stones and bottles hurled by the counterprotesters.
Speaking to i24 News, an Israeli living in Berlin's east was shocked. "They passed right under my house, and hundreds of policemen protected them [the organized marchers] after checking they don't have any forbidden tattoos or weapons."
Thilo Cablitz of the Berlin Police told Reuters that at least one police officer was injured. "There were reports of injuries when some stones and bottles were thrown by counterdemonstrators at the far-right demonstrators," Cablitz said.
The counterprotesters were supported by nonviolent sit-ins at intersections along the planned route.
In 1935, Hess signed into law the Nuremberg Laws, which stripped Jewish people of all rights. He flew to Scotland in 1941 in an attempt to negotiate peace with the U.K., but was subsequently taken prisoner. Hess returned to Germany in 1946 to attend the Nuremberg trials. He was found guilty and sentenced to life in prison. Hess took his own life in Spandau Prison in 1987 at the age of 93.
Following Hess's death, Spandau Prison was demolished to prevent it becoming a shrine for Nazis.
Despite laws banning the use of swastikas and references to the Nazi regime, Germany has the fundamental right to freedom of assembly, meaning neo-Nazi rallies are legal as long as they don't break other laws.