'I Run a Hotel in a Country That Kept Out Covid-19'
I was born in Taiwan and after college I went on to work in marketing and consulting. As I am Taiwanese-Canadian, I spent some time working in Canada, but then in 2015 I moved to the island of Palau to start my first adventure in entrepreneurship—I'm now the general manager and co-owner of the Palau Hotel.
The Palau Hotel was the first hotel built in Palau, back in 1982. But about five years ago, the original shareholders were looking to sell shares to a new generation. A friend of mine heard about this and suggested I come to Palau and invest in the hotel. It has been my first time experience of working in hospitality—so it's been a whole new adventure.
Before the COVID-19 pandemic our occupancy rates were among the best on the island, at around 70 to 80 percent, and our guests were very diverse. Around 50 percent of the tourists who came to Palau were Mandarin speaking, and typically coming from Taiwan or China and the other 50 percent were usually a mixture of Japanese, Korean, European and American.
On average we receive around 10,000 tourists per month in Palau, and the national population is less than 20,000 people. Last year we received around 90,000 tourists overall.
But in February a travel ban was enacted between Hong Kong, Macau, and China and Palau, and then at the end of March all incoming commercial flights stopped, essentially preventing any foreign visitors from arriving.
Of course, the number of tourists dropped from February. But we have a diverse array of guests, so we were still doing fairly well. But by the end of March, there were no more tourists.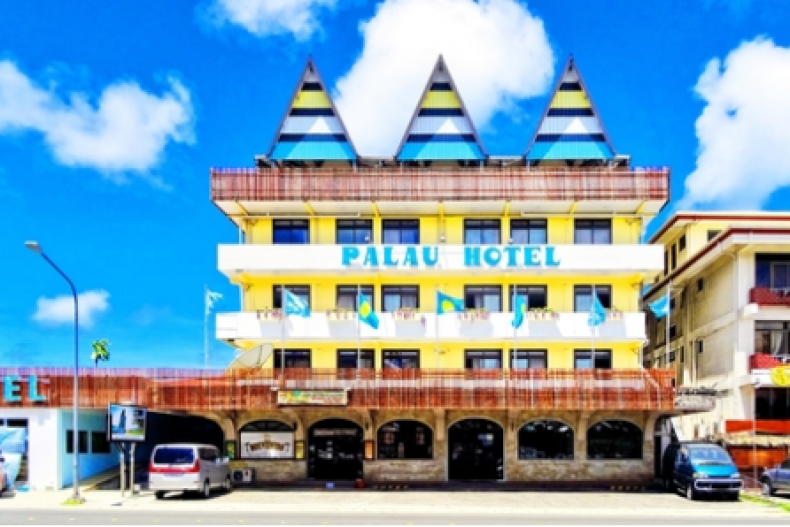 I am not surprised that the government here has prevented travel, because Palau is a small country. If there was just one person with COVID-19 who traveled into Palau, I think the whole country would end up being infected.
Once tourists stopped arriving, some hotels here became quarantine hotels because when residents travelled back to Palau they had to quarantine for 14 days. But the number of people quarantining were tiny.
We did not become a quarantine hotel because I was afraid that something might happen. If we had just one case in my hotel then it could ruin our reputation. And what if my employees were affected? The health facilities in Palau are alright for routine care, but if someone has a disease or needs an operation then they would normally be transferred to Taiwan or the Philippines.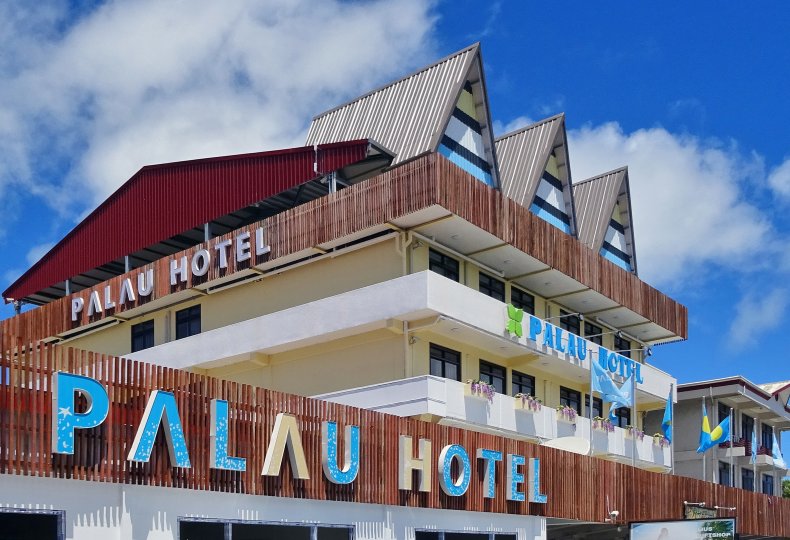 So the hotel is 100 percent empty at the moment, we have no guests. I think as things are, we can survive between six months and a year. Fortunately we had some savings and this year we have paid no shareholder dividends.
Of course, we're losing money; around $20,000 a month. Every morning when I wake up, I know we will have lost another $1,000 by the end of the day. But my philosophy is that we have to survive with our employees; we cannot just survive for ourselves as owners.
In March our President Tommy Tommy E. Remengesau, Jr. signed a Relief for Workers Affected by Coronavirus Act, between the Republic of Palau and the U.S. Department of Labor which helps provide support for businesses and workers affected by COVID-19. We did receive government support but I had to lay off two of our Palauan security guards, who have been able to receive unemployment payments. We have kept our foreign employees on with reduced hours, around 20 staff from places like the Philippines and Taiwan. I have tried to find them part time work like maintenance and renovations at the hotel.
No one feels good about losing money, but it's a trade off between COVID-19 and the financial issues we're facing due to lack of tourism. I totally understand we cannot risk the whole country getting the virus, so I cannot blame the government.
But if nothing changes in the next year and I cannot afford to pay wages, I will have to lay off my staff and close temporarily. I don't want to have to lay off my staff, because when people work abroad, like many of my staff are, their purpose here is to make money.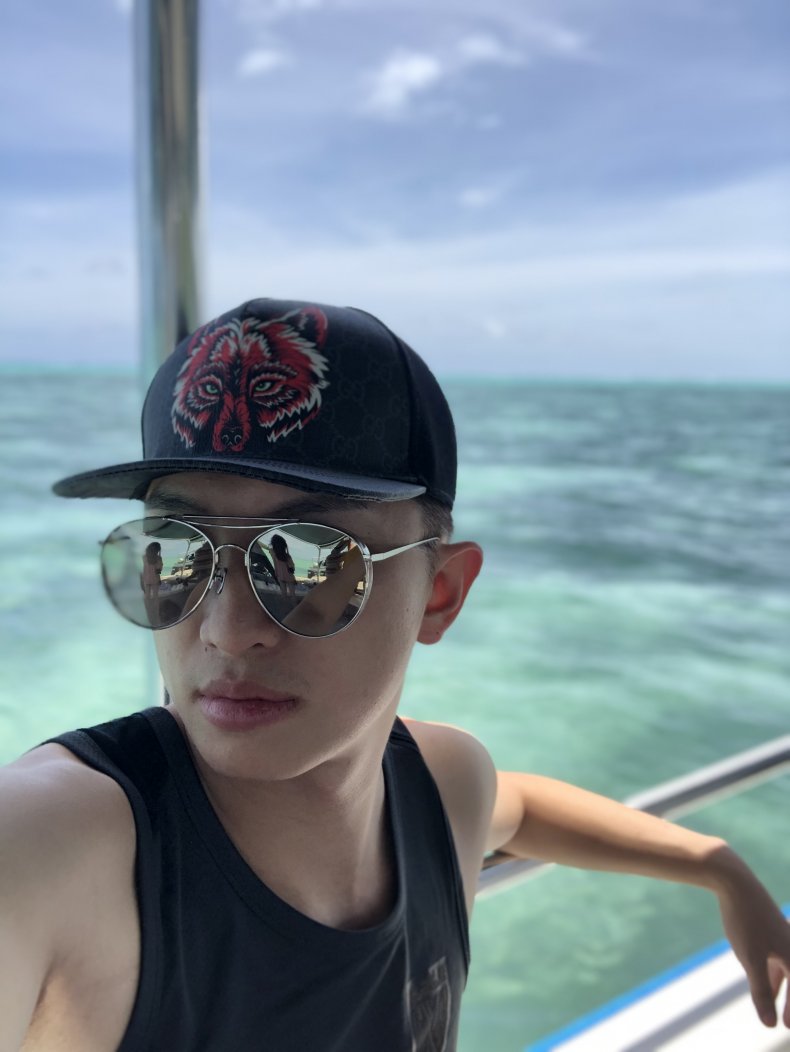 As their employer, my responsibility is to secure their salary. Many of my staff are transferring their salaries back to the countries they come from, some have kids or parents who rely on them. If I can, I will help them to survive, because they have helped the business to make money. I think this time is an opportunity to build up a stronger relationship with my employees.
At the moment, Palau is beginning to let essential workers in and discussing a "travel bubble" with Taiwan. I don't know when this will start, but I hope very soon. Taiwan is doing well with managing COVID-19, but of course the governments don't want to take any risks.
My understanding is that Taiwanese people are very eager to travel. So if Taiwan and Palau created a "travel bubble" I think a lot of Taiwanese tourists would come here. A lot of tourism companies in Taiwan who before would have focused on travel to U.S., Japan or Europe, are wanting to do business with me in Palau now.
Before COVID-19 there were only four flights a week between Taiwan and Palau, but now if they create the "travel bubble" there could be more flights a week, as the demand to travel here is likely to be high.
My hope now is just that Palau opens up to travel with just one other country like Taiwan. All I can do is use my voice to push the Palau and Taiwanese governments to do that. The number of tourists arriving would not be the same as before COVID-19, but it would be enough for us to survive.
Brian Lee is co-owner of Palau Hotel, the first hotel to be built in Palau in 1982. More information about Palau Hotel can be found here.
All views expressed in this piece are the writer's own.
As told to Jenny Haward.