I Saw Partisanship Poison the VA. This Veterans Day, Let's Take a Lesson From Those Who Served | Opinion
This Veterans Day, as our country prepares to pay tribute to those who have served in uniform, we are living in times of unprecedented political turmoil and nationwide divide. With a path forward seemingly uncertain, we should look to our veterans for the answer.
Our veterans, over 18 million of them, continually put country first. These brave citizens, alongside their proud families, have demonstrated their willingness to sacrifice for the rest of us. And importantly, they served as neither Democrats nor Republicans. They served only as Americans. In the military, differences in race, religion, socioeconomic status and political ideology are insignificant compared with the qualities that truly measure the worth of a human being and a teammate in missions where staying alive is not a given. Veterans consistently demonstrate courage, resilience, trustworthiness, loyalty and love of country.
Even after taking off their uniforms, veterans continue to serve in their communities. They volunteer more than non-veterans; they vote in higher numbers, and they are increasingly running for office. They understand the importance of community, and they know that our military performs best when the country is united in support of a mission. Our veterans have always inspired us, and it's time we start translating that inspiration into action.
Like our men and women in the military and our veterans, we should all prioritize the values of what's best for our country above our political differences. Similar to veterans, elected officials, political appointees and career government workers do not pledge unconditional loyalty to a political party or any one person; they simply commit to serving their country when they accept a position. But you wouldn't know this from watching the news today. Washington's environment has become toxic to the point that I fear that qualified and well-intentioned individuals—passionate about the agencies and individuals they serve and without political agendas—will stop raising their hands to come to Washington and serve.
To prevent this, we need people to start respecting and valuing one another again. We need more elected and unelected leaders with friends on both sides of the aisle. We need more senators and congressmen who will vote based on individual conviction rather than party line. We more need citizens who won't take a stance on an issue until they feel adequately informed of all perspectives instead of regurgitating what a preferred news station stated moments earlier.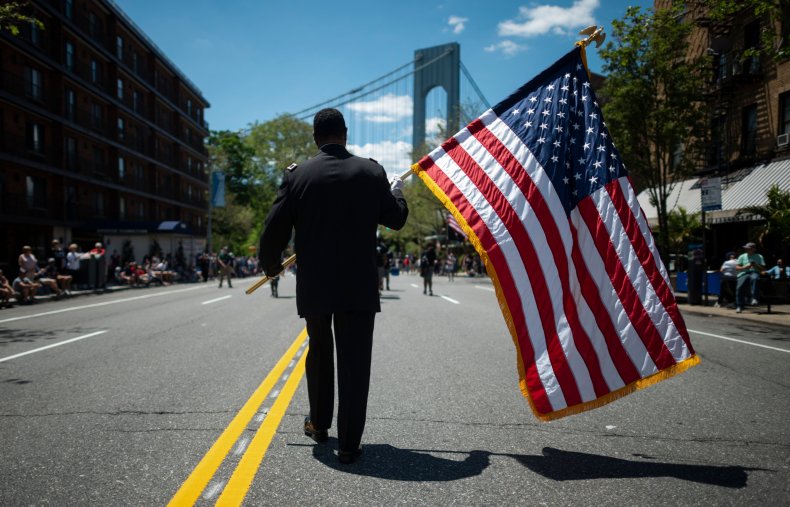 Instead, we have meme-worthy visuals of the hyper-partisan atmosphere in Washington, like the Democratic senators and congressmen refusing to clap during the majority of this year's State of the Union address and their Republican counterparts doing the opposite. We read articles every day that report information gathered from leaks to the press that are intended to sabotage and replace specific targets. We are witnessing public servants, and even those who are active duty, being personally attacked and discredited. We also see important issues like climate change, immigration and access to quality health care being held hostage to political infighting. Even veterans issues—previously insulated from politics—has become politicized.
Unfortunately, from 2015, when I served as President Barack Obama's undersecretary of health, until 2018, when President Donald Trump fired me as the Secretary of the VA, I personally witnessed the transformation from an apolitical VA to a VA driven by a partisan agenda, steering the VA system toward privatization. While I was personally targeted by political ideologues who continually leaked false information to the press in an attempt to derail my tenure as secretary and remove me as a key obstacle to privatization, the real victims of such acts of sabotage were, and continue to be, the veterans themselves. I strongly believe that our commitment to giving veterans the best care possible spans beyond party lines. Believing otherwise is a huge disservice to our veterans, and theywill be the ones who suffer.
Less than 1 percent of our population today serves in our military. Yet this 1 percent has so much to teach the remaining 99 percent of us. So, this Veterans Day, in addition to thanking a veteran for his or her service, take an extra moment to reflect on what our veterans can teach us. When we find a way to reset the tone of public discourse, learn to respect others with differing beliefs, and begin to value public servants for positive changes they can bring to all Americans rather than solely their partisan victories, then we will truly be honoring our veterans.

The Honorable David Shulkin, MD, was the ninth secretary of the U.S. Department of Veteran Affairs and the author of the recently published book It Shouldn't Be This Hard to Serve Your Country.
The views expressed in this article are the writer's own.