'I Style People In My Community For Free—To Help Them Feel Seen'
When I was around seven years old my mom bought me a color block sweater from JCPenney. I don't know what it was about that sweater, because I was a shy kid in general, but I loved it. I felt like that sweater was me; it showed who I was on the inside.
Growing up, I didn't want to accept my Nigerian heritage because it didn't feel like it was cool back then. My father is Nigerian and so my mom would show up to parent-teacher conferences or pick me up from school in traditional Nigerian colors and fabrics. At the time, I wished she would just stop, but now those colors, prints and fabrics are in every element of my style. I'm thankful in hindsight that she did that, because it taught me to embrace who I am.
When I was 16, one of my friends asked me if I had considered being a stylist. I hadn't ever thought about it, I just knew that I could put outfits together well. But I went home and looked up what it was that a stylist did and realized that was what I wanted to do. In 2017, I graduated high school and started my own styling business: Styling by Chi. I would text friends and ask if they needed styling to go out or to family events and I had a friend who was a model and styled her first photoshoot. I was just working for free with the people around me to try and get somewhere.
I was a pretty easy going teenager up until that point. But later in 2017, a close friend of mine Anthony died by suicide. It was like my whole world fell apart. It's hard to be understood and he was my person; he got me.
I saw a therapist who taught me that I couldn't bring my friend back but I could carry his spirit on in my heart, when it was time. Of course, it takes time to grieve and process and I took that time, but as I began to transition to a place where I felt OK, I found that putting on a colorful outfit or some cute sneakers really improved my mood. Even if it was just to go to the grocery store, it felt to me that I was making progress. Up until that point I was just wearing sweatpants all the time, and I considered myself a working stylist at that point, so it probably wasn't a great look.
I had started my business through Instagram and then added a website, but I was probably only averaging 10 or 15 likes on each Instagram post. I knew it would pick up, but 2017 and 2018 were pretty slow. It wasn't until 2019 that people really started to see that I was serious. People began coming to me for personal styling advice and I started working with models and brands. In 2019, I worked at Fashion Gallery New York Fashion Week as an assistant stylist and was able to connect with other stylists and people in the industry. Being featured on XONecole and Fashion Bomb Daily have been highlights and during the COVID-19 pandemic I had the opportunity to virtually style Tremaine Brown Jr. who was in The Get Down on Netflix. That was huge for me.
But I don't think styling alone really fulfilled me. You can style a model and create a great picture but I didn't feel like I had changed that model's life, even if she looked great. So, before the pandemic I began mentoring young women at a local Pittsburgh high school, giving them styling advice, which I really enjoyed. I also reached out to a local high rise block in my area where a lot of older people lived. I offered to buy clothing and give the older people in the block style tips on how to stay warm during the winter. They loved it and the sweaters and socks I bought them.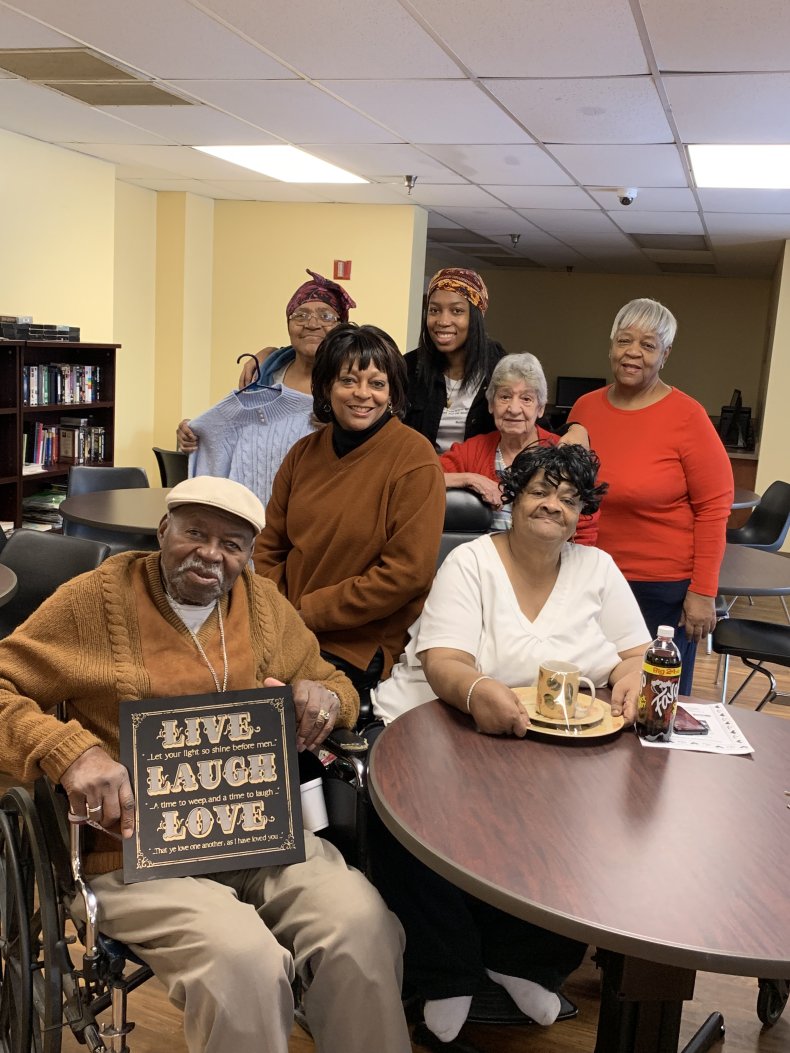 After Anthony died, I had started a charity called Anthony's Art Foundation with his parents and I also began to work with an organization he had been involved with called Manchester Craftsmen's Guild Youth & Arts. I wanted to feel like Anthony was still here. Then in 2019, they held a "Dress For Success" event where I volunteered as a stylist. I was able to style and accessorize young people who have mental and physical health issues and help them feel good. I would love this type of work to be ongoing but because of the pandemic it's on hold for now.
I know that styling and fashion can't cure depression and mental health issues, of course people need to get professional help, but I could see that those people I worked with felt a little more hopeful and a little less alone. I think that taking the time to go and giving them tips let them know that they matter and their presence is valued. Some of the students I have mentored have also struggled with their mental health and I wanted them to know I was there for them. That community work has been the missing link for me with styling. I don't need a pat on the back for my time, but seeing the positivity from the encounters was a feeling I really love.
I have worked with Goodwill to promote sustainable fashion and in March Goodwill Southwestern Pennsylvania announced the winners of their 2021 Power of Work Awards. I won the "Help" award for the community styling I have done for those who have disabilities, health issues and at-risk youth. To be rewarded is pretty crazy, I almost cried when they told me. It made me feel like I have come a long way even at 21; I was proud of myself which I don't really say very often.
People on the outside might see that I've created a business and accomplished things but it sometimes feels like it's still not enough, especially as a Black woman. You feel like you could, or should be doing more. This pandemic has really forced me to celebrate myself as an individual; for still being here and still trying.
We as women are often made to feel like we can celebrate ourselves, but not too much, in case you make somebody else feel uncomfortable or are seen as "cocky." I wish we were taught more how to celebrate ourselves.
In Focus
Chi Ilochi in an outfit she styled. She provides free styling and styling advice to members of her community; from high school students to older people and people with mental and physical disabilities.
Launch Slideshow

4 PHOTOS
Fashion is also a tough industry to break into as a woman, and I hope to change that. It's very competitive when you're on the way up and it doesn't need to be. I want to change that because I want people to feel they can come to me and I can tell them what I've learned and pay it forward. It is hard being a Black stylist in the industry and it's harder when climbing that fashion tree is such a competitive experience. It sometimes feels like only one person can make it, but there are so many jobs to go around. If it was more inclusive, to Black women especially, but to every woman and every man, people wouldn't be so intimidated. That's something that needs to change.
If people were more confident in what they have accomplished they wouldn't have any issues with bringing other stylists on board or helping them. I think if there was more confidence and grace in that respect then there would be more fairness. I haven't seen many people who have made it and then reached back. It feels like there is a mentality of: "I've done the hard work, so you should do the work, too." But not everything needs to be a struggle.
My parents have taught me that no-one can do exactly what I do and that God wants to bless all of us and give us all an opportunity. It's very easy to get intimidated by what other stylists have done but their journey is their journey. There is no competition but with yourself. No-one can do what you do, like you do it.
Chi Ilochi is the founder and CEO of Styling by Chi. You can follow her on Instagram at @igbohippie_. Chi regularly collaborates with photographer Natalie Lacek who is on Instagram @natlacek.
All views expressed in this article are the author's own.
As told to Jenny Haward.