'I Created a Female-Led Porn Site'
By the time I turned 29, I'd been with my high-school sweetheart for 14 years. My life was stable, content and easy. I went to work, hung out with friends, and was even planning to start a family. There was only one problem: I'd never learned how to really enjoy sex.
After my husband and I divorced and I went through some therapy, I tried to fix that problem. But I quickly realized how few resources exist to get better at sex. When it came to understanding my body and expressing what I wanted, I was lost. I felt ashamed for needing help. When you want to learn how to change a tire, there's hundreds of YouTube videos at your fingertips with step-by-step, clear information.
But when the question is about sex, it felt like there was complete void of reliable, quality content. To me, this wrongly sends a message that sex is something we shouldn't talk about. And it also begs the question: Why does it feel so taboo to watch a video of people having sex? Many of us have sex, so why not get really, really good at it; just as good as you can get at changing a tire.
My experience with erotic material started when I was a teenager. I'd sneak into the corner of the bookstore to read the romance novels with hunks on the cover. I watched my first porn at a friend's house in my late teens and I was entranced. I'd never seen people having sex before, and it was exciting.
Yet as I got older and tried to recreate that moment by scrolling through porn sites, I'd click around five, ten, fifteen videos before I found something that felt like it hit the spot for me. I could have probably had a better time without it. I couldn't understand why, with so many videos at my disposal, I couldn't find what I wanted to relate to and had fantasized about in my head.
Of course, making porn myself seemed fantastical and too racy for my stable life. I've followed other passions that had more of an established playbook, such as founding a natural foods company. Yet I couldn't get the idea of pleasure-centered porn out of my head.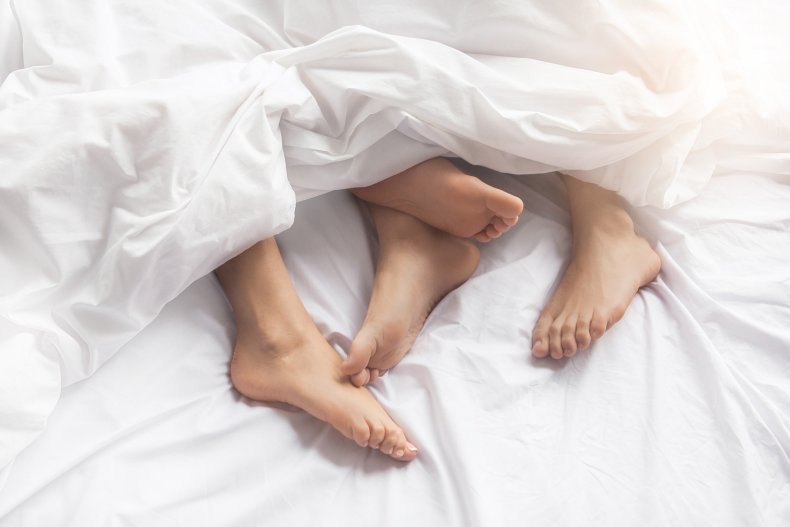 With these thoughts floating around in my subconscious, I decided to take a needed break from my regular routine and treat myself to a 10 day silent meditation retreat in Hawaii in early 2020. On day seven, amongst that tropical paradise, I felt a strong feeling of conviction wash over me. "Show the world what you can do," my inner voice said. I knew suddenly that I was as ready as I'd ever be. Now was the time to start my own porn site.
I came back inspired and ready to take on the porn world. There were just two problems: I had zero experience and this little thing called COVID-19 was shutting down life as we knew it. I couldn't attend any industry conventions to meet people or visit sets to observe. I was stuck at home trying to learn about an industry that can be silenced on the internet.
I researched what I could, and cold emailed people asking for their advice. I asked all my friends who they knew in and around the industry. Then I talked to those people and asked them who they knew. Sometimes it felt like I was going nowhere—how did nobody I was connected to know any porn stars?
My first big break came when one of those cold emails got from an ethical porn consultant. They were kind and helpful to a newbie like me, explaining the ins and outs of a porn movie. Answering questions like: How much of the sex is scripted?
It was explained to me that you discuss the acts that are going to occur but you don't choreograph entirely. When I queried how much I should pay performers, I learned that it varies but usually $500-$2,000 per scene depending on the acts. The consultants also shared with me that there are industry modelling agencies, but many performers are on Twitter.
When people think about the porn industry, they think about the stories they often read; rich porn stars filming in homes in the San Fernando Valley, big sites pirating videos, or, worst of all, stories of exploitation and trafficking. This anti-porn narrative can be really unhelpful, especially for sex workers.
In reality, from what I have experienced, the porn industry is full of regular people doing legal things for customers that pay them for the work.
For example, my first day on set was like a typical first day on a job. It didn't start off particularly well and it was nothing like the big fun orgy that I imagined a porn set to be. Thankfully, the team were industry professionals who truly believed in our mission and it all came together in the end. When I saw the results, they were beautiful. I had made porn that focused on real, authentic pleasure and I couldn't wait to show the world on my own site, which I named afterglow.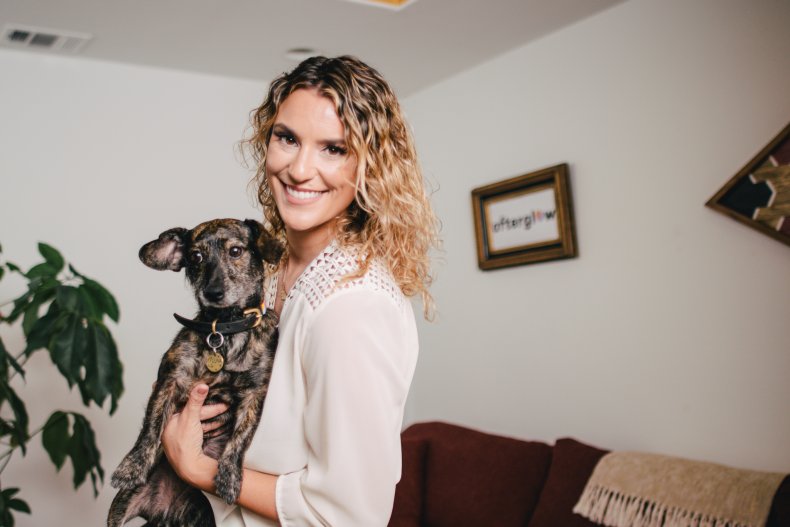 I think it's also important that we are honest with ourselves, porn isn't going away. Sex is a fundamental part of the human experience, and we can be more connected with ourselves and each other by being open about who we are; knowing we are not alone in our desires. I believe that some of the biggest problems with porn stem from the stigma we have around talking about sex.
And now, almost a year after that meditation insight, I have been able to launch my own, female-led porn site. I'm the CEO, I have women on my senior team and I create porn that I hope women will love. My mission is to open up the conversation around sex even more, and help people have more great sex. By combining porn and sexual wellness, I want to help people have a healthy, balanced sex life.
Lilly Sparks is the founder of afterglow, a revolutionary porn company that merges porn and sexual wellness by making films focused on women's pleasure. She is a serial entrepreneur with expertise in scaling disruptive brands, taking them from zero to millions of revenue.
All views expressed in this article are the author's own.