'I Survived the Parkland Shooting. Uvalde's Children Suffered Unimaginable Trauma'
When I saw the news of the shooting at Robb Elementary School in Uvalde, Texas on May 24, all the emotions I experienced in 2018 started rushing back. It was really devastating to see the police officers running into the school, the parents waiting outside, and the police cars and the news crews coming to the school gates.
I know the emotions that those students and families are going through and I know that the rest of their lives will be changed because of the trauma they have now been through.
I can remember my mom dropping me off at Stoneman Douglas High School on the morning of February 14, 2018. It was like any other typical day in Parkland, Florida. I had Lacrosse practice and a Spanish test that day, and at the end of the day I went to my fourth period class, which was debate class, when the fire alarm went off. It was actually the second fire drill we'd had that day, so I remember everyone looking around, because it wasn't normal.
We went outside to the area we would gather after a fire alarm and heard about four gunshots, but at that point I didn't really process what it was. I thought it was firecrackers for Valentine's Day or some kids messing around. We were outside near the building where the shooting was happening, so we heard more gunshots and I remember at that point getting texts and videos from my friends in the building—they were just a couple of feet away.
Then, the police started running towards us and I quickly realized this was not just a drill, it was a shooting, and my friends were in there. One of my friends was one of the 17 who passed away in the shooting. It was the worst day of my life.
So, to remember the details, emotions and the videos I saw and to know that these Uvalde elementary school students had to go through something similar is awful. No one should ever have to experience that.
I remember being really confused and not being able to process what happened in the immediate aftermath of that day. And, honestly, four years later I still have trouble with that. I was confused and wasn't able to process it at 15, so I don't think these young elementary school students will be able to process what they have experienced for a good amount of time. It's not just today or next week that these students are going to be affected, it's going to be the rest of their lives.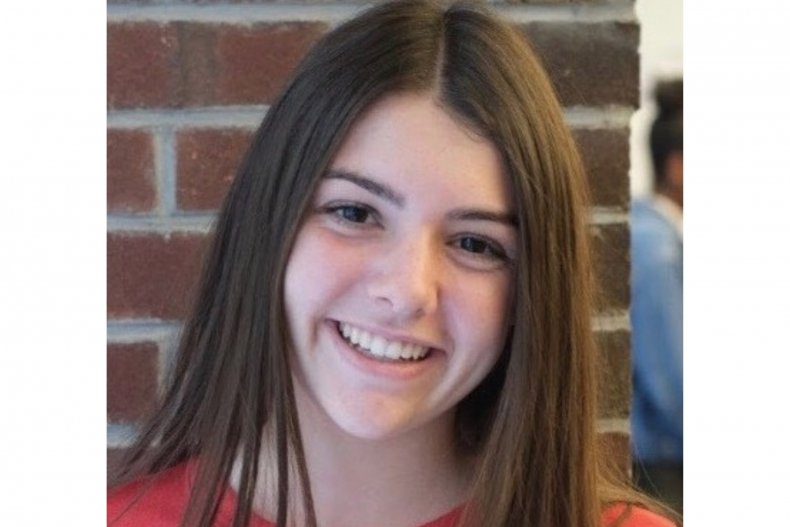 Gun violence is now the number one leading cause of death in children in the U.S. and it leaves a lasting trauma that it's really difficult to help. The emotions that I felt after the shooting were a rush of confusion, sadness, anxiety and uncertainty. So I'm sure these elementary school students are feeling the same way, but even more confused.
After the shooting, everything happened so quickly and I didn't take the time to process what had happened. Now that I'm 20, I would tell other people, especially right after going through such a traumatic experience, to take the time that you need to reflect. Even if it's difficult and it's going to make you cry and feel upset. Connect with what happened because if you just try to push it off, it gets harder and harder when you're older to process it. I'm putting in the work now to connect with my emotions and feelings from that day, but it's difficult.
There shouldn't even be coping mechanisms for school shootings. If you go to school you shouldn't be shot. It's also frustrating because it's such a preventable situation, so to have this burden for the rest of my life makes me angry.
What helped me in 2018 was to share my story. I felt that as people heard it and empathized with it, it allowed me to feel I was doing something after a time where I felt like I couldn't control anything.
But I think for these Uvalde students, because they are so young, it's about providing them with the support my friends and I had. We were able to lean on each other and our teachers, and when we went back to school our community felt very unified, strong and supported. I remember specific instances where I hadn't known someone very well,I was just in their class, and then after the shooting we were leaning on each other when we were crying. I think having that support is really important.
I also went to Tallahassee to lobby state lawmakers just a few days after the Parkland shooting. As a result, a Republican governor in Florida passed a red flag law in the state—a law that allows guns to be seized temporarily from someone who may be a danger to others, or themselves. It made me feel hopeful. And I still feel hopeful. When people say "things will never change" I can look back at that moment and think that we did something and continued to act.
I also got involved in the March For Our Lives and was one of the lead organizers for the Parkland march about a month after the shooting. Seeing the support all across the country and the world again made me feel hopeful and I saw the momentum for change. In the past four years, that momentum has definitely decreased a little bit. I think that sadly, we've become numb to these shootings because they happen so frequently.
The way I see it is that I have an obligation and a responsibility to the friends, classmates and teachers that I lost in the shooting. So I continue to share my story and speak out, to hopefully prevent these shootings from happening.
It's obviously very difficult to go through a shooting at 15 and have your whole high school experience turned upside down. But, finding a way to remain hopeful, to connect with people who have also been affected by gun violence, share stories and help people has helped me to cope with what happened.
Luckily, a lot of Americans haven't gone through a school shooting, but a lot of Americans have been affected by gun violence, and many Americans can empathize; they can imagine they were in the position of someone like me.
But our lawmakers need to put themselves in those Uvalde parents' shoes, and then ask themselves if they regret not doing something in the past 10 years since the mass shooting at Sandy Hook Elementary School in 2012. If the answer is "yes" they need to do something, especially on a federal level, to pass background checks on guns.
I understand Parkland got a lot of attention for a lot of different reasons, but when these shootings happen we need to also broaden the conversations to gun violence by suicide and gun violence that happens every day in our neighborhoods. As we broaden the conversation it makes us want to broaden the policy reaction, especially on a federal level.
I now lead a Students Demand Action chapter—we are young activists committed to ending gun violence in the U.S.—at Yale and I work with people in New Haven.
I want to see expanded gun background checks; that's a bipartisan issue. It has more than 90 percent of Americans supporting it. And red flag laws need to be introduced across the U.S. These aren't laws that affect the Second Amendment, they are practical policies and we just need to see them passed into law. It's already too late, we need to do something now.
Gun violence is an intersectional issue and there are so many policies that I want to learn more about, write about and work on. I really enjoy public service and policy, so that's what I want to do in the future. I'm hoping I'll continue to do policy on a lot of different issues and hopefully be able to help people.
Sari Kaufman is a student at Yale University, a Students Demand Action volunteer and has served on the Students Demand Action National Advisory Board.
All views in this article are the author's own.
As told to Jenny Haward.