I Think, Therefore I Eat (Pizza)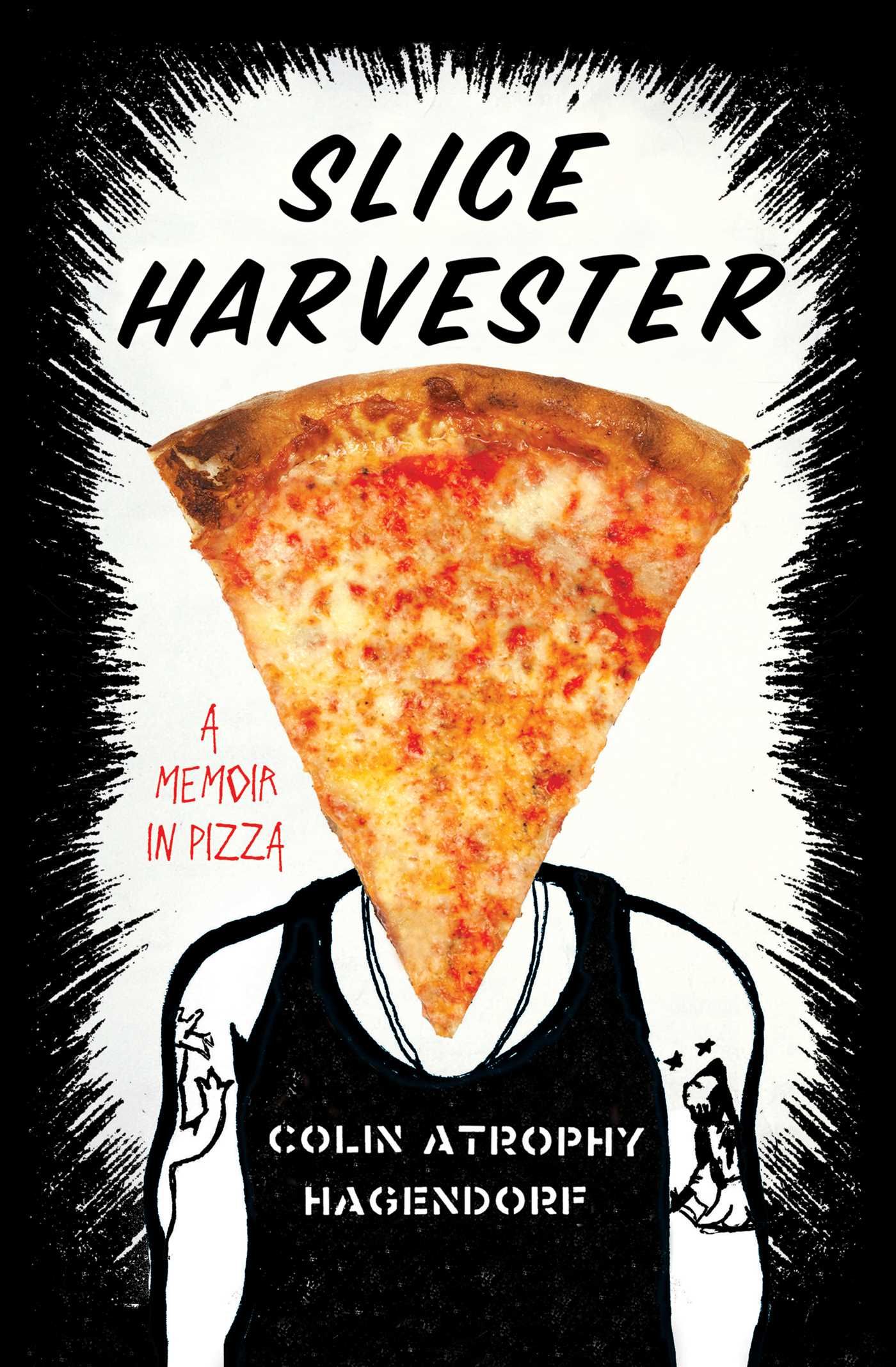 What's the best plain slice of pizza in New York? It's a polarizing question with no definitive answer, and one that may bring even Pacifists to blows. Few things are more serious than a solid slice, after all, especially after midnight. Given the fierce allegiances, it takes an ambitious person to attempt to sample every dollar, dine-in and dive-y slice in Manhattan and tell about it exactly like it is.
Luckily, a punk named Colin Atrophy Hagendorf—self-dubbed the Slice Harvester—has done the legwork. In 2009, Hagendorf set out to chow his way through the crunchiest and downright crappiest plain slices of pizza in the Big Apple. All of it. He hit the ground running, steel-toed combat boots in tow, and made his way through almost 400 slices over the course of two years. Hagendorf's misadventures were first documented on a blog, where he rated the slices based on taste, crust consistency, cheesiness factors and overall satisfaction.
Reading Slice Harvester reviews will not only make you hungry, they will cause you to laugh, occasionally cry salty tears into your slice, and will always make you think more about the very cheesy thing you're putting into your mouth. To wit: He declared after eating the Famous Ray Bono's Pizza, on the Upper East Side, "And I still haven't found what I'm looking for." Near Madison Square Park, Rocco's Pizza Joint caused him to feel "nostalgic for an age that never existed." And as for the East Village's South Brooklyn Pizza: "Fuggaboutit! No, really, forget about this place." (Hagendorf's original reviews, mapped via GoogleMaps, can be seen here.)
People started noticing. Hagendorf then began compiled his findings into photocopied zines, some of which are now congealed in an eponymous and delectable memoir released this past week via Simon & Schuster. Slice Harvester is more than just the tale of a thoughtful punk traipsing around New York City for some 'za, though: The book is a thoughtful meditation on denial, growing up, family, addiction and dealing with trauma. On this slice harvesting quest, we're there with Hagendorf as he loses friends and for a while himself, before gaining the confidence to forge on, falling in love and getting sober along the way. Hagendorf's disses can cut sharper than a pizza slicer, but he's never preachy, always honest and will leave you with a gooey smile on your face.
Hagendorf celebrated Slice Harvester's release this past Tuesday with a concert at Bushwick's DIY all-ages venue space Silent Barn, a reading and, as the Facebook invitation advertised, a grand total of 69 pizzas from his preferred joint and the only one to get a coveted eight out of eight pizza rating, Manhattan's Pizza Suprema.
The free event reached capacity early on, and when I greet Hagendorf he seems happily flustered, his cheeks rosy not unlike pepperonis. His entire family is here, and dozens of friends offer nudges of encouragement, hugs and beaming smiles. I watch as he turns a pizza box upside-down, scribbling with a Sharpie to advertise prices for the M&M-colored varieties of his original Slice Harvester zines.
In the book, Hagendorf often grapples with his insecurities and self-proclaimed social anxieties—but judging by how he makes eye contact with nearly everyone in the crowd, it's clear that tonight he's in the p'zone. He uses dramatic emphasis, crouches and cracks wise at his own writing style while reading a telling passage about eating pizza with his father as a teenager on St. Mark's Place. At several points, he even warns the audience to in fact not pre-order his book—which his publisher Simon & Schuster conveniently forgot to deliver copies of in time for the sold-out event. (Hagendorf recently told Gothamist that the publishing house wasn't full of pizzaz at the thought of a hardcore show release party).
While pizza may comprise its core, Slice Harvester isn't cheesy. As Hagendorf's "two favorite" hardcore bands, In School and Downtown Boys, thrashed onstage, I thought about how this is the kind of book I want to make a gift of to everyone I know—lost, found, gluten-intolerant, cheeseheads. Heck, all of them need to read this! Everyone has something to gain from this tale of blackouts, almost burning out and too-burned crusts.
The day after the reading, I realize that Da Vinci Pizza, the final stop on Hagendorf's epic slice harvesting venture, is on the same block as the Newsweek office. After a long day, I decided to duck into the serendipitously located joint, following the neon "Pizza Pasta Heroes" sign glistening like a greasy beacon in a sea of designer made-to-order salad joints around the South Street Seaport area.
I ordered a plain slice and dressed it with oregano and red pepper, because I'm not a purist. I folded it in half at the fulcrum, recalling the moment when Hagendorf's dad teaches him to fold his pizza like a New Yorker, and started on my way to the train. To some, this might have just been another slice in the pie: The cheese-to-sauce ratio was technically off (with the cheese outweighing the sauce roughly 4:1) and the dough lacked the kind of satisfying crisp that one might feel stomping on a leaf. But on this day, this slice was truly the perfect prescription.