'I Thought I'd Seen It All': Doctor Shares Ultrasound of Rare Ectopic Pregnancy in Liver
A neonatologist recently encountered a first in his career when he discovered a video of a baby growing inside a woman's liver.
Dr. Michael Narvey is a newborn intensive care specialist and section head of neonatology at Health Sciences Center in Winnipeg, Manitoba, Canada.
A longtime Facebook and Twitter user, his children encouraged him to join TikTok this past June.
On December 14 he posted a video on the platform, talking about an ultrasound that is simultaneously playing in the background.
"I thought I had seen it all," Narvey said as he described a 33-year-old woman going to the doctor after 14 days of menstrual bleeding and 49 days since her last menstrual period.
It turned out that the woman had a fetus in her liver as a result of an ectopic pregnancy.
"We see these sometimes in the abdomen, but never in the liver," Narvey said in the video. "This is a first for me. Have you ever seen this? I haven't."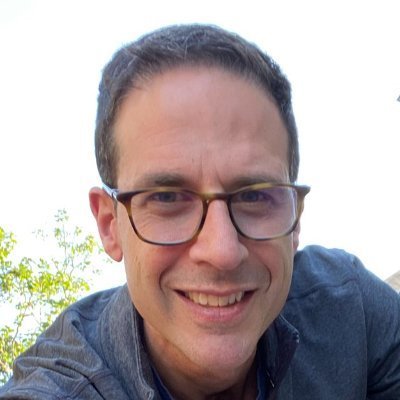 Dr. Michael Narvey, a neonatologist in Canada, posted a video of an ectopic pregnancy in the liver that has gone viral. "I saw the video and couldn't believe it," Narvey said.
Michael Narvey
According to Cleveland Clinic, an ectopic pregnancy is a pregnancy that occurs outside the uterus "when a fertilized egg implants in a structure that can't support its growth." It often occurs in the fallopian tube, with rare cases occurring on an ovary or in the abdominal cavity.
They can be life-threatening for women if not immediately treated.
The video currently has over 351,000 "likes" and nearly 20,000 comments, including many from women who either experienced ectopic pregnancies or expressed worry for either the mother or the fetus.
"The baby can't survive anywhere except the uterus," commented Tracey McGovern Kim. "I had a ectopic baby in my Fallopian tube, it ruptured and almost killed me. Worst pain of my life."
An avid user of social media, Narvey said he came across it on a website called GrepMed and then discovered the source material from a Twitter user with the handle @delvascu.
He graduated from medical school in 1998 and had never even heard of ectopic pregnancies in the liver.
"I saw the video and couldn't believe it," Narvey told Newsweek. "I thought, 'My god, I had never seen such a thing.'"
He referenced a scientific paper from 2012 from China, stating that prior to November 1999, only 14 such cases of ectopic pregnancy in the liver were known.
The rate of ectopic pregnancies in the United States has climbed since 1970. The Centers for Disease Control and Prevention report that in the period between 1970 and 1978, approximately 261,600 females aged 15-44 were discharged from national hospitals with ectopic pregnancy.
That's a rate of 7.1 ectopic pregnancies per every 1,000 reported pregnancies.
According to a report published by Very Well Family in March 2021, about one in every 50 U.S. pregnancies is ectopic.
Narvey said he remains "blown away" by the response to his video and wishes he could respond to each question directly, if only he didn't have a full-time job already.
"People are aware and I find it's a real thrill to be able to educate people a bit," he said.