Tonya Harding Interview: Ice Skater Admits to Knowing About Kerrigan Attack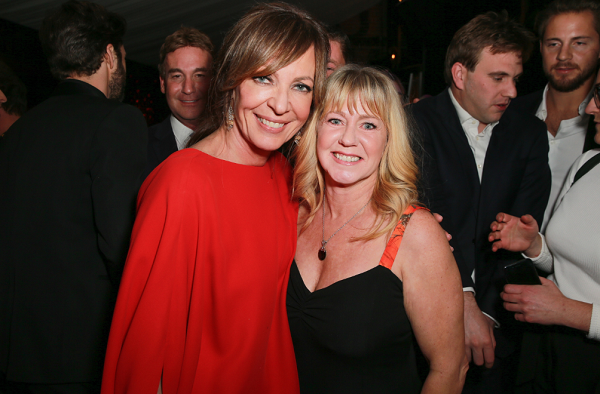 Tonya Harding dropped a bombshell Thursday night on the ABC interview special Truth and Lies: The Tonya Harding Story. For the first time, Harding admitted that she knew ex-husband Jeff Gillooly and his friend Shawn Eckardt orchestrated the plan to injure fellow skater Nancy Kerrigan ahead of the 1994 Olympics.
While speaking with ABC's Amy Robach, Harding said she figured out her ex-husband and his buddy were behind the attack on Kerrigan. She admitted to hearing Gillooly and Eckhardt talking about "taking somebody out" to increase Harding's chances of making the 1994 U.S. Olympic team. "It popped in my head [that Gillooly and Eckardt were involved]," she said.
On January 6, 1994, at the U.S. Figure Skating Championships in Detroit, Kerrigan was struck in her right knee-cap with a police baton as she came off the ice from a practice skate. A criminal investigation discovered a man named Shane Stant was hired by Gillooly and Eckardt to carry out the attack. The incident happened one month before the 1994 Winter Olympics in Lillehammer, Norway. Kerrigan recovered and competed, winning a silver medal. Harding also skated at the Olympics, finishing eighth.
Authorities quickly unraveled the plot and arrested Gillooly, Eckhardt and Stant, who all served time for their roles. Harding, who was charged for hindering the prosecution, was sentenced to three years of probation, 500 hours of community service and ordered to pay a $16,000 fine. She was also banned for life by the U.S. Figure Skating Figure Skating Association.
Harding's admission is a major reversal for the former Olympic figure skater. For more than 20 years, she denied knowing anything about the scheme. Her claims of innocence have been such a pivotal piece of the Harding story that it's a focal plot point in the new film I, Tonya.
Starring Margot Robbie as Harding, the film, which had a limited release in December and opens nationwide on January 19, depicts Harding's success on the ice as well as her experiences outside the rink, which were filled with physical, verbal and emotional abuse by her mother, LaVona "Sandy" Golden (Allison Janney, who won a Golden Globe for the role), as well as Gillooly (Sebastian Stan). In one instance depicted in the film, Golden throws a steak knife at her daughter, which lodges in Harding's arm.
Harding discussed her history with abuse in the ABC interview, insisting there wasn't "more than one day a week, sometimes, that I didn't get beaten."
But Golden, who was also featured in the ABC special, denied abusing her daughter. "I didn't abuse any of my children," she said. "Spanked? Yes, [I] spanked. Absolutely, positively you [have] got to show them right from wrong."
"Why would I throw a steak knife at anybody?" Golden continued. "She's lied so much, she doesn't know what isn't a lie anymore."