'I Voted': The History of America's Favorite Sticker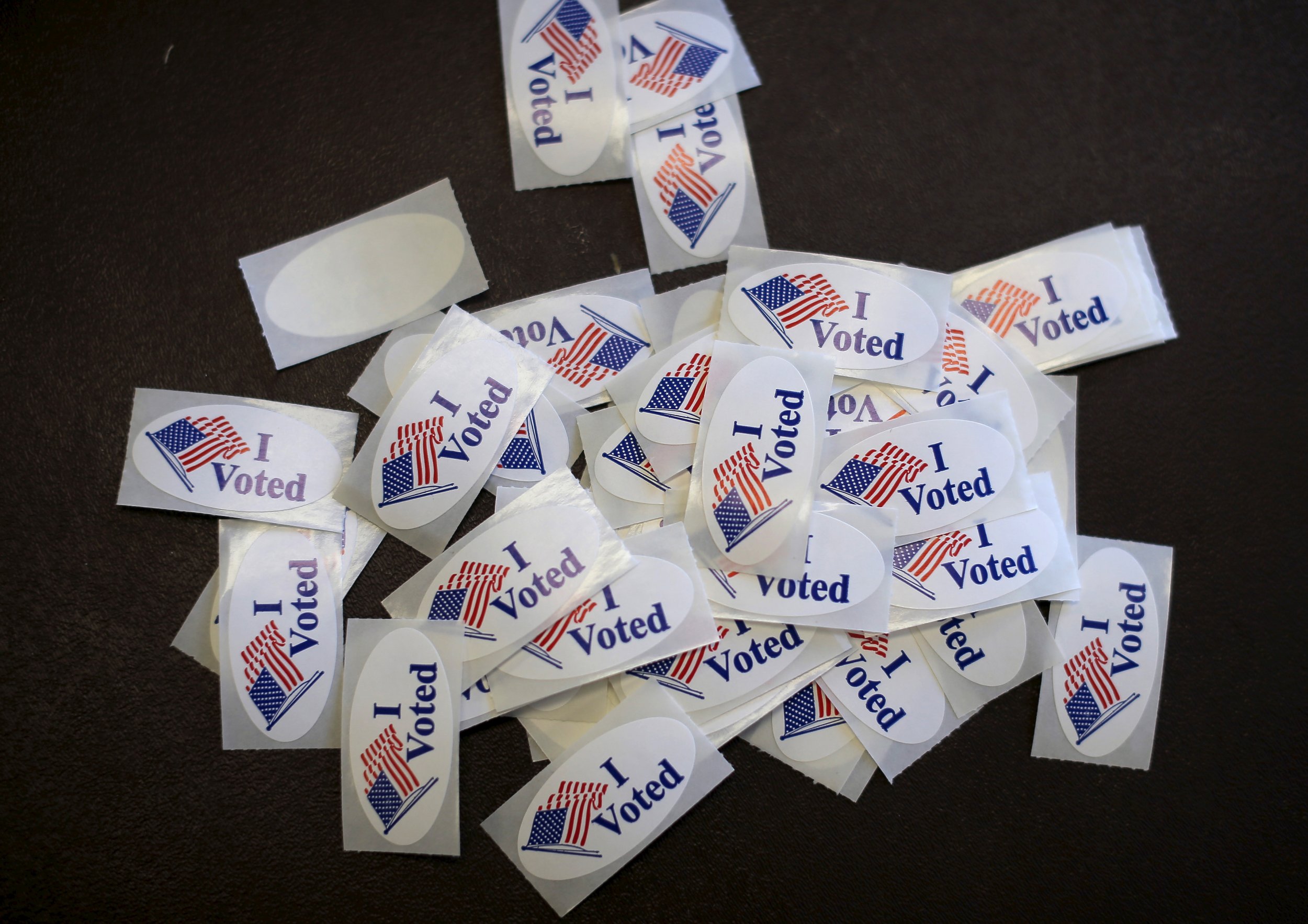 Election Day is perhaps the one day of the year that American adults get truly excited about stickers. As Americans visit their local polling stations, selfies of proud voters donning the sticky "I Voted" badge of pride fill social media feeds everywhere.
The stickers represent a nonpartisan display of civic duty in an election cycle defined by polarization and divisiveness. It's also a classic way to pay homage to past generations who weren't given a right to vote. Over the past few weeks, people have been stopping by the the Mount Hope Cemetery in Rochester, New York, to place "I Voted" stickers on women's suffragist Susan B. Anthony's tombstone.
The sticker's origin isn't clear, but they likely rose to prominent usage in the 1980s. The earliest occurrence of the sticker can be traced to 1982, when small businesses in Florida were offering discounts to customers wearing a sticker on Election Day. Then in 1984, teachers unions offered them to members, according to Vox, the same year Vice President George H. W. Bush got a sticker that said "I Voted Today—Have You?" in Houston, when he cast his ballot in the presidential election. But in a memo dated November 1990, the Phoenix Association of Realtors claimed to have invented the "I Voted Today" sticker in 1985. A 2006 article in The Arizona Republic ago quotes Skip Rimsza, who was president of the association that year, saying his team brainstormed the sticker to spark voter interest.
The 2006 website ElectionStickers.com interestingly claims to be the sticker's original source: The site sells the stickers in a variety of styles, under the tagline, "The Original I Voted Stickers Satisfaction Guaranteed Since 1986."
Wherever they came from, the stickers are ubiquitously beloved and not just as a badge of pride. Wearing the sticker can also get you a lot of free stuff, like a cookie at Great American Cookies and a personal-size pepperoni pizza at Chuck E. Cheese's. Technically, though, distributing freebies during an election in which a federal candidate is on the ballot is illegal under a law meant to discourage corruption; but companies aren't usually penalized for Election Day giveaways, so don't feel bad about the extra queso at California Tortilla.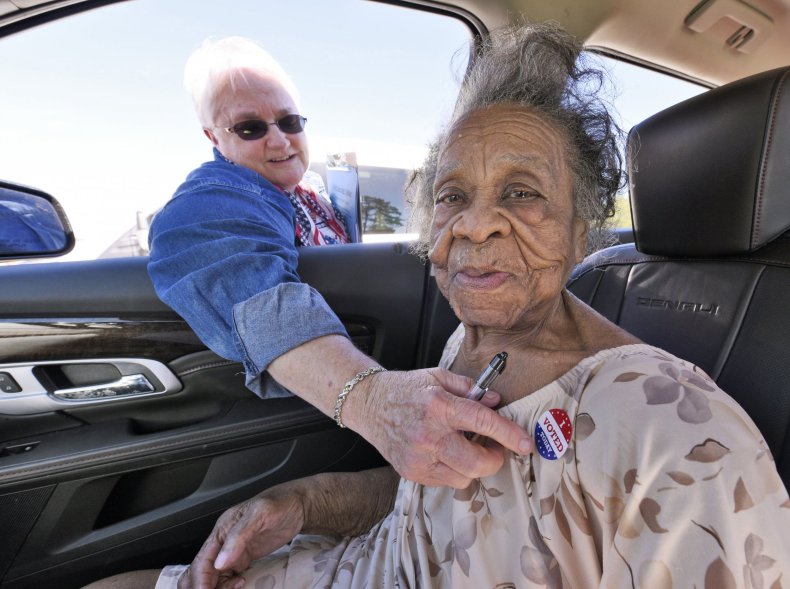 If you do have the misfortune of living in a place that doesn't distribute the stickers on Election Day (like Chicago, which quit handing out the stickers because they were annoyed by the stickiness and has opted for wristbands instead), you can always print your own, or enjoy one of the many 2016-worthy memes the stickers have inspired.