I Voted Trump. I'm Willing to Give Biden a Shot—If He Delivers on COVID Relief | Opinion
Laid off. That's not something I ever expected for myself, but here I am, going from making $100,000 a year at a union oil drilling job to making a staggering 70 percent less each paycheck—when I can find work, that is.
I proudly voted for Donald Trump in November, but now, I'm counting on President Joe Biden to deliver a relief plan that helps us get through this pandemic and recover.
I'm a West Virginian, born and raised. Originally from New Martinsville, I now live in Paden City with my wife and three teenage kids. I always believed that if I just worked hard, I would be able to provide for my family and have a good life.
That was true for a while. For most of my adult life, I worked as an oil drilling technician. It was a good union job that paid enough for all our basic needs and a little extra. Then COVID hit, and I was laid off. I immediately started looking for another job. I spent all day looking for work, sending out four or five applications daily, hearing back from almost no one. After almost six months of searching, I eventually found a job working at a drywall plant but making a third of my previous salary. It wasn't nearly enough, but it was better than nothing.
And then, last month, I was laid off again.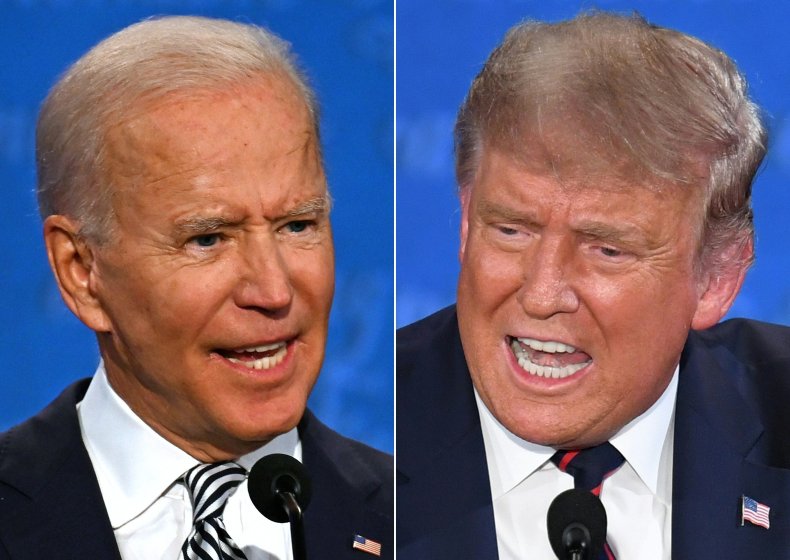 The pandemic has taken a huge toll on my family. Before the pandemic, my wife and I were making about $6,600 per month. Now, we're only living off about $3,000 per month. We are behind on our house payments, car payments and utility bills. We've had to give up paying bills on time so that we can eat and afford healthcare. My wife has had to pick up extra hours at Wendy's. She goes to work at 5:00 am every day just so we can feed our kids.
The first stimulus helped us pay down some of our debt, but it still wasn't enough to catch up. We are counting on a second round of stimulus checks, which isn't anywhere near enough to raise three teenagers on, but the bare minimum we need to help us through this impossible time. I joined an organization called WorkMoney that started during the pandemic to help working families like mine. They helped people like me advocate for stimulus relief directly to Senator Joe Manchin, Senator Shelley Moore-Capito and all our elected officials. I hope they do the right thing.
The thing is, as bad as 2020 has been for me, I'm still one of the lucky ones. I have seen good, hard working people lose their homes and have their utilities shut off just because they haven't had the money, and there aren't any jobs.
I've often felt over the past year that our Senators and Representatives act like they don't work for the people but just work for themselves. If they want to prove me wrong, they should move fast to get checks into the hands of working families like mine all across the country who are depending on Congress in our time of need.
Advocating for financial relief certainly isn't what I ever thought I'd be doing. I also never thought I'd be giving President Biden a chance back when I was rooting for Trump's reelection. But we're all in very different places than we ever expected a year ago—and we're all in this together. Sink or swim, succeed or fail, we're all tied together in this moment. And even this Trump voter is looking to President Biden and members of Congress to keep their word, step up and pass relief for Americans now.
Gary Walton lives in West Virginia.
The views in this article are the author's own.