I Want to Believe: 'True Detective' Creator Nic Pizzolatto Reveals a Few Season 2 Details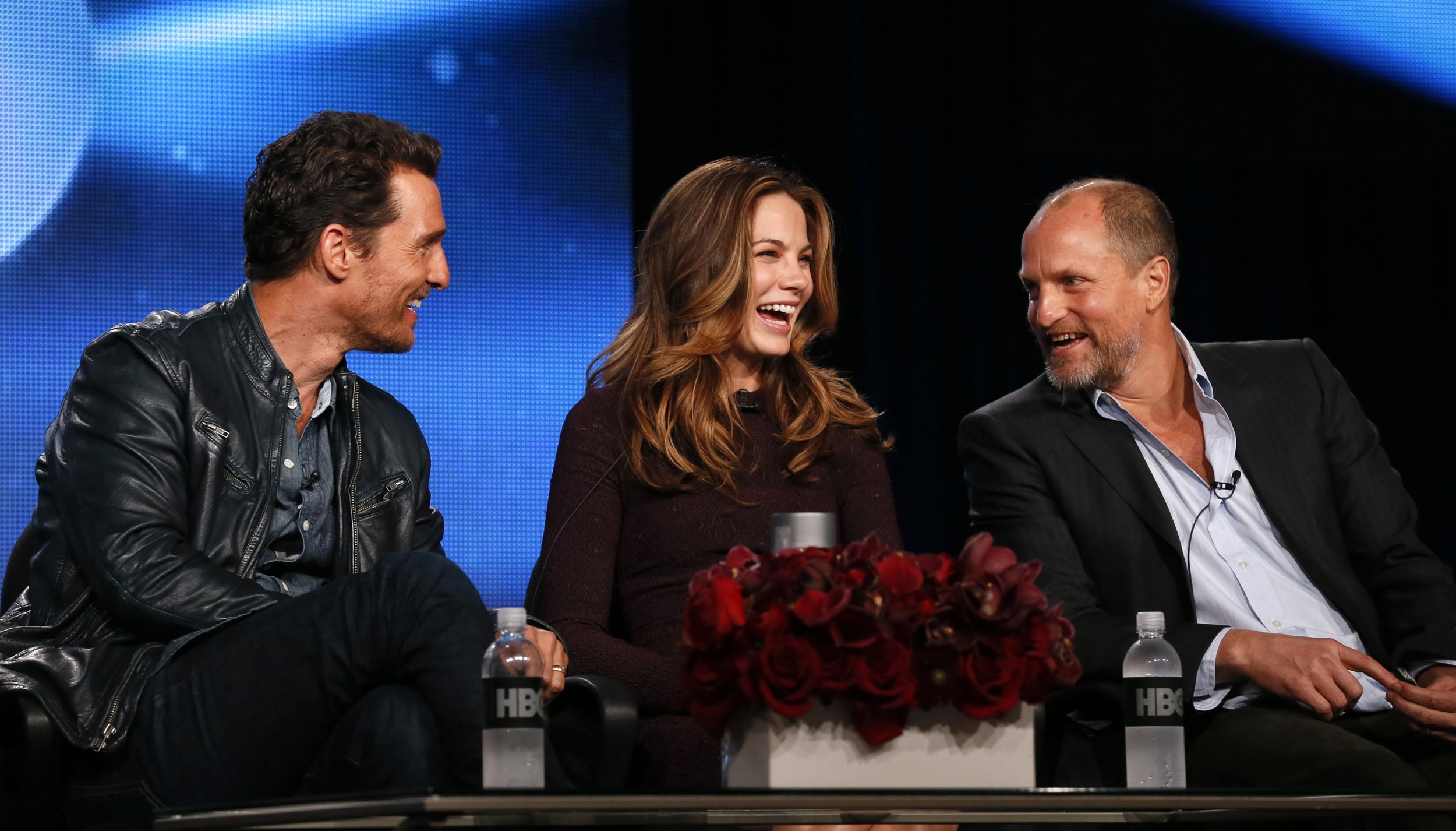 In an interview with The Daily Beast yesterday, creator and sole screenwriter Nic Pizzolatto mentioned a few crucial details about the True Detective's hotly anticipated second season. True Detective was a smash hit for HBO and racked up 12 Emmy nominations on Thursday.
Pizzolatto is cagey in the interview, but we do know this: the show's second season will be set in California. Whether or not this confirms the rumor that it will center on the occult history of the United States transportation system remains to be seen, but it definitely won't be taking place in the Louisiana backwoods again.
Season 1 starred Matthew McConaughey and Woody Harrelson, who played Rust Cohle and Marty Hart, respectively. Both actors are up for Emmys in the best actor in a drama series category.
The show will feature completely different actors this time around. Brad Pitt, Jessica Chastain, Joaquin Phoenix, Josh Brolin and Christian Bale have been mentioned as possible considerations for starring roles, although Pizzolatto states that casting hasn't even begun for Season 2. But HBO programming president Michael Lombardo said at the Television Critics Association press tour in Beverly Hills last week that the announcement of leads might come as early as next week.
"The people we will cast will be well-known names, but [casting stars] wasn't our ambition," said Lombardo. "Great writing attracts great actors… Maybe people initially came for [Matthew McConaughey and Woody Harrelson], but they stayed because the show was so compelling."
Harrelson and McConaughey's gripping performances were praised in Season 1. Yet the show's true gem is its script, ridden with mythology, symbolism and subtleties. It's unclear whether Season 2 will feature Season 1's slow takes, as the aesthetics are partially due to director Cary Fukunaga at the helm of every episode last season. Pizzolatto mentions that the new season will feature various directors, although it's uncertain who they will be. Lombardo hints that fans have reason to be excited about the script, though: "The two scripts we have—I hate to jinx it.… They are more exciting than the first season." Pizzolatto confirms that the script is about halfway finished.
But will Season 2 feature women as leading characters as has been rumored? Will the characters bear extensions of Hart and Cohle's personalities? For now, we'll just have to keep deconstructing Season 1's nuances for clues.