'I Want The Sentence To Hurt': Judge Imposes Largest Fine Yet on Capitol Riot Couple
On Friday, a federal judge imposed the largest fine yet in any Capitol riot case.
U.S. District Judge Reggie Walton sentenced husband and wife Thomas Vinson and Lori Vinson to five years of probation, $500 in restitution and 120 hours of community service for their participation in the January 6 insurrection.
The Kentucky couple was also ordered to pay $5,000 each, which Buzzfeed's Zoe Tillman noted is the largest fine so far.
"I know that's a lot, but I want the sentence to hurt," Walton said.
In July, the Vinsons pleaded guilty to charges of entering and remaining in a restricted building; disorderly and disruptive conduct in a restricted building; violent entry and disorderly conduct in a Capitol building; and parading, demonstrating or picketing in a Capitol building.
Both were arrested in Owensboro, Kentucky in late February. Lori Vinson was fired from her job as a nurse after posting a video on social media of herself and others inside the Capitol building in Washington D.C. Shortly after she was fired, she told television station WFIE that she wasn't sorry for her actions and that she "would do it again tomorrow."
Prosecutors asked for a 30-day jail sentence for Lori Vinson, and home confinement for her husband. The judge said he didn't believe jail time was appropriate given the incarceration costs incurred by taxpayers and because the couple cares for "several low-income and handicapped residents in their Western Kentucky community," according to the Courier-Journal.
The Journal also reported Judge Walton strongly condemned the couples' actions, stating they took their money "to come all the way up here to D.C. and then let yourselves get involved in a mob situation that should be an embarrassment to anybody in this country."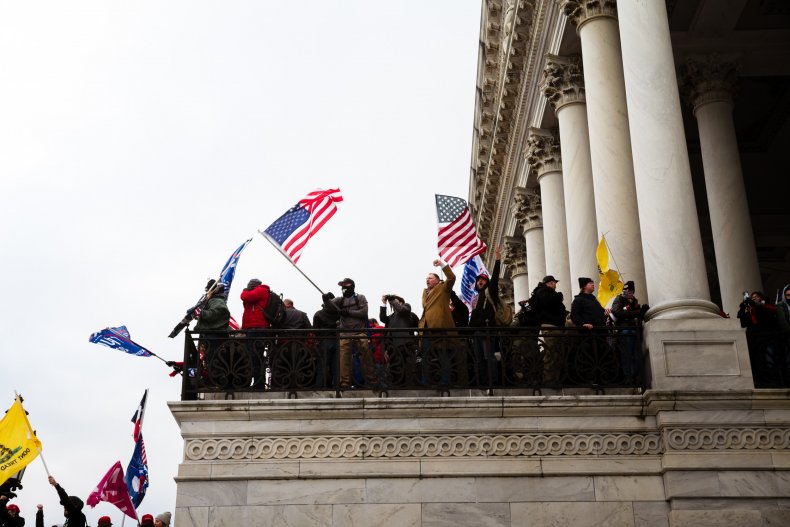 According to the criminal complaint against the couple, several people sent the FBI Lori Vinson's Facebook posts showing her at the riots.
In their first interview with law enforcement, Thomas Vinson said they went to the Capitol as a"peaceful bunch of people there to express their views to Congress." He mostly described their actions as "chanting and talking." Photographs also captured Thomas Vinson holding up a cellphone and recording the events as he was inside the building.
More than 600 people have been arrested in the 10 months following the January 6 attack. Hundreds of law enforcement officers were injured in the riot, and five people died during or shortly after the violence took place.
The U.S. Attorney's Office for the District of Columbia had no additional comment on the Vinsons' sentencing.
Update 10/22/2021, 3:15 p.m. ET: This story has been updated to include additional information about the Vinsons' sentencing and to note that the U.S. Attorney's Office for the District of Columbia had no comment on the matter.