'I Was Adopted After Living in 24 Foster Homes'
I was four when I first went into foster care, but for a few years I moved back and forth between foster care and my mom's home. Then, at the age of seven my mom terminated her parental rights. It was really hard moving around a lot, especially trying to adapt to different schools, families and homes. It's a lot to handle, but I tried not to show it too much.
You get used to it and I think it made me stronger than most teenagers out there today. I grew up thinking I was all by myself and so, I adapted to doing things by myself. I'm 17 now, and I think it's given me a lot more knowledge and opened my eyes about what the world can be like. I also learned how to talk to other kids and how to treat them. I think a lot of people don't understand the problems that myself and other kids have been through. People have suggested that when I moved to a new home and had new foster parents any issues I might have had would just go away. But you still have to deal with the pain of losing the parents and siblings.
Overall, I've lived in 24 different foster homes. I was born in Scottsville, Kentucky but I've been in foster placements as far away as Orlando, in Florida. I've also spent time in two group foster homes.
At first I was only supposed to be with Katie for a week for respite care because I needed a break, that was in March 2019. I was with two different families between then and when I moved in with Katie permanently. One was for about a year and half and the other for four months. They just didn't work out—you can't force a puzzle piece into the puzzle.
In March this year I went back to Katie again for respite care and I ended up staying on. I was originally going to stay with her until I aged out of foster care at 18, but I realized I didn't want that. I didn't to be on my own just yet, or to have no family to spend Thanksgiving with in the future.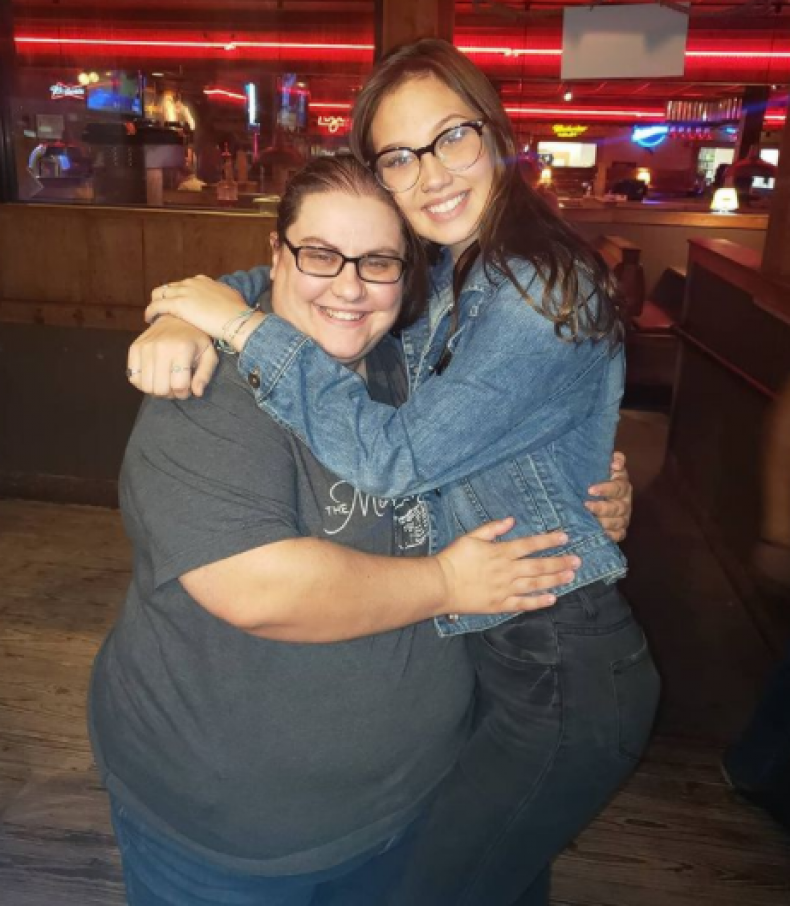 I had been talking to Katie's sister about the idea of adoption and I'm guessing she talked to Katie about it. When we decided that Katie would adopt me, I was emotional and happy, but perhaps Katie wouldn't have been able to tell because I didn't know how to react in the moment.
We were doing the paperwork for the adoption and changing my last name, when one day I walked into the house and there was a plaque saying I was getting adopted on September 25 this year, after 3,739 days in foster care.
Katie and I get along really well. Of course, we sometimes butt heads but we compromise a lot. If we have something we don't agree on, we don't argue about it, we compromise. Katie doesn't mould me into something that she wants me to be, but she's always there for me. If I make a mistake, she doesn't ground me or punish me, she helps me learn. And, she's always there if I need help with school work, even if I don't want to do it. There are things I thought I would never have help with—now I do.
Katie adopted my little brother—he's a year and a half old—the same day she adopted me, but she also still has other foster children. It feels good to have this new family. I didn't grow up with them from birth, but I still see Katie as my mom and my adopted brother and the other foster kids as my siblings.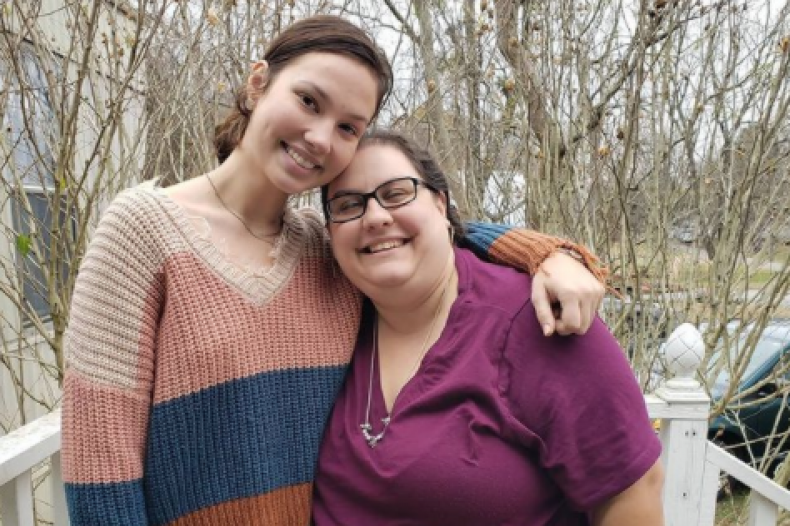 I've decided that I'm going to graduate from high school and take a break for a year. I want to get a job and work, become financially stable and look at getting my own apartment. Then I want to go back to school or college, study forensics and afterwards, join the police academy. Kids in Kentucky who have been in foster care or adopted are eligible to get four years of college tuition fees waived for Kentucky public colleges. So, I'm taking a year off and then I will spend four years studying.
All foster kids, including teenagers, deserve a chance. I think you have to go head on when caring for a teenager, help lead them through the way and work through it all with them. It's not going to be easy but in the long run, it will be worth it.
Even though kids go through years of foster care, trauma and all those years of coping—and I'm not saying every foster kid or adopted kid is the same—I do think that in some ways it can be an advantage for when you get older. I'm now realizing that.
I'm turning 18 in 2021 and I'm going to try to figure out adulthood myself and work through mistakes, but Katie is also going to be there with me every step of the way. I know she will help me, even if I do make a mistake—it's something I really love about her.
Now that I'm adopted I don't have to worry about ever moving homes again. I feel secure.
Akyra Holstein lives in Kentucky with Katie Holstein and her adopted and foster siblings. She was adopted at the age of 17.
All views expressed in this article are the author's own.
As told to Jenny Haward.