'I'm a Celebrity Publicist. These Are My Secrets From Hollywood'
In January 1984, I became aware that the Playboy Channel, a newly launched adult pay-cable TV network based in West Hollywood, CA, was in need of a publicist.
I answered the ad, met with the head of the channel and the head of the Playboy home video division, and was hired on the spot. This was the first solid entertainment industry job I'd secured in Hollywood. I'd only been living in Los Angeles for just over three years at that time, having initially worked as a temporary "go-fer" for a video disc production company, and as an administrative assistant and typist at the American Film Institute.
Within a very short period of time, I found myself co-producing various Playboy Channel events being held at the Playboy Mansion in Bel Air, CA, where Hugh Hefner lived at the time. I met Hef several times and he couldn't have been nicer to me. One day, a production crew from the channel was filming a Playmate Olympics TV special, during which two teams of bikini-clad Playmates were competing in sports activities against each other in Hef's backyard. Hugh Hefner stood next to me and we watched together as one of the bikini tops flew off of one of the girls!
"Never gets old," he said to me, winking. He patted me on the shoulder and walked off, wearing pajamas, smoking a pipe, and sipping his Diet Pepsi. The man was my God.
This was the first moment in my 40-year career as a publicist when I was truly in the presence of a global icon, Hugh Hefner, a living legend. I met Hef several times during my years as the Playboy Channel publicist and he always seemed very relaxed and friendly toward me. As a straight guy who grew up "stealing" his father's Playboy magazines "to read the articles," it was such a novel and almost surreal experience to not only be working for that company, but to be interacting with the actual founder of Playboy; a man all of my male friends and relatives long admired and envied!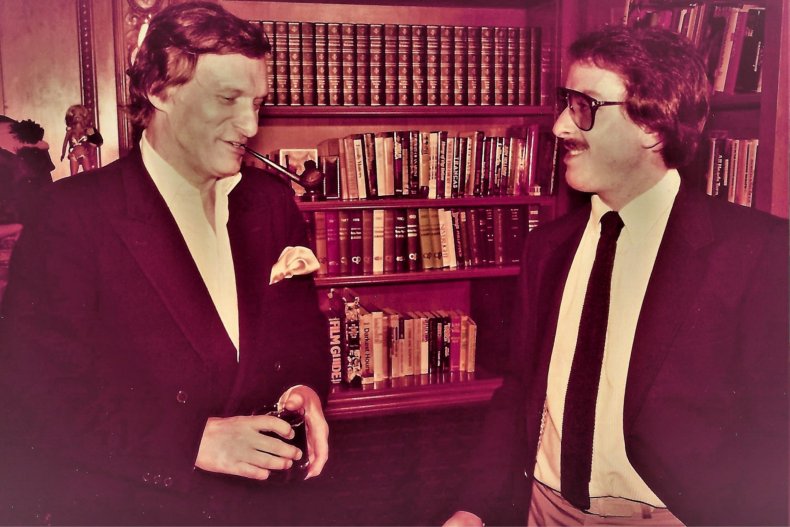 I never set out to become a Hollywood publicist. In fact, while I was attending Boston University's College of Communication in the mid to late 1970s, I studied advertising, marketing, TV production, filmmaking, journalism and mass media; everything but public relations! My original goal in coming out to Hollywood was to become a comedy writer.
After I graduated, I worked briefly at Columbia Pictures Studios in Manhattan, but as I had no money at that time, I had to commute from the New Jersey Shore into New York City—four hours a day on a bus. Although I had some highly memorable experiences, like watching the premiere of The Blue Lagoon with Brooke Shields and her mom, I couldn't handle the bus fumes so I left Columbia to plot my next move. In Fall 1980, two good friends invited me to visit them in LA. At my father's suggestion, I actually moved to LA instead, and I've been living here ever since.
I worked as the first publicist for the Playboy Channel during all of 1984 and 1985. It was a fun job, but I had just gotten married and I wasn't making enough salary to start a family. I asked around, and a friend from Playboy introduced me to the head of the PR Department at Columbia Pictures Television Studios, in Burbank, CA. I was hired, and worked there for two years.
Meeting celebrities "behind-the-scenes"
Being based on an actual movie studio lot allowed me access to one of those fun little "golf cart" type vehicles that you see people riding around in the movies. It was during those years that I had interactions with quite a few top celebrities, including Barbra Streisand, Sally Field, Micky Dolenz of The Monkees, Clint Eastwood, Richard Dreyfus, Jim Henson, Madonna, and more.
During that era, two special moments really stand out. One day, I spotted an attractive blonde woman dancing in the middle of a set while music played on overhead speakers. It took me a few moments to realize that the dancer was Madonna, and she was filming the music video for her song Who's That Girl. During a break in filming, she glanced over in my direction, realized I was staring at her, and blew me a kiss. While I was never really a big Madonna fan, I do have to admit that was pretty cool.
Another day while walking the studio lot during lunchtime, I strolled past a soundstage just as its side door was opening. Barbra Streisand, dressed in a hospital gown, had been filming Nuts at the time and had gone out into the alley for some fresh air. When I realized it was her, I stopped in my tracks. She turned, saw me, and stared at me as though I was her long-lost brother from a past life. This staring contest went on for such a long time, I actually started to laugh out loud. I'd love to say I had the balls to introduce myself to her, but I didn't.
Working with TV stars Jay Leno and Sid Caesar
During summer 1987, Coca-Cola, which owned Columbia Pictures at the time, eliminated the TV Division's PR department, so I was suddenly forced to secure new employment. I was very fortunate to have been hired by a top, celebrity-based PR firm—the now defunct Solters/Roskin/Friedman Inc.—which at that time represented such superstars as Michael Jackson, Barbra Streisand, Frank Sinatra, Dolly Parton and Whitney Houston. I was assigned two celebrities while working at SRF, comedy icon Sid Caesar and up and coming comedian and TV host, Jay Leno.
I spent many hours with both Sid and Jay. With Sid, we would usually conduct media interviews at his home in Beverly Hills; I also drove him to a few interviews in my own car as well. When I repped Jay Leno, he had just been named Johnny Carson's "permanent guest host," and I'd often meet with him in his private dressing room backstage at The Tonight Show. A few times, Jay was in his underwear! In real life, Jay Leno was exactly the "really nice guy" that his famed persona has always appeared to be.
He was very friendly, collaborative and professional with me, and I was always so impressed that his remarkable success never appeared to have "gone to his head."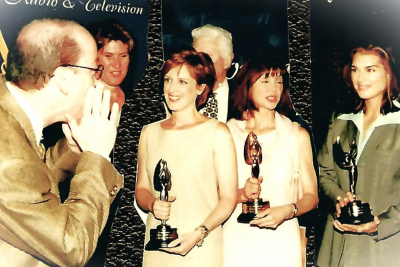 Secrets from the red carpet with Hollywood's biggest stars
From SRF, I joined another top PR agency in Hollywood, and during those eight years, I often worked red carpet and high profile, black tie events which were attended by dozens of major, top celebrities.
At events like the Grammy Awards and the American Film Institute Lifetime Achievement Awards, I would myself wear black tie and arrange media interviews for such legends as Tom Hanks, Michael Jackson, Sylvester Stallone, Kevin Costner and Sting was incredible fun. I was also the "celebrity greeter" at the front door at some of these events, and during the AFI Lifetime Achievement Award dinner for Elizabeth Taylor, I helped escort Michael Jackson from his car into the hotel lobby. Michael was on crutches at that time. The dozens of paparazzi photographers on either side of the red carpet were shooting hundreds of photos of the poor man. I both felt sorry for him and could hardly breathe. The flash bulbs were blinding. I whispered, "Michael, how do you deal with this every day," to which he softly replied, "Hey, you get used to it!"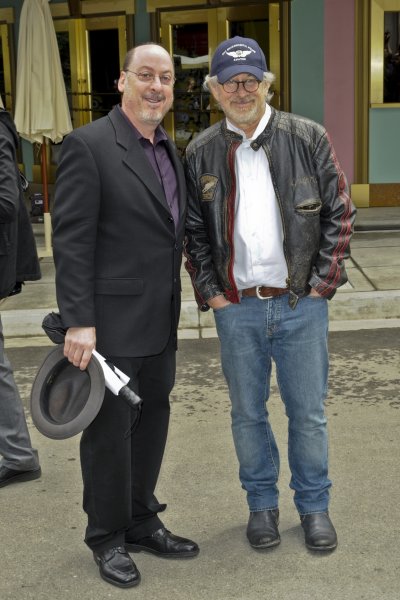 I remember escorting Sylvester Stallone and Kevin Costner, separately, over to the media hordes positioned behind velvet ropes on the red carpet. One TV crew had asked me to help them secure as many major star interviews as possible, which I did. A funny, yet embarrassing, moment did take place during the Kevin Costner interviews. A woman I was working with at the time was standing nearby and staring at Kevin. She was clearly in awe of him. I introduced her to Kevin, they shook hands, and then, I kid you not, the young woman was so excited, she actually appeared to experience an orgasm—right there on the red carpet! Kevin and I chuckled to each other quietly, trying our best not to humiliate her.
In only a few instances did I face a top celebrity acting as a "prima donna." Most of them were responsive and collaborative.
What it's really like being a Hollywood publicist
But being a Hollywood publicist isn't always that glamorous. In the early '90s, I was the publicist for the New Lassie TV series, and I suggested to the producers and cast that we "re-dedicate" Lassie's star on the Hollywood Walk of Fame. The original Lassie had received that honor back in 1960 and the late Johnny Grant, the unofficial "mayor of Hollywood," had given me his blessing for a rededication ceremony. Once I got that OK, the producers and cast members, who included actress Dee Wallace of E.T. fame, were all onboard. We selected a date for the event and arranged for the cast, the producers, and even the new Lassie dog, to attend.
With Johnny Grant at a small podium, and the cast, producers, a huge horde of photographers and TV news crews surrounding original Lassie's Hollywood star, a long white limousine pulled up and the new Lassie hopped out of the car. The media was snapping photos like mad and all seemed right with the world, until I happened to glance down on the original Lassie's star and realized there was a huge blob of bubble gum covering the capital letter L from Lassie's name! It looked like "Assie!" I quickly pulled out my keys, got on my hands and knees, and scraped the gum off the star. I have to admit, in retrospect, that being on my hands and knees on a filthy dirty sidewalk in a suit, scraping bubble gum from a dog's star on the Hollywood Walk of Fame had to be, without question, the lowest point of my entire Hollywood career.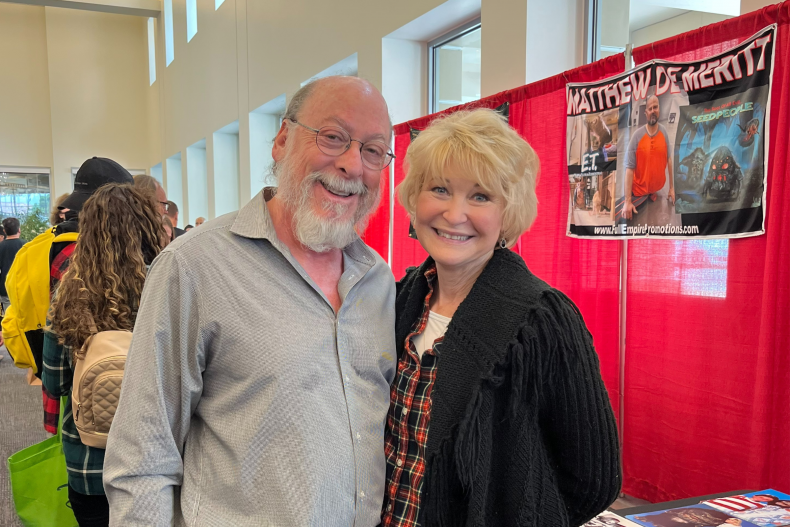 Over the years, I've had my fair share of unglamorous moments. I've had to buy soft drinks and sandwiches for rock bands—a few times on foot, babysit the children of a few actors when they were before the cameras, blow up balloons and hang decorations inside hotel ballrooms for parties, relax a few clients who were quite nervous just before making a public appearance, and even, on rare occasions, offer dating advice to some female celebrities who were dating idiots and needed an outsider's perspective.
Other funny and memorable moments during my years as a celebrity publicist include accidentally calling Meryl Streep by the wrong name while shaking her hand; chatting to Steven Spielberg about eating his mom's delicious blintzes; meeting Jerry Seinfeld at a car wash in 1981 and telling him I was his biggest fan, to which he replied, "Really? Gee, I didn't know I had any fans!"; removing a sales tag from Julia Louis-Dreyfus' dress just seconds before she was going to be interviewed by dozens of major TV outlets; accidentally walking in on actress Karen Black as she was just getting out of a shower; and co-presenting an "Ask Dr. Ruth" sex questions event with the incredible Dr. Ruth Westheimer in Los Angeles in early 2017.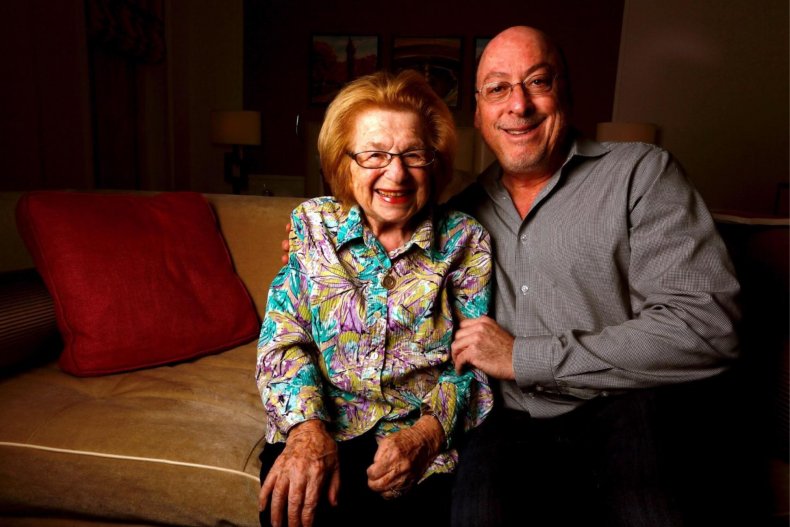 How to approach celebrities and become a Hollywood rep
During spring 2021, as I was approaching my 65th birthday, I realized I'd been meeting or working with celebrities for 50 years, and I decided to write a book about it. I've had a remarkable career. Most of the celebrities I've met or worked with have been "real" people, given to finding humor in the moment and allowing me to steer them into doing media interviews on the fly. While a few celebs were a bit less than friendly, by and large, they are human beings, too.
For example, I befriended supermodel Amber Smith after watching her discuss
her very real—and human—difficulties in overcoming drug addiction on a TV series called Celebrity Rehab with Dr. Drew in 2008. I then became her manager in 2009, and thereafter we became very close friends.
So if people see one and wish to introduce themselves to a star they admire, I suggest gauging the surroundings first. If the moment is quiet and calm, and you present yourself as one human being to another, chances are pretty good you'll experience a novel moment which you can later share with your family and friends.
Today, young people, usually friends of my daughter, ask me what is the secret to being a Hollywood publicist? My answer is always first and foremost, learn how to write! A great publicist is a great writer. And, a publicist can't be shy. He or she will often find themselves in high profile moments—for example, a few times, I've been asked to appear on live TV to discuss an event when my client(s) were not available. Creativity is also a key factor, especially when working with photographers who are shooting pictures of celebrities, clients and events. You want those photos to be so unique they beg for media coverage. Finally, I often joke that a Hollywood publicist, at least in my case, is an amalgam of people: part Rabbi, part therapist, and part matchmaker. If celebrities can trust you with their image and their messaging, you'll find that you're on your way to becoming established within this very unique—and niche—field within showbusiness.
Hollywood publicist Dan Harary is owner of The Asbury PR Agency, and a first-time author of Flirting With Fame. A native of Asbury Park, NJ, Dan graduated from Boston University and has held in-house positions with the American Film Institute, Playboy Channel, Columbia Pictures Television, and two top entertainment PR agencies.
All views expressed in this article are the author's own.