One woman has used her social media platform to raise awareness about a deadly medical condition: toxic shock syndrome, or TSS. In a recent, now-viral video, musician Olivia Grace detailed her terrifying experience with toxic shock and revealed the symptoms that ultimately left her hospitalized.
So far, the video, found here, has been viewed over 834,000 times, amassing nearly 400,000 likes and thousands of supportive comments.
"After I got out of the hospital and was recovering, I tried finding a community and support group for toxic shock syndrome survivors to join," noted the singer-songwriter in a message to Newsweek. "That's when I realized how little information is available and how limited resources are."
Caused by the presence of harmful bacteria, toxic shock can cause several symptoms which tend to escalate fairly quickly. These can include high fever, vomiting, rashes, dangerously low blood pressure, and organ failure. Severe cases can result in "kidney failure, shock, and death within 48 hours," per Medical News Today.
In her video, Olivia Grace attempted to describe her experience with the rare syndrome.
"When I had toxic shock the symptoms came on so quickly," she said in the clip. "I was literally at the beach...I was relatively fine, and then by that evening, I was projectile vomiting [and] could barely make it to the bathroom."
She added that she felt "nauseous" and "fatigued."
The morning after her symptoms began, Grace sought medical attention at a hospital, where staff completed "some basic tests"—none of which revealed the root of the issue. "They gave me differential diagnoses, told me my symptoms were not an emergency, and to follow up with a primary care doctor," she explained to Newsweek.
She added that while she "had no idea" she had toxic shock at the time, she "knew that something was seriously wrong."
"After going home, I went unconscious within a few hours," she said.
"I just remember...I was trying to get out of bed to go to the bathroom and everything looked yellow," she explained in her video. "Everything felt like a dream. I was just so focused on not falling down, and I didn't realize at this point that I was...delirious."
"I remember getting back into bed...I just had consistent diarrhea, went in my bed, and I was so out of it, I just didn't care," she noted.
After she fell unconscious, Grace's parents, located across the country, grew concerned with her lack of communication—and soon took extensive measures to find her. Eventually, they managed to contact her landlords and requested that they check in on her.
By the time Grace was found by her landlord, she had been unconscious for approximately 24 hours.
"I had toxic encephalopathy, and along with that, I had developed liver failure, kidney failure, respiratory failure, my lungs had collapsed, and I had a heart attack due to the lack of oxygen," she added.
Viewers were quick to offer Grace their support, expressing frustration at the apparent lack of concern from medical professionals.
"Women are so resilient and their pain is never taken seriously," wrote @snr918. "I'm so glad you are alive!!"
"Thank you for sharing your story," offered @jaidahuston3. "You'd be surprised how many young women don't think toxic shock is a big deal."
Known for its association with tampons and other menstrual products, TSS is caused by bacteria and can actually affect anyone of any age. Burns, wounds, and recent surgeries are just some other risk factors associated with TSS.
While extremely dangerous, TSS is also incredibly rare, affecting an estimated three out of 100,000 reproductive-aged women in the U.S. annually.
"TSS is rare, and it is also treatable when caught," explained Grace to Newsweek. "However, it is still affecting people today, and when left untreated, it can be fatal within 48 hours. So if someone suspects they have toxic shock syndrome, never delay seeking treatment."
She added: "My biggest advice is always get a second, third, and even fourth opinion if something feels off. You know your body best."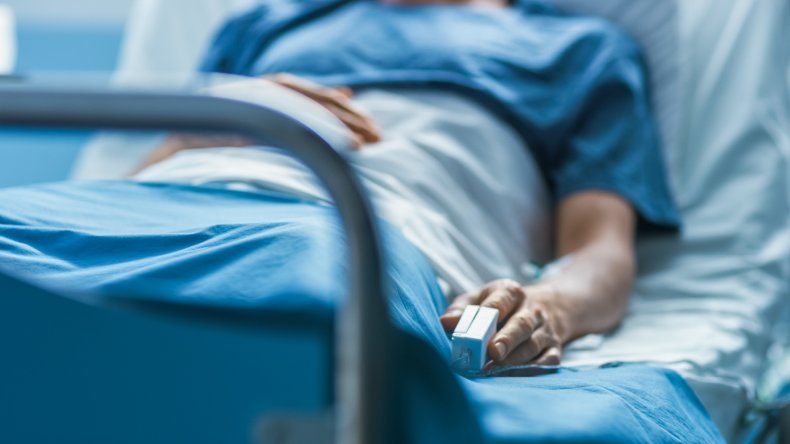 Updated 01/20/2022, at 12:06 p.m. ET: This story has been updated with additional information and background.