I Was an FBI Counterintelligence Agent. Trust Me: Russia Would Never Accept Carter Page as an 'Asset' | Opinion
I'm a spy chaser. Most of my career with the FBI was in counterintelligence operations. Carter Page was never "a Russian asset," and anyone with a basic understanding of intelligence collection and counterintelligence operations would know it without needing a FISA warrant.
Yet the FBI obtained four warrants to surveil the former Trump campaign adviser under the Foreign Intelligence Surveillance Act, which requires probable cause that the target is an "agent of a foreign power," as part of its investigation into Russian election interference. Now, the agency is reeling from Inspector General Michael Horowitz's report last week documenting 17 "significant errors and omissions" in the process and a judge's order on Tuesday for immediate reform proposals.
The simple fact is someone like Page would never make it through the Russian intelligence services' agent vetting process. ("Asset" is the U.S. term for an operational source; the Russians call them "agents".) It's a rigorous multistep process with layers of approvals that come down to three simple but important factors: reliability (the willingness and capability to do as directed), confidentiality (the ability to not reveal the association with the intelligence agency) and access (the ability to obtain information sought by the intelligence agency).
Reliability is a term of art that doesn't just mean dependable. It means the person must accept instructions and complete them precisely and without fail. This, Page is not able to do. It's not a failing, and it doesn't make him a bad person. He's just not likely enough to do what he's told. And no intelligence service worthy of the name will utilize people who won't do what they're told.
In addition, the most basic of investigations would have revealed Page had virtually no access to useful intelligence in general or regarding the Trump campaign in particular.
No competent intelligence agency would move Page past the initial evaluation stage of vetting. Certainly not the Russians. They might occasionally interview him to see if he had anything useful to say, but they would not do anything more.
Never in my 21 years of counterintelligence work at the FBI did I ever even hear of FISA applications, like those targeting Page, based solely on alleged contact with an intelligence agency. That's because a FISA is so intrusive, it's the very last step in an investigation. Regardless of the purpose of an investigation, by the time the application goes forward, the FBI already has significant evidence of malfeasance. Or it is clear that all other investigative avenues have been exhausted, and there is no way to complete the inquiry. Neither circumstance applies here.
What's more, in this case, it appears a very small group of senior officials did the investigative and analytic work themselves. No oversight, no process, no review. No accountability.
Cases don't happen like this. Although intelligence sometimes comes to the director or another senior official individually, the investigation and analysis of that intelligence is never managed at that level. The director would send it to the assistant director responsible for the subject matter to be assigned. In the event of complex intelligence, senior officials would debate, and it would be assigned to a unit that would manage the field office assigned to the matter.
Either way, all investigative and analytic work would be done by line agents and analysts managed by their own supervisors. Investigative results, recommendations for action and requests for authority would be forwarded through well-established processes with all reviews being conducted by personnel selected for those jobs.
Even with extraordinarily sensitive matters—where intelligence, investigations and analysis must be limited to the minimum number of people possible—this process is always used. The FBI spends millions of dollars issuing clearances to all employees for exactly that reason.
How did this bizarre breach of protocol happen? What started it? What makes sense?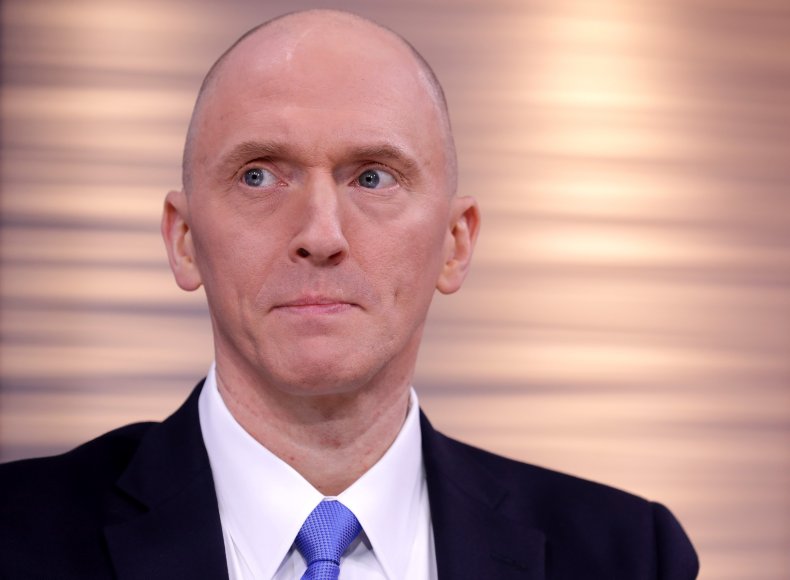 The only thing that makes sense to me is someone with authority over then-FBI Director James Comey ordered him to put a FISA up on the Trump campaign. That person would have had to be very senior to Comey or closely connected to someone who was very senior to him. Someone powerful enough that refusal could cost Comey his job as director or prevent him from getting the job he aspired to—most likely attorney general. There aren't very many people who meet that description. They include the highest elected officials, their appointees and the people who provide the money needed for those officials to win elections.
If this is what occurred, Comey unfortunately didn't have the moral courage to refuse. After the FISA court first approved the wiretap in 2016, it issued three renewals, including two under the Trump administration.
I believe that, instead of resigning, Comey did what he was told to do so he could keep his job. I think he picked a harmless low-level person, one he knew had no access and would be thrown out with the bathwater after the election. In short, I believe Comey saw Page as disposable and used him to put up a FISA on the Trump campaign, as he had been directed.
Comey is likely to deny all of this, and he's certainly entitled to issue such a denial, but I'll be surprised if anything he says convinces me otherwise.
I'll be more interested in hearing what federal prosecutor John Durham has to say.
Scott Olson served as an FBI agent for 21 years, working as a counterintelligence operations officer, a counterintelligence supervisor and an assistant special agent in charge of intelligence and counterintelligence. He holds the ODNI Exceptional Achievement Medal, the NCIX Counterintelligence Award of Excellence and the NCIX Community Award for Counterintelligence.
The views expressed in this article are the writer's own.