'I Was Homeless, Now I Help Make Tiny Homes for People on the Street'
I first became homeless in 2008 from a combination of financial hardship, in particular not being able to make my rent, and an issue with drugs I had at the time. When my life went in that direction I was very embarrassed about being homeless; it was humiliating to me.
But, as time went on, I met other homeless people in Philadelphia. It was like a little community, with each person helping others. I would find out where to eat and where I could sleep from those around me and I'd just take it one day at a time.
I was homeless from 2008 to 2013. During that time I would try to find places to stay; people would take me in for a little while or I would stay in shelters but I also had to sleep on church floors, on the street or in parks in Philadelphia. There were two other homeless men who were friends of mine and they would make sure that when I slept at the park, no one would trouble me. If you're homeless, other homeless people pull together and help you.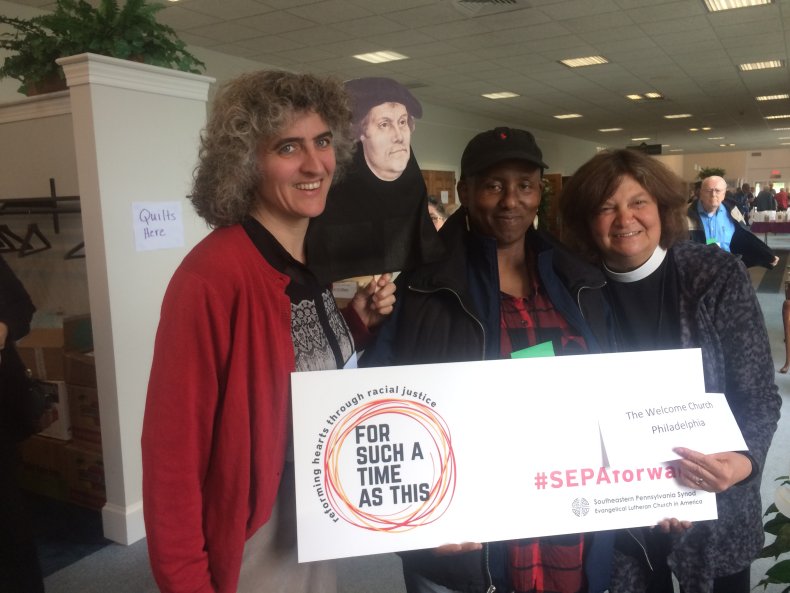 I got involved with The Welcome Church in around 2010 during my time of being homeless. When I was hungry on the street and I had eaten food, I began to think about whether I was feeding the spiritual part of my body. I became closer to The Welcome Church as I started going more to their bible study classes as well as appreciating the space and food they offered.
One particular day in March of 2012 happened to be warm enough that I didn't need a coat, but that evening when I went back to the place I was staying, I was locked out. I had to ride the Septa train all night long with no coat. The following night I went to Broad Street Ministry and slept on the floor and while I was there, a young woman who ran a shelter offered me a place at a local safe haven. At that point, I fit the federal criteria for chronic homelessness; someone who has been on the streets for at least a year or experienced four or more periods of homelessness over three years. I stayed there for a year and half and was assigned a caseworker, Michael Gold, who helped with all my paperwork and on April 26, 2013, I was able to sign for my own apartment, where I live now.
I then began to think about what to do next. I took a first aid course and I got a job at the Philadelphia Unemployment Project, where I am also on the board. In 2013, Reverend Violet Cucciniello Little also selected me to become a leader within The Welcome Church community. She said I was showing leadership qualities, because it was important to me to continue to reach out and share. You don't forget where you came from or the people who are still out there living on the street.
After I became a leader and shared more of my personal experiences of being a woman out on the street, The Welcome Church trialled a women's only place to stay called "The Well" in the winter of 2015-16. It's very hard to be on the street and it's hard to trust people; women are very vulnerable. For example, I also found it hard to shower as a homeless woman and I often could not find a bathroom downtown in Philadelphia that was open during the night. I was told by men, even though they meant no harm, that if I needed the bathroom I should go in the bushes. I couldn't do that. So, I would drink during the day and at a certain time I would stop drinking so I could sleep through the night and go to the bathroom the next day. The Well gave women a safe space to stay during the winter.
We also have a group focused on homeless women that meets on the second Monday of the month, called "Chat and Chew." We cook, have conversations and sit out and eat our meal. That's so helpful for women on the street; you can forget your problems for a minute and get together over a meal, talk about your life and set goals for yourself. Some women like myself started out homeless but ended up with our own places and we now welcome other homeless women. You get to know each other and it becomes like a family.
Several years ago, The Welcome Church and Catherine Farrell connected over a shared mission to build tiny houses for the chronically homeless after seeing how the tiny house model had worked for homeless people in other states. That connection became the Sanctuary Village project. I'm vice-president on the Sanctuary Village board and I advocate for the needs of homeless people.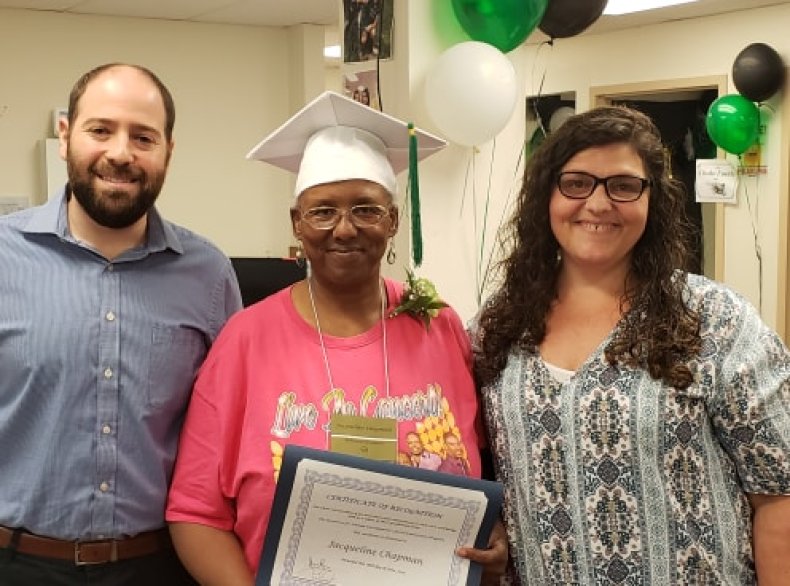 So far Sanctuary Village has been granted land to build on in north east Philadelphia by the City of Philadelphia and things are moving along well. We're looking at between 12 and 24 tiny houses that will be 120 square feet each, with shared bathroom and kitchen facilities. We'd love to build 24 but we'll see how it progresses. The tiny houses will be located in the north-east of Philadelphia in a nice area, near a park, so people can walk over there if they want to. The idea is that they will be temporary residences for homeless people and our first residents will be those over the age of 65 or those who have health conditions that put them at risk from COVID-19. They will stay there for four or five months, or perhaps longer, and have the opportunity to save and get support so they are able to transition to more permanent housing.
This tiny house village will be so beneficial to homeless people in Philadelphia. Homelessness is a huge problem. When I was first on the streets in 2008, myself and other homeless people would congregate downtown. But now, as I travel through Philadelphia and, especially since the pandemic began, I'm seeing homelessness in suburban neighborhoods, too. Perhaps it was there before, but not from what I saw.
We haven't broken ground yet but we are hoping to soon, and when it's built I hope that people are able to use the tiny house village like I did with the safe haven; get their paperwork completed and move into a permanent home. If Philadelphia wants to help people off the streets then it's important to focus on more places and spaces for people to come together, and build communities where people can learn what they need to have a permanent home.
Reverend Violet and Reverend Schaunel Steinnegal at The Welcome Church, along with my caseworker Michael, were my main supporters when I thought I had nobody who cared about me. My caseworker in particular really stepped up and made sure that my paperwork was correct so that I could find my own place to live. Even now, I can still reach out to any of them if I ever feel despair.
It's important to treat people the way you want to be treated. I want to do the right thing by people. I've been homeless, and I know what it is to go a day without a meal. I had to find people who would support me as I transitioned out of homelessness, and are still there for me now. That's a good feeling, so I want to do the same thing for others now.
I am trying to be there for others, to help them know that somebody still loves them, in spite of what is happening in their life. I feel very rewarded doing this, I really do.
Jacqueline Chapman is a leader at The Welcome Church in Philadelphia and vice-president on the board of the Sanctuary Village Philadelphia. She is also vice-chair on the board of the Philadelphia Unemployment Project.
All views expressed in this article are the author's own.
As told to Jenny Haward.