We have a crisis at our southern border. I have seen this reality firsthand, as have many of my colleagues; no amount of obfuscation or wishful thinking will change that. While some in Washington desperately try to rebrand this as a mere "challenge," the real challenge before them is whether they will choose to ignore the radical Left in favor of the voice of the American people and the rule of law.
Last week, I spent a day in Laredo, Texas meeting with Border Patrol, where I received an update on what they have faced at the border as a result of this administration's reckless policies. The resilience of these officers as they work day in and day out to protect their communities, the United States and migrants while being vilified by politicians and the media is hard to fathom. Given the current climate, one Customs and Border Protection (CBP) officer told me agents' primary focus when they show up to work is just to "get home safely."
I spent the evening riding along with some agents in an unmarked Border Patrol vehicle in order to get a better sense of what they have been facing in recent weeks. We began driving through a dark neighborhood. After seeing a vehicle racing through the residential area toward the border without headlights, we witnessed the apprehensions of four young men from Guatemala. Later, by the river, we watched another seven apprehensions in an area where CBP had waited for backup for hours. They were forced to wait because manpower is spread thin due to humanitarian demands. Closer to the city, we witnessed the apprehension of at least two more illegal aliens. They came out of the river and ran toward a shopping mall; nearby CBP agents moved quickly to take them into custody. Three more were waiting in the water for their own chance to run, but CBP forced them to turn back.
This all took place during just a few hours with one group of agents. In total, roughly 100 aliens were apprehended in the region during that particular CBP shift.
That same day, I visited a facility holding unaccompanied alien children. I was told that many had tested positive for COVID, and because of the massive influx, the facility would soon be at capacity. These are children who were dumped at our border—often by ruthless cartels and human smugglers—and we are currently seeing record numbers of them brought here.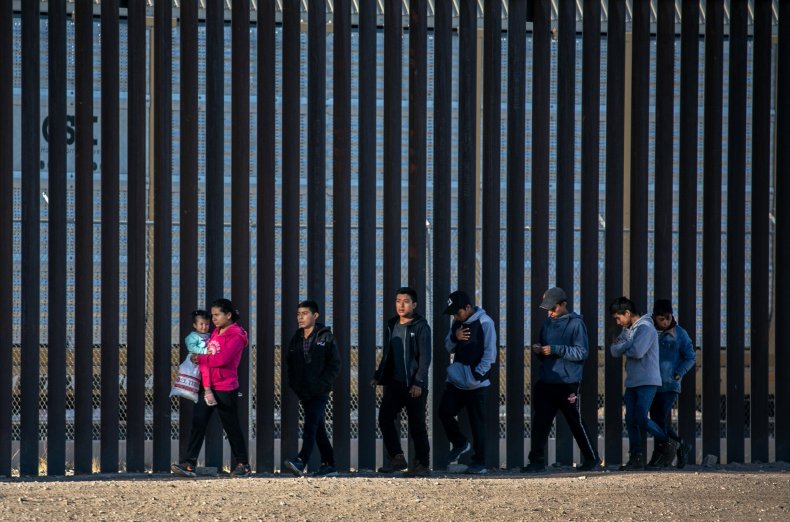 This is what a crisis looks like. The explanations for saying otherwise are either willful oblivion or politically calculated deceit. Those of us paying attention knew this was coming months ago and warned about it at that time. Yet, those warnings went unheeded and in its early days, the Biden administration has done far more to throw open our borders—regardless of consequence—than it did to help reopen schools or small businesses.
So, we now have a full-blown crisis. That is evidenced by the skyrocketing detention numbers and the increased crime in towns near the border. It is evidenced by the fact that the administration is scrambling to find hotel rooms and open up new facilities to deal with the volume of people trying to enter the country. The challenge before us is to address this the right way, respecting both the rule of law and the consent of the American people.
The detention numbers will eventually go down, one way or another. But that will only be good news if they go down because of a secure border and faithfully executed immigration laws. Otherwise, it will signal to the American people that their consent does not matter to their own government, and it will signal to the rest of the world that the era of catch-and-release immigration "enforcement" has returned in earnest. That message will only further empower cartels and smugglers to exploit people for profit, as millions more arrive at our border seeking to break our laws and manipulate our asylum system.
It is never too late to change course and do the right thing. History is far kinder to those who correct their errors than those who stubbornly persist in them. There has been a lot of bloviating dialogue about whether this is a "crisis" or a "challenge." Again, the situation at the border is indeed a crisis, but the real challenge lies with the decisions President Biden and his fellow Democrats make to address the crisis. And that challenge could not be simpler: Will Biden and Democrats stand with cartels, smugglers and radical politicians, or with the well-being of their country, its people and those who seek to legally join us?
Rep. Chip Roy, a Republican, represents Texas' 21st congressional district.
The views expressed in this article are the writer's own.