'I Was Kidnapped by My Neighbors When I Was Four Years Old'
When I was four years old, I was kidnapped from my home in Phoenix by a couple who had been my next-door neighbors. They took me to California where, for the next seven years, from 1960 to 1967, they sexually abused me and trafficked me to other white men.
My life did not start out this way. I am the eleventh child in a Mexican American family of migrant farmworkers who settled in Phoenix. My early memories are filled with my mother Petra's love and affection. My father Jesus was a good provider yet he was also a hard man with little time for his children. Petra became a constant well of love. I credit the early love from her and my siblings as a source of strength that allowed me to survive my ordeal.
My abductors, John and Sara Hobson, briefly lived next door to us in our housing project. They invited me and some of my other siblings over to watch TV and both of them were fluent in Spanish. They groomed my family and cultivated their trust, meaning my parents allowed me to stay overnight, even after the Hobsons moved to the rural outskirts of Phoenix.
In my first night in the Hobsons' new home, they drugged and raped me. The next day, they returned me to my family, where, due to the terror of the night before, I was struck by the same muteness that I had experienced as a toddler. My family witnessed my severe mental and physical deterioration but it took them two months to connect my condition with the new private visits to the Hobsons. At the end of December 1959, my parents halted all contact with them. The Hobsons responded by kidnapping me in front of my siblings five weeks later. I would not see my family again for 24 years.
My kidnapping permanently shattered my family. Within ten days, my mother and father separated, each taking some of my siblings. My family did not reunite until my return.
After the abduction, John and Sara invited men to use me at their home while I was in a drugged but conscious state. For three summers, starting when I was just seven, the Hobsons sent me to a California guest ranch that was a front for pedophiles. I was left there alone to be raped by white men. This nightmare lasted three years, with only one short visit by the Hobsons to pick up cash for my sexual services.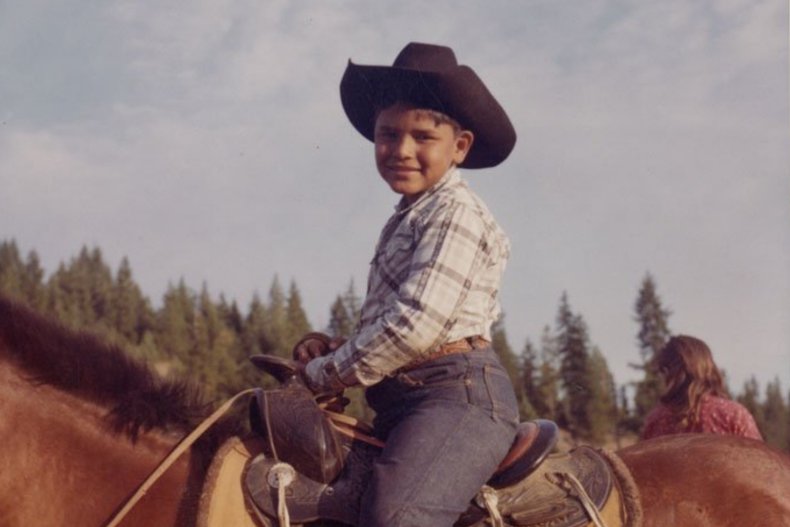 I was nine at the end of the third summer. I had just been brutally attacked and could no longer cope. I planned a suicide attempt, thinking in my young mind that I could then return to my family. The attempt was not successful, and I was sent away from the ranch to live with the Hobsons again. By then, I had become too old for use by the Hobsons' pedophile community, who preferred younger boys. I was no longer trafficked, but Sara and John kept me isolated and tormented me in numerous ways.
I only survived due to the love of my mother and the thousands of memories I had of my siblings. I was determined to live until I could find them.
I was only ten years old, with nowhere to go and the real risk that if I spoke to the authorities, I would never see my family again since I would likely be kept in the state system. I willed myself to stay with the Hobsons until I entered college, which I perceived as my only escape.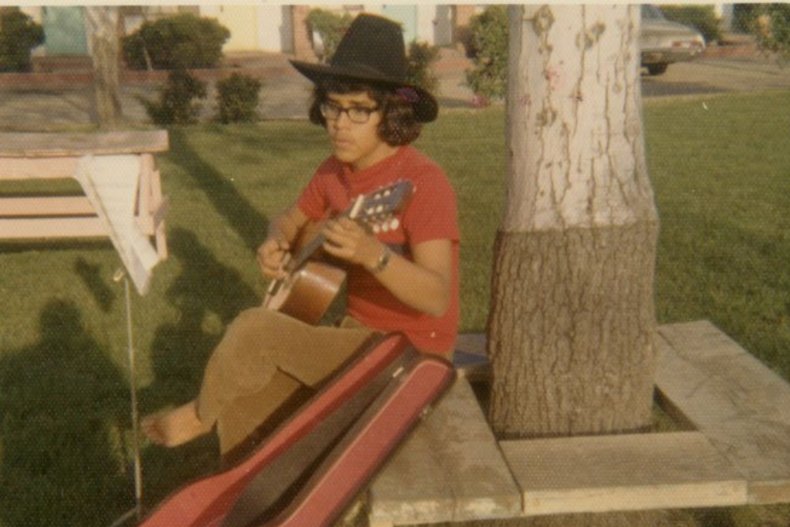 I had attended elementary school from the age of seven, as the Hobsons didn't want to risk being arrested for having a truant child. The couple claimed to be my adopted parents. I went on to junior high, then eventually ended up at Lodi High School in 1968, at the age of 12, in the heart of the agricultural Central Valley. I worked as a farmworker student for four full seasons and found solace among Mexican families. They spoke Spanish, made Mexican food and were overwhelmingly kind to me. I felt I was with my own people.
I met Cesar Chavez, the American civil rights activist, during this time. I was 15 years old when I joined his ranks of student volunteers. A year later, Cesar took me aside and said, "Antonio, I think you have the talent to be a union lawyer." I embraced Cesar's dream for me.
I was accepted to the University of California Santa Cruz when I was just 16 years old, and went on to get a Masters degree from Stanford and a Juris Doctor (JD) degree from the University of California Davis Law School. I have since had a 35-year career as both a union-side labor and national tribal attorney.
While at law school, I hired a private investigator to locate my family. They were successful and in June 1983, two days after my graduation, we set up a meeting. I insisted on meeting my mother alone as I knew I would be overwhelmed. I knocked on the door of the Phoenix hotel suite and she appeared. We both wept in the door frame and I entered the room. I told her my story and then listened for hours about the updates on my family. The next day I met all my siblings at her home.
My sisters arrived first and they all embraced me in my mother's kitchen. They were thrilled I was still fluent in Spanish, since Spanish was the preferred language for all the older siblings. My brothers were gathered in the front yard and they were quite suspicious. However, they noticed that I looked liked them and, most importantly, that I had my father's gait and smile. I was one of them. My brother Rudy signaled that I was OK by saying that we should sit down and eat the lunch that our mother and sisters had prepared.
My family had been broken up for over 20 years, but my return allowed the family to heal and to fully reunite. I have now been with my family for 40 years and we talk virtually everyday.
As an adult I slowly came to terms with my abuse. I realized that my story was shared by other children of color whose abductions seemed to be routinely dismissed and ignored by the media. The police seem to respond immediately to the loss of a white child, whereas I feel they made no effort to find me because I was a dark skinned child from a poor Mexican family.
Although my family reported my kidnapping to the police, John and Sara Hobson were never located or even interviewed, living their lives with impunity.
John Hobson died in my freshman year of college, which I found out from one of my rare, periodic calls from Sara. She would call me two or three times a year as she wanted to see me, but I always refused. She had become an agoraphobic alcoholic and she had her own fantasy life. I think she believed she had "saved" me instead of kidnapping me. A decade after her husband died, she called me to tell me she was really sick. Two days later, her neighbor called me to tell me she had died.
The struggle continues to ensure trafficked children of color are treated with the same level of concern as kidnapped white children. The recent national media coverage of the Epstein-Maxwell and R. Kelly trials and convictions gave attention and even hope to child sex-trafficking victims, but there is still some way to go.
As a society we must stop calling Black and brown young people trafficked onto the streets to sell sex "prostitutes" or "child prostitutes." They are stolen and abused children who need to be rescued.
Antonio Salazar-Hobson is the author of the memoir, Antonio, We Know You, which is available to order now. He is a retired union labor and national tribal attorney who still works on pro-bono cases.
All views expressed in this article are the author's own.
If you have thoughts of suicide, confidential help is available for free at the National Suicide Prevention Lifeline. Call 1-800-273-8255. The line is available 24 hours, every day.